Cloud computing is an Internet-based technology and involves sharing of resources, despite having local infrastructure, like storage medium and devices for handling data. Wikipedia defines Cloud Computing as "shared pools of configurable computer system resources and higher-level services that can be rapidly provisioned with minimal management effort, often over the Internet. Cloud computing relies on sharing of resources to achieve coherence and economies of scale, similar to a public utility."
There are several advantages of cloud computing, which include high-performance computing power and lower costs. If one uses cloud computing to perform their daily routines, it means that they use remotely based servers, and their data could possibly reside at far away locations. Therefore, a cloud computing user must have their data backed up at all times to prevent any loss of data that is already in the cloud.
Cloud Based Data – Cloud Backup
Cloud backup uses a backup software solution, which backs up the data on to remote or offsite servers over the Internet. These servers are usually hosted by third-party service providers. Cloud backup solutions are also known as online backup. Organisations are struggling with the amount of important (in some cases very critical) data, which they do not want to lose. Backing up data on the cloud involves collecting, compressing, encrypting and then transferring that data to remote servers.
In a cloud computing environment, tens of hundreds of users may be using the same infrastructure simultaneously at any given moment. These users may be sharing and using the same computing and storage resources, and the same applications, as the nature of cloud computing is to share resources. This creates the need to come up with a system, which can encrypt the this data, and prevent others from accessing it either intentionally or unintentionally. In addition, in case another user accesses your data and edits or deletes it accidentally, cloud backup allows the data to be recovered in its original state, making it a very essential tool in protecting data and making recovery process easier.
Options for Cloud Backup:
• Backing-up Data with Service Providers: This option provides enterprises to utilise the services of selected provider(s), who manage all backup services, and create a backup within their data centre. Servers could be configured as private or public. Organisations, hence, have the choice to backup their data to public or private cloud infrastructures.
• Cloud-to-Cloud Backup: This is the practise of copying data stored on one cloud to another cloud service provider. For instance, your online cloud-based data (like Salesforce.com) can be backed up, to a cloud-to-cloud service provider's vault. Solutions offering this service include: Asigra, Backup Everything, Backupify (a Datto company), Cohesity, Commvault, Dell EMC (Cloud Data Protection), Rubrik, Veeam, and many others.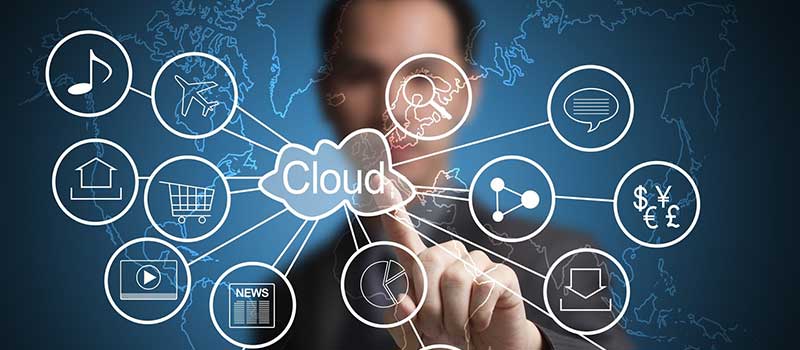 Is Cloud-to-Cloud Backup Practical?
Within small-scale scenarios, users may copy data files from different applications like G-Suite and Office 365 to a local network or if the company IT guidelines allow to an external drive. However, such process is not scalable nor reliable, as it is a manual process. On the other hand, for larger enterprises (hence larger applications and files), such a manual job is not practical at all. Organisations utilising infrastructure-as-a-service (IaaS) can also involve application programming interfaces (APIs) or other third-party applications for creating backups to local servers; network attached storage (NAS) equipment, and/or to the company's own data centres.
However, creating a backup of data already residing in the cloud to local servers is not a bright idea. Rather than benefiting from cloud services, this will force organisations to retain on-site infrastructure, limits their flexibility, and increases their cost of storing data, and defeats the whole purpose.
Companies that have implemented cloud-to-cloud services should be reassured that their data is backed up regularly, as they don't have the ability to replicate the environment in their premises. In case of a data loss, recovery or migration to a new platform will take too much time, as local backups don't exist. Therefore, backing up cloud based data to the cloud is the best option.
According to a recent study by Gartner, 1 out of 10 businesses creates data backups in an IaaS environment. However, this is expected to double by 2020, as businesses realise the importance of data backups, and more and more cloud vendors are joining the bandwagon to offer IaaS services.
Benefits of Cloud-to-Cloud Backups:
Creating a cloud-to-cloud backup offers various benefits over the offerings of SaaS providers' and local storage, including: a speedy recovery and data backup, reduced infrastructure cost and greater flexibility. Keep in mind that cloud backups can be accessed from everywhere and at anytime. Moreover, organisations can also use and re-use data backups for analytics and data mining while original data remains in tact.
Cloud-to-Cloud Market:
Looking at the cloud-to-cloud solutions, one can see that the market is still immature and fragmented; and in many companies, this has made the CIO's jobs very difficult to make senior executives understand the need for such services.
The cloud computing environment is very diverse and vary from vendor to vendor in capabilities. It is evident that most cloud backup service providers have greatly improved their support level over the years, which in turn had made it easier for organisations to protect IaaS data, as well as backed up data in SaaS applications. The IaaS market has been growing in the past decade, and major cloud backup and storage vendors now provide, or are planning to provide, support for copies of the whole virtual machines (VMs).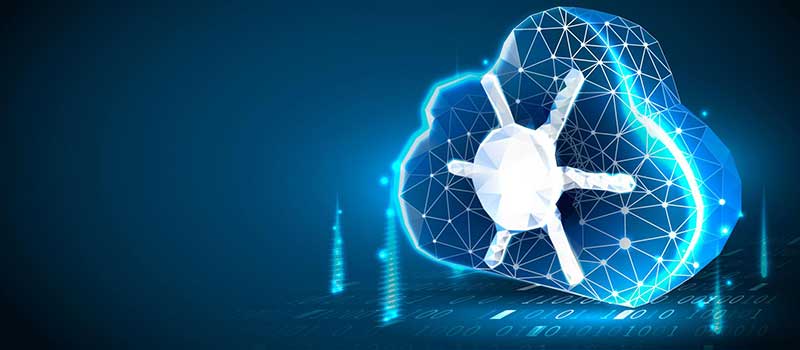 Risks of Data Protection in the Cloud:
Backing up SaaS applications to the cloud remain challenging and complex and poses certain risks. Cloud to cloud backed up data is as good as the application itself. If for instance, Twitter service is down, then all your backed up tweets are no good, and can not be recovered to your Twitter account until Twitter is up and running. The same applies to your Salesforce.com and other similar cloud-based accounts.
It is important that organisations maintain their due diligence and perform periodic testing to ensure that all is fine. Businesses must plan their backup strategies and should create at least three copies of their data so that the recovery process will be quicker in case of data loss. Restoring data within the data needs to be faster than that of an on-premise data recovery application. However, companies should not assume that this process will be an easy task.
Backup Everything is here to guide you in your search for a better cloud-to-cloud backup strategy. Please contact us at any time.