The much hyped cloud service is still regarded with suspicion by some. There is fear and a disproportionate hesitancy in making the final decision to ride the cloud. Yet, quietly behind the scenes, cloud computing is maturing, and has matured. Cloud service aggregators are gaining footholds and consolidating their bases. They are already taken the world by the storm.
What is cloud service aggregation? The cloud service aggregator pulls together different services and packs them attractively as a single offering. Gartner labels these service providers "Cloud Brokers"! But simply put, a cloud service aggregator is a service provider, who offers a number of services as a package.
Cloud services differentiate themselves with conviction that "no one size fits all". The cloud service gains a market share on the strength of this belief.  So, the packages may contain basic offerings and specialised offerings. The specialised offerings are all different and the targeted at different segments of the market, while basic offerings may be the same across a set of cloud service providers.
The standard cloud service may offer the following services:
Cloud backup
Cloud storage
Data recovery services
Document management services
Self Service Administrative interfaces
Location and device independence
Scalability
High availability
Multi-tenancy
Plan based or consumption based billing
Web portal
Reporting, notifications and audit trials
Platform independence
Agent or agentless cloud architecture

Specialized cloud services may include: 
Tiering and archiving services
File versioning and multiple version storage
Continuous, incremental or scheduled backups as required
Bare metal recovery on same or similar or new hardware
Multi-dimensional, multi-tiered billing system
Capacity based licensing systems
SLA management and monitoring system
Integration with other kinds of communication and backup systems
Disaster recovery plans and replication services
Mobile computing
File synchronisation
Data deduplication
Data compression
Data encryption
Cloud-to-Cloud backups
A few cloud service providers may aggregate cloud products to suit the needs of specific businesses, such as Accounting or health care. Private and hybrid clouds may be constructed to meet the demands of a group of clientele, such as Governmental bodies. The bottomline is that the aggregations are intended to benefit the customer!
"Fear" is the rule –acceptance may be hard
Security conferences round the world do not hesitate to undermine the confidence of cloud users. Of course they claim that they are cautioning them, warning them against the pitfalls ahead and ensuring that they remain alert.  For instance, security conferences bring out the unified face of cloud paranoia by allowing expert users and expert hackers mingled together to share the opinion that the worst is yet to come.
Let us isolate and study some of the prominent fear inducers of cloud computing:
Personal data leaks are imminent — yes, leaks happened to big brand names, but there are steps to take to avoid them;
Government regulations will kill the cloud — this has not happened so far, cloud vendors have come up with ways to comply with the regulations;
Encryptions can not be trusted — properly encrypted data is absolutely safe;
Mobile devices offer backdoor entries — companies have systems in place to prevent such attacks;
Hacktivism is on the rise — yes, it is, but the most prepared will always be safe.
While the fear is very real, it is not always logical. It tends to negate achievements and focus on the negatives. For every example of a data breach or cyber war or Pishing, there are thousands of examples of systems that have never suffered a breach or gone under with a Government Regulation. Encryptions have been robust and have remained un-assailed till date. A little care can always keep the hacker at bay.
However, a positive approach to the list of fears would acknowledge them and use the very fear to drive the solution.  Interestingly, the fear is fueling innovation and cloud developers are building cloud systems that will meet the challenge of the doomsayers head on. There is a concerted effort to identify security concerns and construct unassailable security systems that will withstand the most virulent cyber war or the most active hacktivism!
Cloud developers insist that security systems must include "security in the cloud" and "security of the cloud".
Security in the cloud would reference security of individual data repositories and security of the cloud would comprise of security of the cloud system itself.
Security in the cloud solutions comprise of tools that restrict access to sensitive data, encrypt information with robust third party certified unassailable cryptographic algorithms or insist on public key infrastructures and standardised APIs for reinforcing data security.
"Security of the cloud" solutions embrace disaster recovery protocols, cloud security audits; privacy impact audits and system performance audits.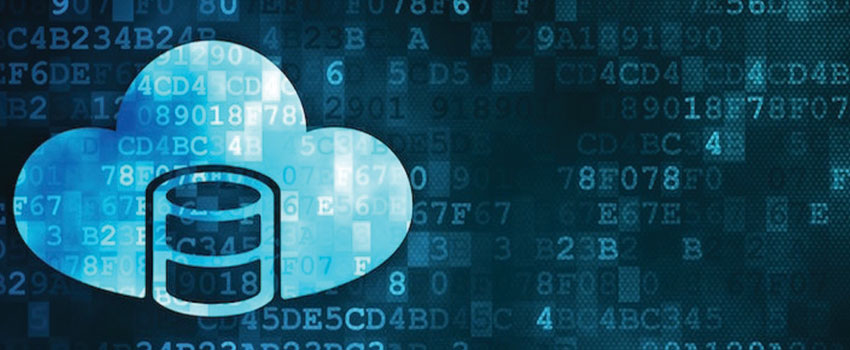 Building to "last" or "lasting" to build—What is your choice?
We live in a customer centric marketing era. The customer's need drives production and marketing.  The producer must know what value the customer seeks in a product and the marketing efforts must show how the specific product delivers the value sought by the customer. If that does not happen, sales cannot happen.
But enterprises embarking on a marketing agenda cannot ignore the needs of the business. Businesses need to "last" and they must be "lasting" (existing) to build on it. The same does not apply to technology. Technology must not be built to last. If technology were made permanent the business will not "last" to build! It will lose its agility and responsiveness to the changing environment and will soon be overrun by competitors, who are more up to the speed.
Let us evaluate the idea:
Traditional storage systems were built to last. First there was a budget constraint that forced the issue of annual budget outlays for the storage project upfront.  The budget was inelastic and fixed and large changes to the "system" under design were taboo. Second, change was considered undesirable, as change would result in outages and loss to the business.
As a result, excess provisioning for storage and performance was the norm. The market was also happy to encourage this trend as the larger the provisioning, the more the sales of infrastructure elements and software components.
Storage virtualisation has brought in its wake operational efficiency.  Apart from consolidation of scattered enterprise information, online remote storage has de-linked the need for physical IT infrastructure from business operations.  The infrastructure and its maintenance are abstracted to the cloud vendor and change of physical components at the remote data centre no longer creates disruptions in business operations at the level of the enterprise. The need for anticipating and provisioning for data growth has become redundant.  Infrastructure can be obtained on demand and scalability is the expectation. Utilisation of assets is optimum. Cutbacks in IT expertise no longer pinches as 24/7/365 professional support services are available at the click of a button.
Storage virtualisation and the cloud have helped create "lasting" organisations that can build their business now supported by IT infrastructures that are flexible, scalable, highly available and constantly updated (changing).
Remember, if we had been cowed down by the sinking of the Titanic, we would never have built any ships!
Backup Everything is a UK based cloud backup company that provides not only cloud backup and cloud storage services, but also all of the standard and specialised services listed above. BE is always ready to assist you in your efforts to adopt the cloud. Contact us for additional information.