Windows Server – Servers are undoubtedly an essential computing component that assists in sharing data, resources, and services to other networked computers. Amongst various server operating systems, Microsoft has established itself as a household brand with its Windows Server, which has revolutionized the computation process of the client-server model. 
In this guide we will be analyzing the evolution of the Windows Server Operating System, assessing the different versions of the Microsoft product that has dominated the server operating system market for over two decades. Moreover, we will also be discussing the special Windows Server editions.
Windows Server Before 2000
Before Microsoft Windows Server erupted as a mainstream tech tycoon platform, its humble beginnings were in the form of Windows New Technology, or commonly known as Windows NT. The Windows NT Servers were introduced by Microsoft in the early 1990s until they were rebranded as Windows Server 2000. 
During the 10-year period in the 90s, Microsoft released 4 versions of Windows NT:
Windows NT 3.1 in 1993 

Windows NT 3.5 in 1994

Windows NT 3.51 in 1995

Windows NT 4.0 in 1996 
The principal objective of Windows NT was to establish a common code base, while it also featured a hardware abstraction layer (HAL) for each platform to provide more stability to the system. It also aimed to develop extensive software compatibility that could run on various content via assisting API interfaces. 
Windows Server Evolution 
As the millennia changed, so did the branding of Microsoft Windows in 2000. The company abandoned the Windows NT series and focused on developing a more technologically advanced operating system, which was appropriately dubbed as Windows 2000. From then on, Windows has released a series of server versions of Windows to this date.  Let's have a closer look at each edition of Windows Server.
Windows Server 2000
Also known as "W2K", the Windows Server 2000 provided the foundation for the evolution of the Windows Server operating system due to its advanced features. It includes an Active Directory service that allows administrators to perform various tasks, such as user authentication, and issuing access to networked computers to share files. Additional features that the Windows Server 2000 included are as follow:
Microsoft Management Console (MMC)

XML support

NTFS 3.0 file system 

Active Server Page's creation 

Support for dynamic disk volumes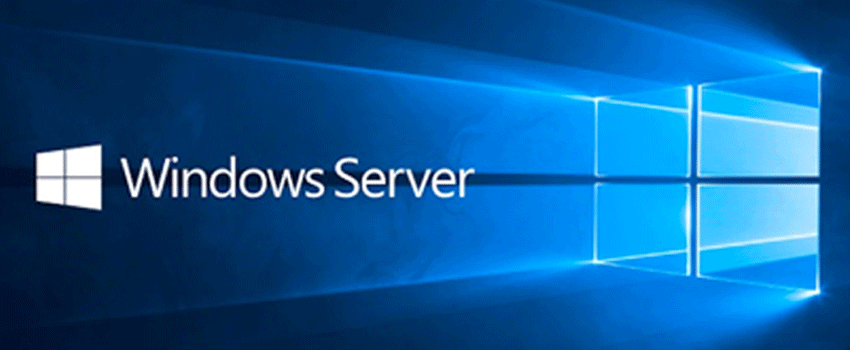 Windows Servers 2003 
Compared to the Windows Server 2000, the Windows Server 2003 came with significantly improved security features and included the NET framework for the first time. 
This server was built to enhance productivity and was able to achieve that by introducing new automated management tools such as Microsoft Software Update Services. Additionally, it assisted in improving the system by providing the feature to install updates, thus reducing the need to reboot it. 
Microsoft also introduced server roles with the Windows Server 2003, which gave administrators the access to allocate specific tasks to the DNS server or domain controller. Software Assurance (SA) that was developed a year prior in 2002 was also integrated into this novel server for the purpose of boosting organizational productivity. This server had four editions: Standard, Enterprise, Datacenter, and Web. 
Additional features that the Windows Server 2003 included are as follow:
Increased encryption functionality

Built-in firewall

Increased Network Address Transition (NAT) support 

Volume Shadow Copy server 
In 2005, Microsoft released the Windows Server 2003 R2. This version further improved the security features of its predecessors by incorporating the Security Configuration Wizard. It focused on Active Directory which remains the blueprint of user authentication to this date. The key new features introduced in this server were Active Directory Federation Services and Active Directory Application Mode. 
Windows Servers 2008
The Windows Server 2008 was set out to improve the Active Directory and overhaul the networking stack with the operating system's software. 
The prominent highlight of the new server was that it included Microsoft's Hyper-V System, i.e., a virtualization software that assisted in developing Virtual Machines (VMs) required by IT teams. 
Other features which were included in the Windows Server 2008 were Event Viewer and Server Manager, which were new administrative tools that handed over control to administrators. The Server Manager in particular was in charge of adding and managing server roles. 
Moreover, the Windows Server 2008 also included a server core which was managed through the command line to manage the minimal deployment option. 
The Windows Server 2008 R2 was released in 2009 and the highlight of this server was that it marked the transition from Windows Vista to Windows 7, and from 32-bit server operating system to 64-bit. 
Additional improvements that were made with Windows Server 2008 R2 included:
Refined Active Directory 

Branch Cache

Direct Access

Updated Terminal Services functionality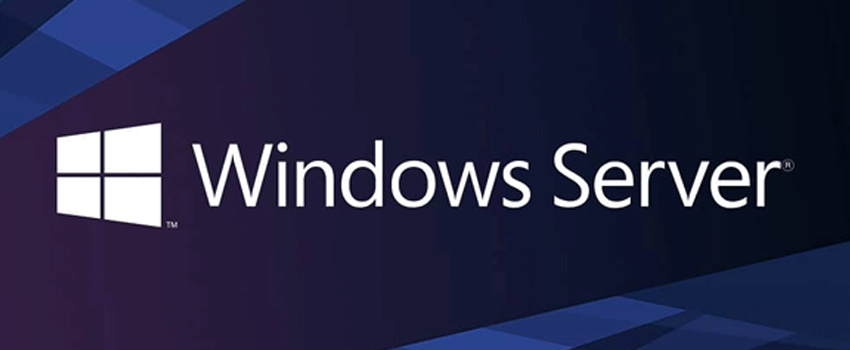 Windows Servers 2012
For the ease of organizations to execute their activities, Microsoft introduced the "Cloud OS" so that users can conduct their functions in private clouds. Additional upgrades were observed in the Hyper-V virtualization software for it to be incorporated on local hosts and on-site delivery. The new features update in Windows Server 2012 included Hyper-V virtual switch, Hyper-V Replica, and Storage Spaces. 
The server was released in four editions: Essentials, Foundation, Standard, and Datacenter. The Standard edition permitted two Virtual Machines to run simultaneously, while Datacenter could run unlimited Virtual Machines. Additionally, the Essentials edition was created for smaller, networked businesses. 
fWith the Windows Server 2012 R2, Microsoft worked tirelessly to expand the cloud services by improving functions. Upgrades and improvements were seen from all angles with visualization, security, internet services, and storage being updated. The PowerShell received more updates as well. To prevent configuration drift, Desired State Configuration (DSC) was built on PowerShell so that the machines in the organization could ensure consistency. Moreover, the storage systems saw improved functionality, as the performance was boosted due to the addition of storage tiering and refined file sharing and distribution systems. 
Windows Servers 2016
The debut of the Nano Server was the highlight of Windows Server 2016. The Nano Server was intended to strengthen security by being a minimal server deployment 93% smaller than the regular Windows Server. 
The Hyper-V shielded VM was also another security feature introduced in Windows Server 2016. VM was also enhanced to support Docker containers and encryption for Hyper-V. 
An additional update that came with this server was the Network Controller for administrators to manage network devices, switches, and subnets on any form of network, whether physical or virtual. 
Windows Servers 2019 
Released in 2018, the Windows Server 2019 is the newest version of Windows Server and is equipped with the latest technology and features that improve efficiency, performance, and productivity, as follow:
Windows Admin Center:

Windows Admin Center is a browser-based app that was created to provide a central location to the management server.

It also directs hyper-converged infrastructure and clusters. Administrative tools

are also employed to monitor performance, management of services, and configuration. 

Windows Subsystem for Linux:

Linux can now be easily used with Windows via the "native shielded VMs for Linux". 

System Insights: To help decrease the operational expenses used to control issues in Windows Server deployments, predictive analytics can now be locally available in the Windows Server. Predictive analytics is backed by a machine-learning model that can provide feedback, and can measure your system's performance and functioning. 
Leaner Server Core:

Initially released in 2008, the Server Core has made a comeback and is 50% smaller than its original version, equipped with all the GUI effects. The small size is to provide software to user-owned devices while decreasing overhead that ensures the security of the software via the container delivery. 
Special Windows Server Editions 
Unbeknownst to many, there are two different branches of Windows 10, the Microsoft Long-Term Servicing Channel and Semi-Annual Channel, which are mostly employed in the corporate sector. Along with Windows Server Cloud, these make up the specialized editions of Windows Server. 
Long-Term Servicing Channel
Long-Term Servicing Channel (LTSC) is a system that assists in your Microsoft products getting updated and is curated for specific business models. Products that are in LTSC are supported for 10 years; five years that consist of the purchase and an additional five years of a support contract extension. However, feature updates are delivered every three years in bundles to prevent inconsistencies and machines from being disrupted. 
Semi-Annual Channel
Semi-Annual Channel (SAC) is responsible for all the updates that roll out in Windows 10 and are already integrated into your Microsoft subscription servers. With SAC, Windows provides updates and new features every 6 months for users who do not want to wait three years for their system upgrade. However, compared to LTSC, the products in SAC aren't interchangeable and they do not provide user interface features either. 
Windows Servers Cloud
Windows Server cloud is basically running Windows Server in the cloud. It empowers companies to become less dependent on on-premises machines for running software, and take full advantage of remote infrastructures, such as Microsoft Azure cloud servers.
Wrapping Up
We hope that this guide on Windows Servers will help you identify the basic differences and unique features in the various Windows operating systems that have been released over the past decades. They have all played an essential role in shaping not only the evolution of Microsoft products but technology as a whole.