Data loss does not reserve any sort of restriction pertaining to damage. Whether it is a sophisticated system like Mac OS or a widely used Windows OS, where there'll be a data-oriented catastrophe, the damage will be inevitable. However, businesses and individuals can adopt different strategies and policies to minimize the impact of these damages. Out of those anti-data-loss strategies, cloud backup service top the list. Cloud backup is one of the most widely adopted modes of data backup. It is equally effective for personal as well as business use. This makes cloud backup services to be highly diverse. As per the subscription plan, cloud backup offers both limited and unlimited backup storage for the various number of devices. It offers plenty of features for Mac devices, such as file sync, data restoration, easy connectivity, and flexibility. Based on its remote nature, cloud backup leverages user from any sort of geographical locations. Whether someone is on the go and need to share the file urgently or someone has accidentally deleted files, cloud backup makes sure that no one feels embarrassed.
Best Cloud Backup Service for Mac
Unlike most of the computer users, Mac users are quite well versed with the technology. They are not those sorts of people who can leave one minor glitch for the sake of big saving. For them, nothing but perfection works. This is the reason why Mac users do not opt for data backups on the external drive and prefer cloud backups. Following are some of the best and most widely accepted cloud backup services for the Mac OS:
iCloud
Being Apple's own cloud storage service, iCloud offers a great deal for Mac devices. This backup utility becomes more promising if someone is using all Apple products. Its rich integration algorithm and mobile app offer seamless file sync across all iOS and Mac devices.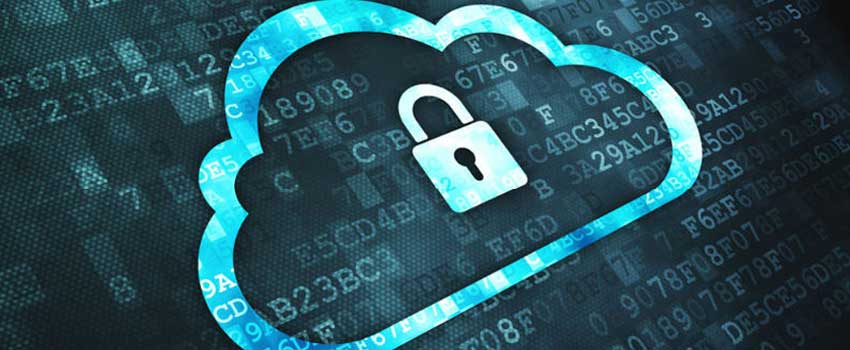 Initially, iCloud can be used with a free account along with the free trial cloud storage of 5GB. Though this 5GB is very minimal in the case of Mac backups but since Apple offer this just as introductory cloud storage, it is a good start from anyone to try Apple's cloud backup services. Upon satisfaction, the user can upgrade the storage by selecting from plenty of subscription plans. For United States residents, Apple offers 50GB of cloud backup and file sharing for $0.99 per month, 200GB against the payment of $2.99, and $9.99 for the 2TB of cloud backup service. It also offers family sharing for the 200GB and 2TB plans.
Dropbox
No cloud backup review could be completed without including Dropbox. But unfortunately, Dropbox offers only 2GB of free space, and after this user will have to pay up to $9.99 for 2TB. This plan is their cheapest plan, yet it misses many prominent features. Though it offers great syncing services but critics believe that other cloud backup service providers are quite ahead of Dropbox when it comes to features and other services. Furthermore, it has some technical issues while backing up photos and videos.
Backup Everything
In the world of cloud backup services, Backup Everything has the reputation of offering cost effective cloud backup plans. For the cloud backup plan for Mac devices, Backup Everything offers a minimum of 50GB per machine at the rate of £5 per month. To let users, review and familiarize with backup interface and modes, Backup Everything offers 30 days of free trial.
Other feature of Backup Everything cloud backup services include file compression, web-based portal, feasibility to define retention rules, AES 256-bit encryption, and regulatory compliance. File versions, ransomware protection, automatic backups, and over the clock support are some of the additional benefits which user will get by opting Backup Everything.

Microsoft OneDrive
It might sound very ambiguous to select Microsoft products for a Mac device, but in reality, Microsoft OneDrive works excellently on the Mac devices. OneDrive gives cloud storage of 5GB for free without any trial period. Users can keep using it until this 5GB finishes. After this, 100GB of storage will be provided against the monthly subscription of $1.99. Furthermore, user can also purchase its 1TB subscription by paying $6.99 per month. With its $9.99 1TB subscription, up to six users can use cloud storage, including Office apps and services that includes Outlook, Word, Excel, PowerPoint, OneDrive, and Skype. These office apps can be installed on five computers, smartphones, and tablets. Like other backup utilities, OneDrive also offers a full syncing experience. However, it has some weak spots with the photos and videos sync on Mac's photo album.
SOS Online Backup
SOS Online Backup is another exciting backup utility for Mac devices. It is equipped to offer backup services for both external and network drives. With the robust security options, it offers what most of the other online backup utilities cannot offer. It provides two subscription plans, known as SOS Home and SOS Business. In the SOS Home plan, 5 PCs can be equipped with the backup against the payment of $4.99 per month with no file size limit and number of files. The SOS Business plan is available against the payment of $29.99 per month with unlimited number of PCs and NAS backup. The other key features that SOS Online Backup offers includes enhanced security, file versioning, AES-256 encryption, and mobile access & backups.
Conclusion
Given the viability of cloud services, cloud backups are gaining unprecedented popularity. This is why there are many key players in the market. Though Microsoft OneDrive offers a great deal for the Mac users to opt for it as their primary backup utility, but its cost-effectiveness gets defeated by its issues with the photos app. This glitch makes Backup Everything a viable, cost-effective, and ideal cloud backup service for Mac users. From redundancy to the data protection and huge cloud storage limits, Backup Everything really gets on the nerve of Mac users. Capability to accommodate various file sizes, fast restore data processing, and around the clock customer service, compels organizations and individuals to consider Backup Everything their ideal data backup choice.