On-premises computing resources are seeing a decline owing to being expensive and inflexible. The emergence of cloud-based solutions has also devalued setting up on-premises computing infrastructure and data center. Therefore, companies are eagerly opting for digital transformation in which cloud-based infrastructure is a prime focus. But it requires picking up a cloud services platform that can fulfill the company's digital needs effectively.
Cloud services such as Amazon Web Services (AWS), Microsoft Azure, and Google Cloud stand as the most popular and feature-rich solutions. But here the question is which service best suits your needs. To help you make the right decision, this blog performs a comprehensive comparison of these 3 cloud services based on key features and then presents their pros and cons.
AWS vs. Azure vs. Google Cloud Services – Top 5 Features Comparison
Computing Power
Amazon Web Services (AWS) hosts the Amazon Elastic Compute Cloud (Amazon EC2), which is a virtual server cloud infrastructure that allows AWS to run applications on it. Amongst different cloud-based services, EC2 provides virtual computing environments, storage volume for your data using Amazon Elastic Block Store, and regions and availability zones.
MS Azure allows companies to perform functions such as forming an infrastructure to handle computer and networking requirements via Infrastructure as a Server (IaaS) or to develop and manage new services and applications etc. To achieve these functions, MS Azure includes tools such as virtual machines to host apps and services, scalable application services, and SQL relational databases that increase productivity and decrease costs. 
Google Cloud hosts a service called the Google Engine that can help to create and operate virtual machines on Google's infrastructure. The cloud computing services it features are machine types with prebuilt configurations and confidential computing.
Databases 
AWS is supported by open-source relational databases such as MySQL, PostgreSQL, MariaDB, Redis, etc. 
MS Azure's cloud database runs on a cloud computing platform supported by Microsoft Azure SQL database and Cloud SQL, which are fully-managed relational databases. Moreover, it also provides users the choice of opting for NoSQL, open-source engines, and in-memory databases. 
Compared to the other cloud services, Google Cloud offers a selection of various types of databases. Amongst them are relational databases such as CloudSQL, Oracle, Cloud Spanner, and similar others, while it also offers NoSQL, key-value, in-memory, and document databases.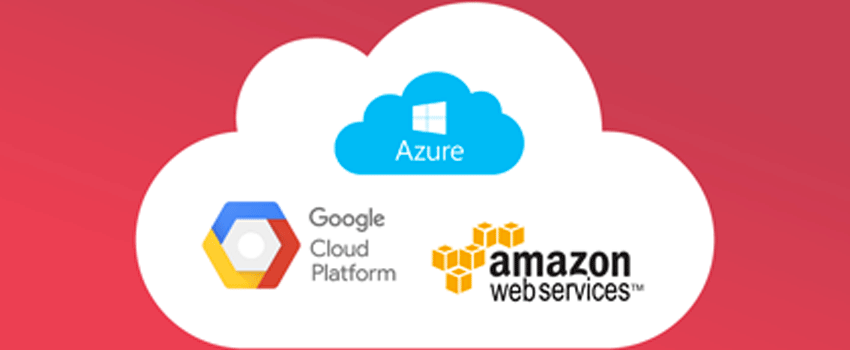 Analytics 
To achieve quick insights from your data, AWS is one of the few cloud services which uses the most suitable tools to enhance performance, cost-efficiency, and scalability. AWS analytics provides services including Amazon Redshift for fast and efficient data warehousing and Amazon Kinesis to analyze video and data streams. Moreover, it also provides Amazon QuickSight for fast business analytics. 
In MS Azure, if you are looking to develop AI that runs across the cloud, you will have to avail yourself of the Azure Machine Learning service. Furthermore, businesses that want to share their big data information with separate organizations may require Azure Data Share. Besides that, it also provides Data Factory, Azure Time Series Insight, HDInsight, and much more analytics support. 
Unlike other cloud platforms, Google Cloud provides unique solutions to assist complex data to be analyzed effortlessly. For the purpose of business intelligence, organizers should use Looker to seamlessly analyze their data for using it to its maximum potential to assess situations accordingly. Additionally, it also provides the Google Marketing Platform to evaluate consumer data and market trends to elevate your company's marketing. Other services include Dataflow, Dataproc, BigQuery, etc. 
Storage 
Cloud Storage in AWS is performed by Amazon Simple Storage Solution (Amazon S3) where any user or organization can store any type of data for different purposes that can be used by millions of applications. In the Amazon S3, users can manage and organize their data, and configure access controls to meet their business requirements. Moreover, the individual objects in S3 lie anywhere between 0 TB to 5 TB, while uploading data up to 5 GB at once is permitted. 
In MS Azure, there are two types of storage. In the standard storage accounts, the two most important features of this storage are Blob Storage and Table Storage. Blob Storage is used to efficiently overcome unstructured data and where 5 TB of data can be uploaded at once. Table Storage is useful when data has to be arranged in tables of multiple terabytes that assists in reducing storage costs. The additional features consist of Queue Storage and File Storage. 
Under Google Cloud, users or organizations can upload as much data and objects as they can because Google Cloud has storage classes for all workloads. Moreover, with Object Lifecycle Management (OLM), any user can save costs by being automatically transitioned to lower-cost storage classes if it meets the criteria. Therefore, this cloud platform is the ideal option for storing unstructured data, as objects of all sizes and types of 5 TB can be uploaded. 
Pricing 
Amazon offers three types of financial services to its customers to pay for AWS:
Pay-as-you-go

Save when you commit

Payless by using more 
Similar to AWS, MS Azure also has 3 pricing models:
Pay-as-you-go

Reserved instances

Spot instances
Google Cloud pricing is the same as MS Azure, except the final pricing is rounded up every 10 minutes of use.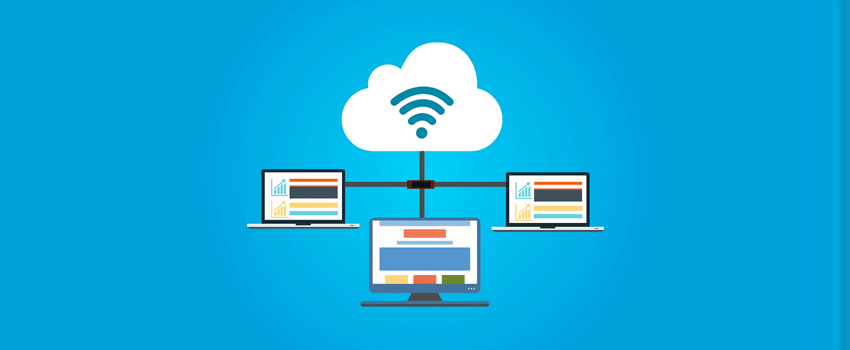 Pros and Cons of AWS, Azure, and Google Cloud Services
Following are the specific pros and cons of all three cloud services:
AWS
Pros
Variety of services available.

Extended scalability that allows more users.

Regular update support for active instances.

Prices are flexible depending on the resources being used.

Quick integration of services.

Considered as one of the reputed providers of

public clouds

.
Cons 
The process to set up certain instances is inflexible.

Requires professional skills.

Enterprise support is not included in the standard package.
MS Azure
Pros
Strong cyber security controls, especially in its private clouds

that have made it a leader in IaaS. 

Enhanced scalability for more computing power requirements.

Easy integration in the MS

operating system

.

Suitable for any type and size of a company. 

Cost-effective option based on used services volume.

Equipped with one of the few authentic

hybrid clouds

.
Cons 
Being an IaaS and not

Software as a Service (SaaS)

platform,

it needs to be managed by experts and cloud platform technicians.

Expensive data transfer costs.
Google Cloud
Pros
Most cost-effective cloud server.

Different storage classes for a specific amount and type of data.

High durability of objects over a year.

Seamlessly integrates with Google Services.

Efficient data storage capacity and analytics. 
Cons 
Confusing interface.

Programming languages are limited.

Lack of IaaS functions.
Final Verdict
Amongst AWS, Azure, and Google cloud services, whichever you select should depend upon your usage, size, and type of business. If your workplace is already heavily integrated with Windows and Microsoft software, it would be more efficient to invest in Azure. However, since Google Cloud is more cost-effective, it can work favorably for both small-scale and large-scale firms due to its increased storage capacity. Besides that, AWS would be a suitable choice if you are searching for a more accessible cloud platform with a broad selection of services.