BE BUSINESS
Online Backup for all Businesses
BE Business is for any company who want a secure and automated Cloud Backup & Recovery Solution that will protect themselves from disaster or data loss.
FREE TRIAL FOR 30 DAYS – TRY IT NOW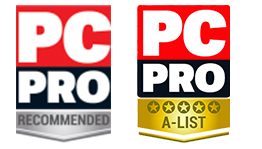 " The Backup Everything cloud service certainly lives up to its name; there doesn't seem to be any system or app it can't protect, you name it and this product can back it up. "
BACKUP YOUR PHYSICAL & VIRTUAL MACHINES
For any organisation, data remains the single most valuable asset. Whether related to financial, products, customer or employees, data is the lifeblood of any business. In the event of a disaster or data loss, what you will want is how quickly you can restore the data, not whether the data was successfully backed up or not, this means, the emphasis must be on recovery. Click on the right to download our free trial.
Data storage compression can eliminate the many redundancies of stored data and cut storage costs.
Web-based dashboard with visibility for multiple branch locations and offices.
Generate reports that identify possible storage inefficiencies and data volumes.
Define a backup retention period which can be sent for days, weeks, months or years giving you flexibility.
Create a local backup set enabling faster restores and added measures for disaster recovery.
Use tools to optimize and better manage the backups from both data and cost viewpoints.
No scattered silos therefore giving optimal performance and redundancy for data stored.
AES 256-bit in-flight and at-rest Encryption. Data can not be accessed by any 3rd party.
Encryption Key Management (customer-controlled encryption key and authentication).
Complete Protection for your Business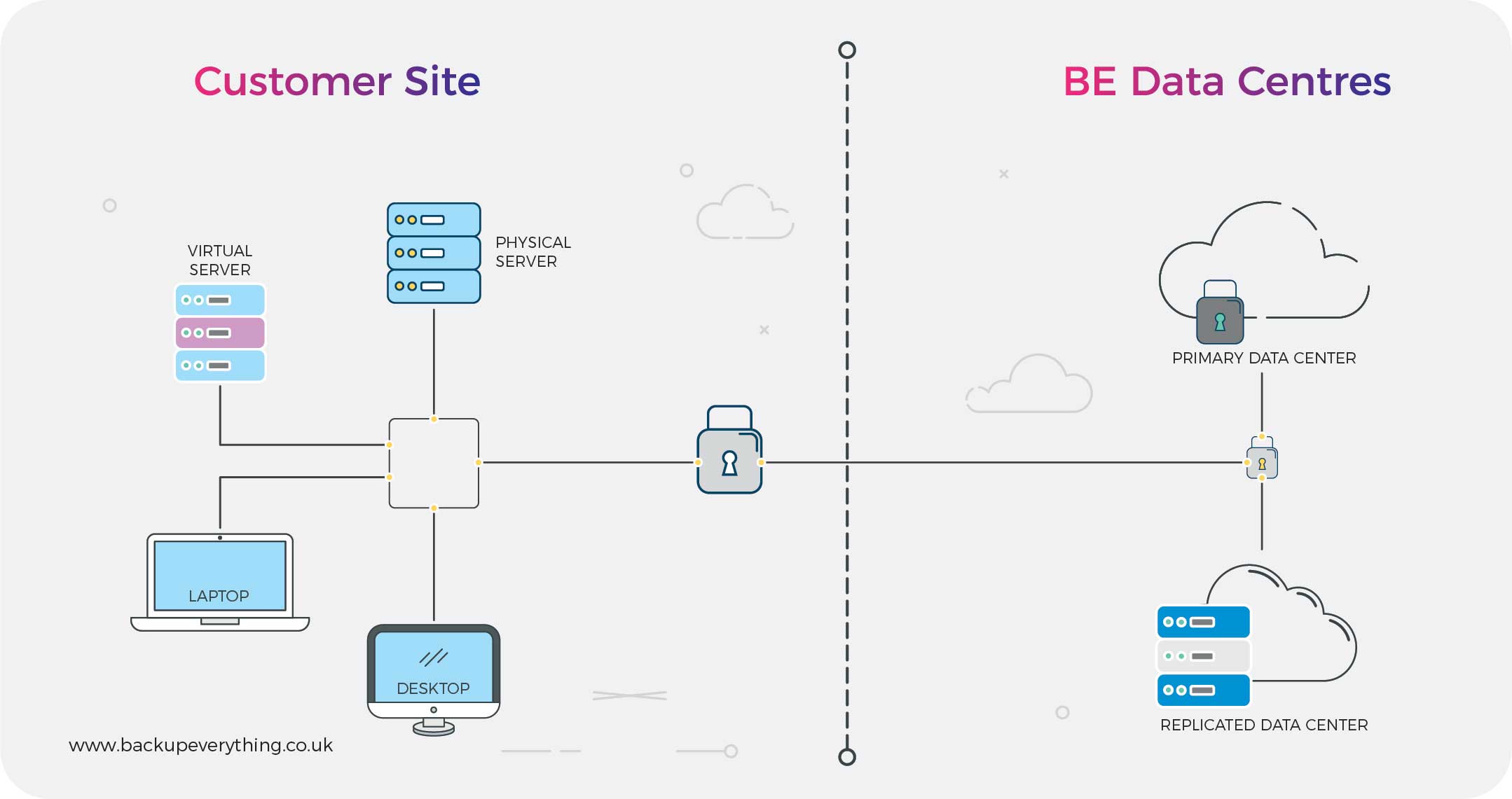 UK & Global DC's

Free Setup & Support

Local and Cloud Backups

Email Notifications
UK & Global DC's

Free Setup & Support

Local and Cloud Backups

Email Notifications
UK & Global DC's

Free Setup & Support

Local and Cloud Backups

Email Notifications
UK & Global DC's

Free Setup & Support

Local and Cloud Backups

Email Notifications
Powerful Ransomware Recovery
Ransomware attacks — computer malware that installs on a victim's computer and demands a ransom payment to restore the data — are happening daily by targeting small businesses, and individuals, and as a result, data recovery activities have gone up in our servers. Businesses must always be ready for data recovery just in case of natural disaster, human error or malicious attacks.
Secure, Safe and Accessible 24/7
BE's cloud backup and recovery solution provides instantaneous, end-to-end data protection solution, protecting critical business data securely and safely while making sure that authorised users get 24/7 access from any web browser using the online web portal.
Versioning
We keep versions of all your important files and folders in the cloud. In case of accidental deletion or malware, you can recover the last unaffected version and carry on as if nothing has happened.
Support and Notifications
BE Business covers your back. It frees up your resources from day to day management of backups, recovery and lost data, and allows you to focus on your business. You can get notified about the status of your backup so you don't have to keep track yourself. If any issues arise you can view our extensive knowledge base or contact us directly, we can also do a remote session to resolve any issues.
Intuitive, Easy to Use and Manage
BE's software is easy to install and can backup in real time or via a set schedule determined by the user. It is a leading data protection solution built specifically for business customers. You can decide what files, folders and drives you want to backup and choose file extensions to be excluded
Automatic Backups
Set the backups and once setup, let them run in the background which frees up your resources to do other activities. The backup sets can run at anytime or you can have the option of doing them on-demand.
ADDITIONAL BE BUSINESS FEATURES
EXTRAS INCLUDED
Our cloud backup solution provides a comprehensive feature set as well as meeting strict data protection laws, in addition we provide the following:
BE BUSINESS SUPPORTS THE FOLLOWING