You may come across several headlines these days where by yet another business has become the victim of a cyber-crime. The worst thing is that the companies affected by these cyber-crimes are not only the bigger names anymore. Even small businesses are facing data security issues, and the number is only growing day after day.  This increase has led small businesses to understand the need of protecting their digital assets. But, one fact which is still unknown to many is that hackers are still not the biggest threat to data security. It is your own employees  — especially, those in higher management positions, with more data access privileges than other employees — who are the biggest risk, and many times can become the biggest liability to the business. According to a study by Egress Software Technologies, human errors could lead to 1 in 3 data loss incidents amongst businesses. In such an event, a big data loss can result in letting the small company go out of business.
All businesses need to consider closely how to best protect their digital assets, and should prioritise the implementation of the best data protection and backup plan. There are several data backup options available in the market, and businesses can also select the one which is configured according to their backup strategy. Data backup strategies are the best way to cover human imperfections that could potentially cause downtime within a business.
Create a Backup:
The most common mistakes businesses make is that businesses think that their data is "safely backed up". However, recent studies indicate that nearly 60 percent of small businesses are not adequately equipped for a data loss incident and may even not be capable of handling the disaster recovery situation. It is always better to maintain a data backup strategy in order to protect the business from downtime.
Automated Backups:
Another mistake is that companies think and pre-occupied daily on how to configure their backups. The traditional approach to this is to rely upon employees, who will manually backup data over a network, a server or any other media. However, as mentioned above, human errors are the biggest reason for data loss; and therefore, how can a backup policy be dependent upon them? The solution to this problem is to automatically allow files and data to be backed up continuously. Employees are vulnerable of forgetting to backup data. Moreover, this task will further burden them which will drain their productivity level as well.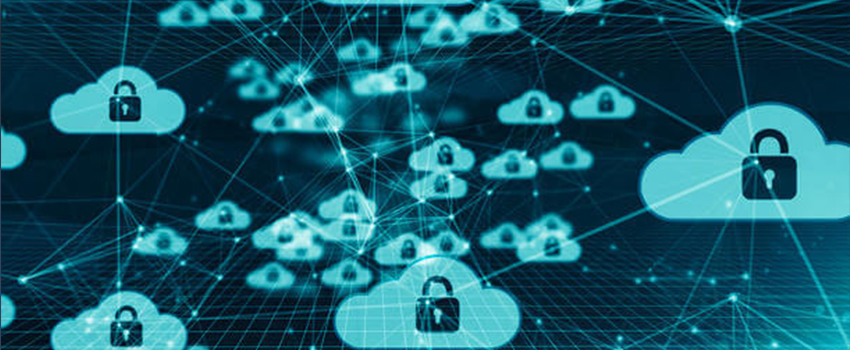 Create a Backup at the Source:
Another common problem is that the most recent data in a company lies on the desktop or laptop of your employees. When businesses attempt to backup their network drive onto a remote location, all work-in-progress files are not backed up, as they rest on the laptops and desktops of employees. This is because employees usually move files to the common drive when they are done with the files and folders. A solution to this problem is to pull the data directly from endpoint devices, ensuring business continuity. In addition, backing up data directly from the endpoint devices will also protect employee value and their productivity.
Gain the Cloud Advantage – Cost-Effective & Accessible :
Most small businesses are still relying on traditional backup procedures which are hardware-based. However, hardware holds two major flaws – it is vulnerable to physical damage and it fails unexpectedly. In addition to this, conventional and on-premise backups have several shortcomings which involve a long implementation time duration, huge upfront capital investment, as well as a team of employees for managing and maintaining. Cloud storage is the best solution to this problem. Multiple redundancies to the cloud mean that your technology will never fail and you are not vulnerable to disasters. Cloud backup and storage service providers offer common business applications, which can be accessed from a device or computer through the Internet. In addition to this, cloud backup and storage is a cost-effective option which offers you to backup any and all of your files and folders. In this way, you can back up every file in every version using its "versioning" feature, which makes recovering files much easier, allowing you to go back in time to a specific file version.
Cloud Backup and Storage:
Cloud backup is the most efficient data backup and storage method. Backing up data in the cloud allows automated data backup in a simplified and convenient way. In addition to this, there are no errors which can leave out any important data or file during storage. You can just set it and forget it. For small businesses, cloud storage is very cost-effective. Businesses will not be required to buy any expensive hardware for data storage, and the IT team will handle this in partnership with the cloud backup and storage service provider. Additionally, data can be easily accessed from anywhere from the cloud, provided there is an available Internet connection.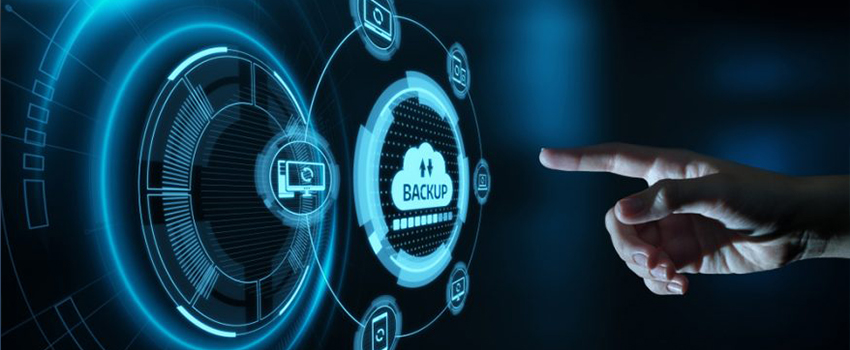 Disaster-Prove Storage:
It is essential to have your data stored in multiple ways. This means that as a copy of data is stored in the cloud, another copy should also be stored over a digital storage system. Data can be destroyed by any reason whether it is a flood, fire or any natural calamity. Maintaining data copy in disaster-protected datacentres will give an extra security to your data. Businesses may also use storage in the form of Network-Attached storage (NAS).
Network-Attached Storage (NAS):
NAS is a device which is connected directly with the network. NAS allows data access only when the operating system or device is connected to that network. This data backup strategy is very useful for small businesses as it also saves greatly on costs because of centralised storing.
Directly-Attached Storage (DAS):
DAS are devices which are directly connected with computers, such as pen drives and hard drives. One benefit of DAS devices is that they allow huge data backup in a very short time. Moreover, DAS makes data transfer process much easier, as only the device need to be attached with the USB port. Also, this storage strategy is relatively cheaper. However, storing data can be tedious, as the device should be moved from one data station to another, in case data is stored in multiple computers.
3-2-1 Approach:
Businesses should always implement the "3-2-1" backup strategy, which means having three copies of your data. Two of these copies stored in two different types of media, and one copy kept in the cloud, far away from your premises. This strategy assures business continuity, and if one copy is destroyed for any reason, you still have an extra copy.
Small businesses should closely consider their data protection needs and then select a strategy which suits their requirements the most. In this process, considering how frequently data needs to be backed up, how immediately data recovery process should be completed and what a business can afford to lose in terms of time and data (RTO & RPO) is very important. Develop a backup strategy which is automatic, silent, comprehensive and constant. This will make not only your business going, but also allow employees to increase their productivity.
Backup Everything is always ready to assist businesses in their efforts to implement the best backup strategies. Please contact us at any time.