Backup Hard Drive  – More exposure to digital technologies comes at a cost and data security is the heftiest cost one needs to pay in this perspective. No one can stay assured that his or her data is safe, and neither can anyone predict data vulnerabilities. To counter unfortunate events pertaining to data security, the concept of data backups came into being. With efficient backup strategies, none of the technical or non-technical calamity can cause any harm to data. If for some reason, data is lost, even then backups will let the user retrieve the lost data.
The preparation of backups on the hard drives is one of the traditional methods of data backup. However, with the advancement in technology, hard drives also got transformed. In the past, there were typical in-built local storage solutions, but now hard drives are more portable and compact. Backup just need drag and drop of important files and folders. It is overwhelming to know that with a decrease in the overall size of the drive, storage capacity kept on increasing. Therefore, on account of portability and more storage capacity, they are widely being used in the backup processes.
Prominent Backup Hard Drive
Having established the relevance of hard drives in the backup process, the next question arises that which hard drive is best for backing up the important files. Following are some of the famous portable hard drives:
Buffalo MiniStation Extreme NFC External Hard Drive
This external hard drive is compatible with both Windows and MAC operating systems. This hard drive offers USB 3.0 connectivity and comes with the rugged case, which is dust as well as water-resistant.

To ensure that data remains safe and protected, this drive offers 256-bit AES encryption. In addition to all these features, this drive has a unique communication feature. Unlike many external hard drives, this drive includes Near Field Communication (NFC). With this, files unlocking and transfer is done by just tapping the NFC card onto its body.
Western Digital My Passport Ultra
When it comes to external storage devices, Western Digital is a renowned brand. The latest generation of their My Passport Ultra offers external hard drives with storage space ranging between 1TB to 4TB. In addition to such overwhelming storage capacity, their external hard drives come up with the strong 256-AES encryption. These latest generation external hard drives also feature cloud storage.
Although they couldn't cope up with the excellent transfer speed of solid-state drives (SSDs), but when it comes to the traditional HDDs or external hard drives, Western Digital My Passport Ultra series transfers data with exceptional data transfer rate.
Samsung T5
If someone is looking forward to reaping the benefits of solid-state drive's speed, then Samsung T5 is an ideal choice. Samsung T-series portable hard drives have a reputation as one of the best SSD providers. They come in the storage capacity of 250GB, 500GB, 1TB, and 2TB. To completely reap the benefits of SSDs, T5 offers USB Type-C connectivity.
However, to keep the product user-friendly, they also have USB 3.0 and USB 2.0 connectivity. Although it is a bit expensive than its competitors, but still the price is justifiable.
Adata SD700
Adata is an ideal choice for those who want a rugged storage device with ample storage capacity and reasonable price. It delivers exceptional performance and yet it is the only solid-state drive which is IP68 rated.
On accounting of being solid-state drive, it offers much greater speed than conventional external hard drives along with the rugged protection. It offers USB 3.0 connectivity and comes in the storage capacity ranging from 256GB to 512GB and 1TB.
Seagate Backup Plus
There are a lot of devices where one has to trade-off between data transfer speed and storage capacity. But when it comes to the combination of both, Seagate Desktop Drive 5TB is worth considering. 5TB is not the upfront storage limit, instead, it can go as up to as 8TB. It offers USB 3.0 connectivity.
Failure of the drive is another concern that sometimes hampers the backup process. But on top of the speed and storage capacity, Seagate Backup Drives are reliable and have lower than average failure rate.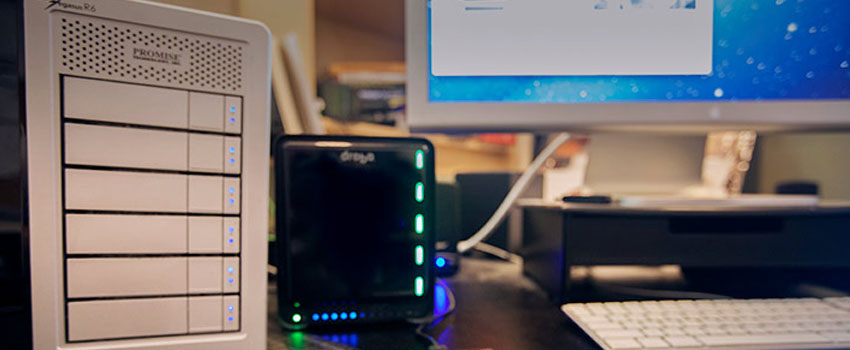 It is compatible with both Windows and MAC. Another exciting feature of Seagate's external hard drives is that they are also equipped with the additive backup software.
iStorage diskAshur
Due to its tighter security, iStorage's external hard drives are often preferred by the multinational and governmental organizations. If a user notices any tampering of the drive, then these drives have the option to configure them to self-destruction. Apart from this, they have 256-bit AES encryption protocols along with the multiple protection layers.
Some critics consider this external drive to be much expensive than its equivalent storage options. It is said that the user will have to pay four times extra for the equivalent 2TB drive. But with the security perspective, one will be paying extra for a drive, which is virtually considered to be uncrackable.
iStorage diskAshur offers 2TB of storage capacity along with the USB 3.0 connectivity.
LaCie Porsche Design Mobile Drive
Regardless of the user's setup, the drive comes in the variety of connectivity options. Typically, this drive is incredibly great for USB Type-C supported devices. Moreover, it also comes with the USB Type-C to Type-A and USB Type-C to Type-C connectors.
Though HDDs are not known for their speed, LaCie's mobile drives are one of those rare HDDs which outputs theoretical speed up to 5Gbps. But for that to happen, it is mandatory that it should not be hindered by the Shingled Magnetic Recording (SMR) limitations.
Final Note
With having so many options, as described above, it is hard to pick one product that is considered to be ideal for the data backup. But from the business perspective where the data is in immense amount and most of the data needs to be backed up, Seagate Backup Plus is the best choice. Their 5TB hard drive offers both speed and storage capacity along with the scalability option up to 8TB. Because in business, data keeps on increasing and, in such scenarios, scaling of 3TB is quite an attractive aspect.