'Cloud' is much of a pivotal cell for storage space in any business organisation. Storage space is a rusty topic to attend to as being at the peak digitalized world, it is hard to move about any business without the thought of it. But, since necessity is the mother of invention, around late 2000s 'Cloud' was introduced.
What is 'Cloud'?
The simplest answer would be a data storage centre, yet an explanatory one would be that 'cloud' is a network in some remote area connected to you via internet for storage purposes. The most advantageous aspect of cloud is that there is no need for any physical space needed to store data or information, yes you read that right. Cloud computing is already on its fame since one can access anything stored in their cloud from any point in the world.
Can't I Stick To Physical Drives?
At this age and time where it is physically tiring to commute with huge devices in your bag, it isn't ideal to still stick to the technology of the late 1990s. Hard drives are physical devices that would have limited storage capacity after which another hard drive should be used for further input of storage. They are physical devices and hence there is a possibility of losing them and the data with it. Only a small ratio of them have the possibility to encrypt and even so, it's a device, so decryption shouldn't be a case.
Reasons Cloud Computing Is The Best For Your Business:
If you're running a business where your employees are constantly on the move from one place to another and would constantly need to input data and serve data to the organisation, cloud computing might just save your day and an enormous amount of time. The key success for cloud computing is its accessibility. With our phone application, which will be launched soon, you can access your data from almost any device.
Cloud have the advantage of backing up data instantly as it is being made or uploaded. There isn't a necessity to constantly hit 'save' or some similar function for it to be backed up. Backing up a file or a document gives a sense of security to the data present in your laptop or other physical devices. The data entered by you remains secured and safe. Cloud enhances the possibility to not lose data by mistake.
Reaching out the data provided by you and modifying it is a piece of cake. There is no need to 'connect' any other peripheral to your computer or wait to copy files from one location to another. With cloud, it's as easy as to reach the document, change the data and move on. The interface you would have with your data backed up at our servers would be simplest yet most efficient for your business.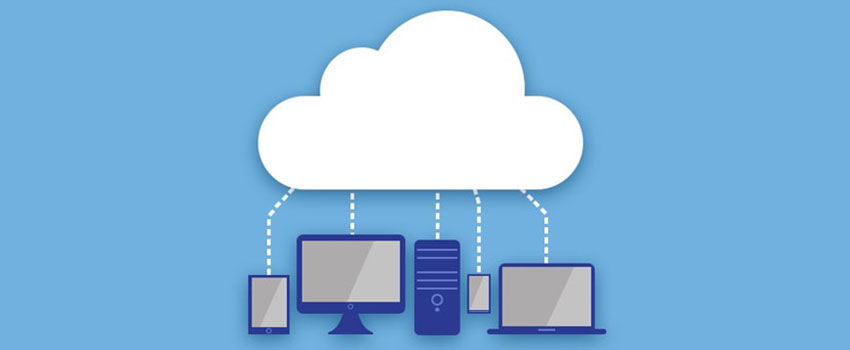 One of the primary reasons why certain people choose physical storage devices in the place of cloud is for the safety reasons of it. The fact that it is physically impossible to see where the data is stored irks the trust equation. But we have provided our cloud with AES 256 Bit encryption which is the best in business. This roughly translates to securing your device in a box with a million locks. We've also got ISO 27001 certification if one has further doubts. It's as similar to the hard drive you carry in your sleeve but its password protected, weightless, in your device and heavily encrypted. We assure you that no one's peeping into the servers.
Now this is the area where physical devices are completely overthrown by that of cloud storage. Physical devices are highly prone to accidental damage and thus resulting to the loss of data. Cloud on the other hand has excellent security against data protection and it's impossible for any physical disaster in your place to damage what's in the cloud. This kind of security to the data helps the business to have one less worry.
There's none. You can hire as much storage as you want from us and we are happy to provide it with the same amount of protection value given uniformly. You never have to worry about running short of storage space, there's always more. You can upload or download any number of individual files and all it takes to do that is a simple internet connection. Not just that, once the data is uploaded the changes made in the file(s) is done uniformly throughout all the devices synced in. That sole advantage helps people accessing the files stay relevant to the changes made 24/7.
Now if you've got a certain number of files to be shared with only a certain number of people in your organisation, you have the accessibility to do it. It is as simple of letting access to the person and sharing the location link to them. Also, you can remove access after the job is done. There's no hassle of mailing it to someone and asking them to mail back and saving the changes; it's done with a link and an access.
If you've deleted some files by mistake or someone else had done it, the files could be restored. Out cloud services provide with restoration options so that you never have to worry about restoring the files once backed up. Restoration of data gives cloud storage the edge over drives since the data is always stored for a certain period of time for restoration.
The advantage of having no need for physical space to store data and the capacity to moderate and secure files on the go serves cloud computing as the solution for next gen storage function. All you would need is an IT administrator to manage the flow of data and security of it from being accessed by everyone in the organisation. Feel free to reach us with any doubts in our website where we've got a chat box exclusively to answer your question.