What is secondary storage?
A few decades back almost all the companies which were transacting their business through general purpose computers and laptops used to copy their computer files, databases and folders in cds and dvds since there was no advanced secondary storage device during those times.
Most of the times these types of disk drives used to suffer from malware and virus attacks. When such accidental mishap happens suddenly without any signs, the company will instantly lose all the vital computer data and start suffering from business setbacks and other such catastrophic business problems.
After the advancement of secondary storage technology, most of the industries which were transacting business through online and offline channels started using secondary storage devices for long term storage of data and computer files.
Companies which are dependent solely on computers and servers will have to maintain files, folders and other valuable business data safely inside the hardware. But there is a possibility of hardware and software suffering from significant encryption errors or damages.
When these types of unforeseen accidents happen, the business data and all other vital stored inside the hardware and cache memory will get wiped-off. When the company loses its contents, it will suffer from significant business loss.
If you want to run your online business properly and increase your production quickly, then all that you need is a power-packed secondary storage device which comes with exciting features.
You should click here if you require secondary storage devices urgently. You cannot run your business with external hard drives, since they may face damages or destructions at any point in time.
You can store all the vital computer databases in the computer system and push them to remote servers when you buy and install advanced secondary storage devices like Google drive.
How much data can a branded remote server store?
It depends upon several factors like:
The package that you choose, i.e. 2 TB or 3 TB or 4 TB
Quality of services offered by the company which is offering remote server services.
Commercial or personal use
If you are running a business, then you should choose advanced plans so that you can store high volumes of files, folders and databases safely in remote servers.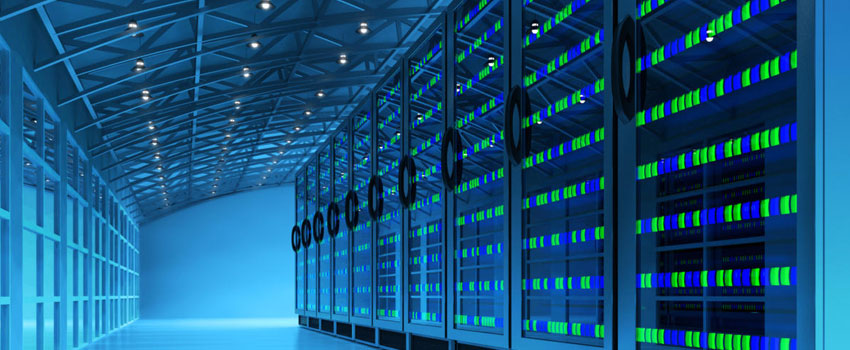 You can store a few megabytes to petabytes when you start using secondary storage devices. Even USB and pen drive are typical secondary storage device. But these types of devices can hold only limited data, unlike remote servers.
If you are seriously thinking about cost-cutting, then you can copy critical files and folders and also databases which you feel crucial to remote servers. This step can save you maximum cost since you are transferring only critical data to external servers.
What are the benefits of using secondary storage devices?
It is imperative to note that secondary storage devices are used for storing a large number of databases in remote servers. One of the significant benefits of installing secondary storage is cost-cutting. You need not buy new hardware or software when you start using third-party servers
There is no question of losing precious databases to third parties or cyber-attackers when you start using third party secondary storage devices
Efficient storage of data sets and operational data
You can transfer older operational data which you rarely use to remote servers. You can also store archival data, development data and backup data in remote servers
Less usage of computer memory
When you start using secondary storage devices like USB, pen drive and other such external storage devices, you will consume only less computer space which indirectly results in cost savings and cutting
Automatic backup and retrieval of data
Advanced secondary storage devices come with automatic backup facilities where the system will automatically backup the data frequently without any manual intervention.
Secondary storage devices like software as a service (SaaS) is increasingly becoming popular, and hundreds of well-established companies operating in the country of the UK uses advanced SaaS cloud storage. It is used for backup and data archiving.
There are lots of reputed companies which offer public cloud secondary storage services at best prices. You can find one when you click here. Companies which provide SaaS support charges a nominal monthly or yearly subscription fees. These established SaaS support services firms offer technical and customer support assistance round the clock.
Customers' can utilize their services as and when needed since they offer round the clock assistance.
Stop spending lavishly on hardware drives
The market price of RAM and other in-built storage devices are ever-escalating, and you have to pay through your nose when your order new RAM devices. You can control your expenses and stop spending lavishly on RAM devices once you choose SaaS services.
Companies which offer SaaS services will take care of all the maintenance expenses and preserve your backup files and folders safely for several years. You need not worry about data leaks, thefts or total loss when you engage the services of SaaS.
They will track all the transactions and monitor the activities which take place through a SaaS platform. You will start enjoying varieties of benefits when you begin using remote servers. You can even migrate to advanced plans during the contract period and push all the data safely to multiple locations.
It would be best if you were proactive while choosing the companies which offer secondary or remote storage services. There are hundreds of reputed firms in the city of London which offers comprehensive SaaS services at best prices.
You have to maintain a high level of patience while filtering the best ones headquartered in the city of London. You should do online research and survey and find some of the best companies.
Some of the critical services offered by companies which provide SaaS services are listed below:
Continuous backup and storage facilities
Frequent quality and cyber security checks and site audits
And other tasks allotted from time to time.