Here's the question: "Why do I need an online backup, when I can set up an on-premises backup infrastructure and keep it safe from online data threats?" That's the question most of us might have heard or think of ourselves. But is online storage really that concerning? If so, then why more and more cloud backup services are evolving, and why do we see a rapid shift towards cloud computing and cloud storage. In simple words, there are misconceptions about online backup services that should be addressed. Therefore, this blog is going to make your concepts clear about online backup and present 5 key reasons that highlight why having an online backup for your business is a must-have in the present era.
5 Reasons you need Online Backup
In simple terms, you can consider online backup an advanced approach to backup data that is more reliable, cost-friendly, efficient, and secure. Following are the 5 reasons that justify why online backup is the need of the hour:
Affordability
Setting up a backup infrastructure is highly expensive. To establish a local backup setup, you need backup servers that mean hardware installation and software licensing. Other than that, you need IT professionals to set up and maintain your on-premises   backup infrastructure. In addition, you need to reserve some budget to handle the maintenance of your servers and similar other hardware. Collectively, it becomes highly expensive to have an on-premises backup infrastructure.
On the other hand, starting up with online backup is very cost-friendly. Cloud services offer a subscription-based backup plan, so you just have to pick the right cloud backup solution provider, subscribe to one of its plans based on the storage space you need, and start backing up the data. In a long term, online backup is highly cost-effective because it does not demand any maintenance cost, on-premises hardware, or skilled professionals as in the case of local backup setup.
Reliability
Let's assume you have set up an on-premises backup system and that holds all your business crucial files and folders and other apps and systems data. Now imagine a situation of hardware failure, software malfunction, natural disaster, malware attack, or any other such calamity. In all such cases, there are likely chances that your backed-up data will be damaged. The backup data was supposed to rescue you in the hour of need, but it's even worsening the whole situation.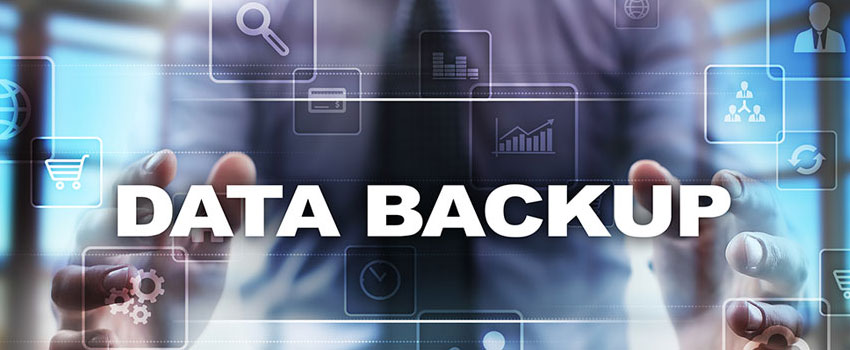 Now let's assume you have backed up data online and you face on-premises hardware failure, software malfunction, or any other calamity. But all such troublesome issues have no impact on your online backed-up data because it is stored on a third-party remote server. This means you can quickly restore back the data and get back to work. Besides that, some online backup services such as Backblaze or Carbonite Safe, even send you an external hard drive copy containing your backed-up data. In short, online backup brings more reliability and sustainability to your business data and operations.
Accessibility, Shareability, and Scalability
On-premises backup offers you limited supportd and functionality, as you cannot access the backup data outside the workplace, you cannot easily share data, and it's highly expensive to scale up your storage hardware after setting up initial backup infrastructure.
Online backup gives you plenty of other services other than unlimited storage space. Such backup services usually offer an intuitive web-based dashboard that lets you access your backed-up data from anywhere, anytime. Most of them even offer you mobile app support so that you can quickly access data from your mobile devices. Other than accessing data, you are also able to do data and file sharing with anyone with just simple clicks.
Talking about scalability, online backup is easily scalable. You can first start with some free storage or like 30 days trial period to test out a service. Afterward, you can subscribe to one of the storage plans based on your storage needs. Later, if your storage needs increase, you can simply pick an advanced plan and start paying accordingly. There are other features associated with online backup too, such as automated backups, file versions, file syncing services, etc.
Security
There are many security threats (both physical and cyber-centric) associated with on-premises data backup. Your on-premises backup setup needs proper physical security so that no unauthorized personnel can access the server room. Similarly, you have to ensure up-to-date cybersecurity measures to avoid getting the victim of cyber-attacks.
But if you opt for online backup, then fulfilling your security needs is the job of the backup service provider, which they can do pretty well. For example, when you upload your data, it first gets encrypted and then stored in the remote server. Similarly, two-factor authentication, encryption keys, or specific private key are also offered to ensure that only you or your authorized staff can access the data. In addition, they further ensure top-notch cybersecurity measures so that your backed-up data never gets into the hands of hackers.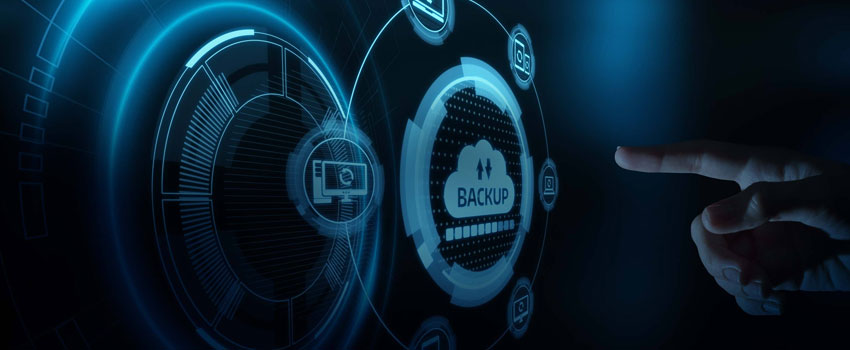 Efficiency and Compliance
Having a backup copy of your data is not just enough. A trustworthy backup is the one where more than one backup copies are made and stored at an off-site location. In fact, it is a regulatory compliance requirement too in some cases. But storing locally made backup copies off-site requires additional effort, time, and resources. Similarly, maintaining on-premises backup infrastructure also demands effort, time, staff, and resources.
Online backup brings both efficiency and compliance, as the service provider becomes responsible for making multiple backup copies and storing them at its different server centers. Similarly, online backup does not demand any on-premises backup infrastructure, so it greatly reduces the effort, time, and resources.
Wrapping Up
The above five points are just a glimpse of what online backup brings to the table, but there are unlimited number of other benefits associated with it considering the present digital era. Data backup is the need of every business today, but if you are a small-scale business, then opting for online backup is the best cost-effective and reliable choice for you.