The last decade saw the rise of cloud computing and cloud backup services. Businesses started to consider cloud backup as a reliable and more secure way to backup business data. The increase in cloud backup importance is due to the fact that local backups are no longer a promising way of data backup. Local backups can be affected by any kind of hardware malfunction, natural disaster, cyber-attack, and similar others. This is why businesses have started to opt for cloud backup services and encouraged lots of cloud-based online backup services to come into the market. Due to a large number of backup services available today, choosing the right one can be challenging for some. In this blog, we are going to discuss the top 5 best cloud backup services and some of their cool features.
Best Cloud Backup Services
Not all cloud backup services are efficient or feature-rich in all the major cloud backup requirements. Some may be very good in one particular feature, while may not be performing efficiently in other aspects. We have shortlisted the 5 best cloud backup services that not only provide features-rich services but are also efficient in what they do.
1. Backup Everything
Backup Everything is one comprehensive business cloud backup solution. It lets businesses backup an unlimited amount of data automatically at the scheduled time. It covers data backup from all platforms including Mac, Windows, Linux, Android, iOS, and servers. The web-based portal lets users access their backups remotely and even schedule and implement other changes. Users can share files securely, synchronize all their devices, and archive non-critical data. Backup Everything ensures business continuity with its robust disaster recovery feature, while the backups are also kept military-grade 256-bit AES encrypted. Along with all these exceptional features, the other main highlighting feature of Backup Everything is the availability of a separate mobile app for all admins of the business.
The pricing plan starts for £5/month per machine with a minimum storage space of 50 GB, while the server backup plan starts for £10/month per server with a minimum storage space of 100 GB. Before subscribing with Backup Everything, businesses can also request a fully-functional 30 days free trial.
2. SOS Online Backup
SOS Online Backup provides a one complete cloud backup solution to all of the user computers, mobile devices, tablets, etc. It is reputed for providing unlimited versioning, which implies that users have access to unlimited versions of their documents because all are continuously backed up and well maintained. SOS Online Backup makes no compromise on security, that's why all the data is multilayer military-grade 256-bit encrypted, along with the option of having a private key. The other key features include no auto file size limit, quick individual file recovery, network drives, and external hard drives backup, real-time + automatic backups, sharing files, and many more. The pricing plan starts from $4.99/month for 50 GB storage space that includes backup from up to 5 computers and unlimited mobile devices. For more storage space, users can subscribe to higher monthly packages. For example, 500 GB storage is available at $20.99/month. Users can also get a 15 days trial period.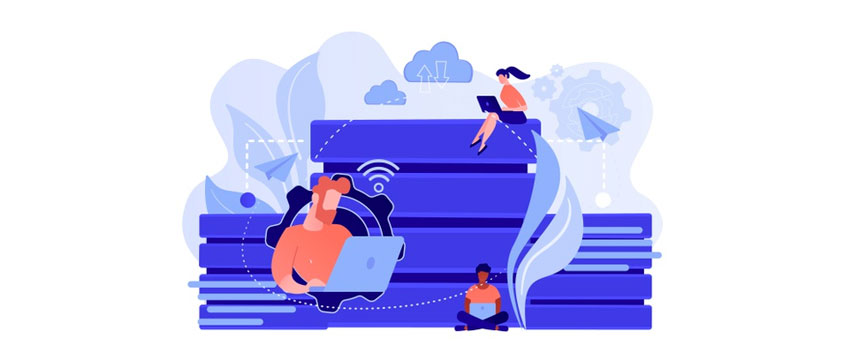 3. Backblaze
Backblaze is a cloud backup service that provides unlimited online storage space, ensuring that users don't have to worry about their storage limits. It automatically backs up user files and documents, along with all the attached external drives. As businesses want more than just PC backup, Backblaze also provides NAS, servers, and Veeam backups. It keeps file versions for 30 days and also provides an option for keeping file versions for up to a year at a cost of $2/month. The backup plan starts at the price tag of $6/month and can be paid once per year at the cost of $60. Users can also test the features first with the free account for 15 days trial period.
4. Carbonite
Whether it's a personal cloud backup demand or the protection of business data, Carbonite has the solution for all such challenges. For personal cloud backup, Carbonite provides an easy to install cloud backup software that can backup unlimited data and file sizes to the cloud for one computer. The backups are performed automatically, so all the photos, videos, and other files are continuously backed up. For businesses, Carbonite provides an easy-to-use backup solution that can continuously back up important files at their scheduled time. The backup data can be accessed and recovered from anywhere with the internet-connected device.
Other than PC data backup, Carbonite also provides server backup solutions for better data protection and disaster recovery. There are multiple pricing plans designed based on the requirements of users/businesses. For 1-3 home computers, the price tag is $6/month and goes to $24/month for 4-25 computers. For businesses, the computer backup basic plan comes at $24/month and the advanced endpoint protection comes at $34/month. Similarly, there are other packages available if businesses want to backup servers. For personal computer backups, Carbonite provides 15 days trial period, while for business-related backups, companies can get a 30 days trial period.
5. CrashPlan
CrashPlan is a provider of cloud backup software targeted for small businesses. As data is the crucial element for small businesses, CrashPlan has developed its features to address almost all small businesses' needs. CrashPlan cloud backup services come in the form of backup software that works in the background to backup data continuously. The backups are conducted smartly, ensuring that multiple file versions are maintained so that users can retrieve the older versions by date. Before transferring data to the cloud, it is 256-bit AES encrypted, which can only be decrypted with the user's encryption key.
Another great feature from CrashPlan is the possibility to backup external hard drives without even paying any extra penny. Besides that, there is no price-based storage limit policy, so the users are open to store any amount of data. All they have to do is pay $10/month per computer to enjoy the superb features. Users are also given a free 30 days trial period to use the tool before paying any price to CrashPlan.
Conclusion
Choosing the right cloud backup service from the above-mentioned services mainly depends on your needs, such as storage space, financial target, and other feature requirements. But if we further shortlist the one backup service that can provide lots of features under a cost-effective figure, then Backup Everything is a winner. Backup Everything covers all the minor to major business backup needs and guarantees to be the true companion for business continuity.