Imagine you are working on some important assignments or completing a crucial task. All of a sudden, a bothering bubble pops up on the bottom right corner of the screen, alarming you about the low disk space in Windows. Generally, if low disk space warning is at the preliminary stage, then the bubble will fade away after 10 seconds. However, if disk space is critically low, then not only will this bubble stay for longer, there also might be a situation where it begins to pop up after regular intervals of the time.
Microsoft has embedded this default warning system into its Windows operating system to let the user know about the storage issues. Open file explorer to check which drive is running low on free space. This warning has a certain threshold, and depending on different disk space checks thresholds, the frequency of warning varies . The first warning appears when the space left is below 200 mb. This first warning will remain popped up for 10 seconds. The Second-tier of warning appears as soon as free disk space reaches the level of 80 mb and this warning will pop up after certain hours. The second warning to free up space will remain popped up for 30 seconds, and the next warning will appear again for 30 seconds after some hours. The last and the most bothering warning appears when disk space is left with only 50 mb of storage space. This warning will remain popped up for 30 seconds and will keep on appearing after every five minutes.
Apart from these critical stage warnings, there is a preliminary warning too which does not exclusively pop up. Rather this warning is exhibited by the red bars of storage indicator of concerned local storage. The storage indicator will turn red if free disk space goes below 10% of the total partition size.

Methods to Fix Low Disk Space Error
Whenever low disk space error pops up, the first remedy goes towards either deleting the files or extending the storage capabilities of the system. But when investigated, it came to know that it isn't true in every case. There are number of reasons for which it appears, and the foremost reason can be cache memory or system restore points or junk files.
While extending the storage space is the simplest yet costly remedy, the following are two classic methods that have proven to be beneficial as a short-term remedy:
Remedy using Registry Editor
Whenever low disk space error appears, the foremost line of action to solve this problem should be to delete the junk files and clear cache memory to provide the storage room for the processor. However, if someone is working on a special assignment or is running out of time, then turning off this error can be a good short-term remedy. For this, there is a Windows default program known as Registry Editor. It is a Windows database related to installed applications and Windows default programs.
First of all, open start menu and type "regedit" and click on the program titled "Registry Editor". Once Registry Editor opens, click in the following sequence:
HKEY CURRENT USER > Software > Microsoft > Windows > CurrentVersion
After this, click on the Policies and then finally on the Explorer. Now right-click on any empty space in that opened window and click New and then click on the DWORD Value. Remember that there will be two DWORD values as DWORD (32-bit) Value or QWORD (64-bit) value. Choose the appropriate one while considering the subject system. After this selection, write NoLowDiskSpaceCheck and press Enter. Once it appears on the Windows explorer, right-click on this and click on the Modify. As soon as it is clicked, a window will appear. Here change the value data from 0 to 1 and click on the OK button. Now the Windows won't check for the low disk space warnings, and you won't receive low disk errors anymore.
However, it should be kept in mind that it should be treated as a short-term remedy and once substantial measures have been put in place, you should turn this warning ON by changing the value data from 0 to 1.
Remedy using Disk Clean-up
While disabling the low disk space error cannot let go the problem, but Disk Cleanup can for sure contribute towards cleaning major mess. Since cache and junk files are used by different system operations and most of their directories are located most commonly on the C drive. Therefore, it won't be wrong to say that disk clean-up casts its magic majorly on C drive. However, this remedy shouldn't just be taken for C drive only. Depending on the requirement, other disks can also be cleaned up.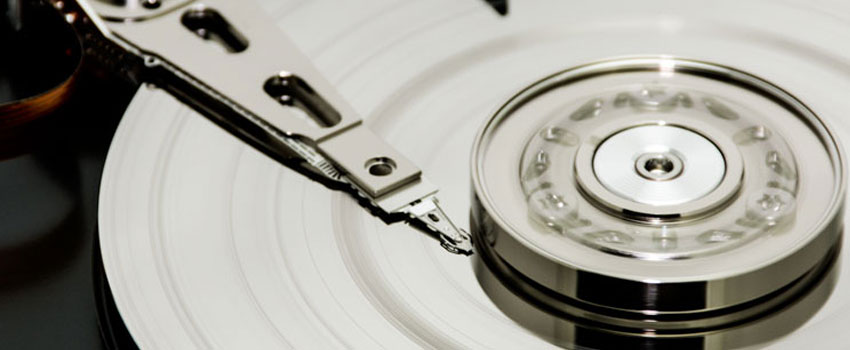 At first, open the start menu and open the Run window. Type "C:\Windows\System32\cleanmgr.exe\cDrive and click OK. You can replace cDrive with any other drive. For instance, if E drive is to be cleaned up, then you may replace cDrive with eDrive. Now a window dialogue box will open, you will see different directories where junk files, Windows update files, or others may have been present. Furthermore, for your assistance, the disk space that those individual files have taken is also shown. Mark those directories from where you want to clean the junk. Once done with marking, Click OK.
In case you still feel short on memory, consider cleaning system files but with much care and caution.
Remedy using Disk Partitioning
If the problem still persists, then the next feasible option should be to go for drive partition. If there is some unallocated or sufficient space available in any system partition, then consider extending the disk volume to resize partition. You can check about the storage status of each disk via Disk Management menu. Once you are done with it, reboot the system to let changes take effect.