Paying for Cloud Storage – No one can deny the worth of cloud services in today's time. In the situation when hardware storage systems are limited and the shortage of physical space is very much abundant, nothing but cloud storage service can come to rescue. Whether it is about collaborating with the teams on some important project or is it about saving precious memories of last summer's trip, cloud storage is indeed a blessing in disguise. Moreover, the remote aspect and barring the need to store data on vulnerable devices, such as flash drive or external storage devices, also increases the effectiveness of cloud storage. Seeing such a sheer demand for cloud storage in the future, there are plenty of cloud storage companies in the market. These cloud services are compatible with every operating system as well as iOS and Android supported devices. Furthermore, the aspect of free cloud storage for the trial period also attracts people towards cloud storage. Apart from dedicated cloud services, such as Amazon Drive, iCloud, Google Drive, OneDrive, Dropbox, and Backup Everything, there are plenty of in-app cloud services, such as Google docs, Google photos, and Office365.
Most of the cloud services provide free space for a trial period, the user needs to pay for the subscription later on. This price depends on the services and subscribed storage space. Everyone wants storage for free but when it comes to paying for the services, then everyone starts to question that is it worth paying for cloud storage solutions? If you are also one of them, keep scrolling down. To answer this inner quest by way of a proactive approach, there is a need to look at the pros and cons of real time cloud storage.
Pros and Cons of Cloud Storage
Let's have a look at the pros and cons of cloud storage to better answer the question that is it worth paying for cloud storage?
Pros of Cloud Storage
Disaster Recovery: Disasters are one of those calamities which are unavoidable yet unforeseeable. Disaster recovery is one of the biggest pros of cloud storage. Whether it is some hardware failure or your laptop got stolen, you can always recover your data by just logging into the cloud storage portal via a web browser or a mobile app. Furthermore, far-flung data servers increase redundancy and ensure that user's data shall always remain accessible.
Accessibility: With cloud storage, data is always accessible. You just need a stable internet connection and authorization to access cloud storage. It does not matter where you are, your data will always be just a few clicks away.
Cost-Effective: The pay-as-you-use policy of cloud storage also relieves users from paying hefty amounts on managing sophisticated and space-dependent storage mediums. You only pay for what you use. Unlike, in-house storage networks, you don't have to pay hefty amounts on the operation and capital expenses. In a nutshell, cloud storage services offer a convenient way of cost-saving.
Scalability: The scalability aspect of cloud storage is also one of the key pros. Cloud storage offers a range of storage capacities with their respective price and feature brackets. Users can choose whatever deems fit. In case the user thinks that he/she needs more storage, then it is quite easy to scale up the cloud storage. The same goes in case of scaling down the cloud storage. Money spent on scaling up the cloud storage is typically in a fraction of what would have been incurred on scaling up an on-site storage facility.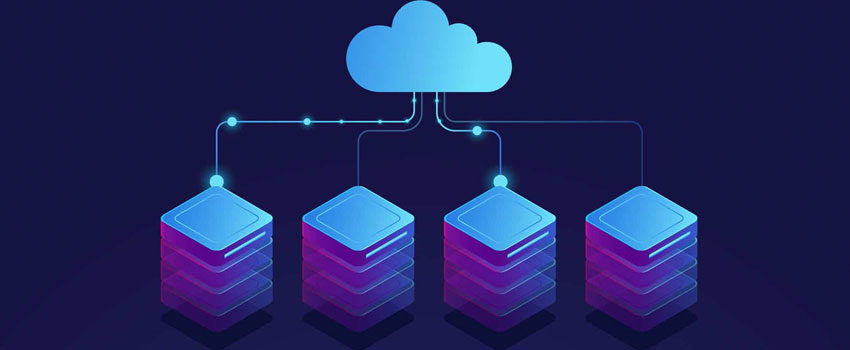 Cons of Cloud Storage
Lack of Data Control: Talking of cons of cloud storage, lack of control comes at the first. Though it is said that you are completely in control of your data in case of cloud storage. But, in reality, it is not more than a fancy deceive. Nevertheless, your data will always be stored on the storage network which is not controlled by you. Instead, the service provider controls it. Furthermore, it has been seen that it requires high-grade customization to control your data to some extent. For example, zero-knowledge security allows you to keep your encryption key hidden even from the service provider. But in case you forget the encryption key, then no one including the cloud service provider won't be able to help retrieve your data. This lack of control over the data is substantial enough to be counted as one of the major cons of cloud storage.
Migration Issues: The difficulty to migrate shows another downside of cloud storage. Once the user has signed up to one cloud service, he/she won't be able to migrate backed up data to another cloud service. This vendor lock-in makes users captive of one cloud storage provider.
Complete Reliance: The sheer dominance of cloud storage is another downside of cloud storage. For users or companies who rely solely on cloud storage, this dependence could prove fatal. Internet downtime is the bitter reality of this digital world. In case you run into such a problem, be prepared to lose access to your vulnerable data, until this problem gets fixed.
Data Security and Privacy: One of the prime cons of cloud storage is data security and privacy. How stringent security protocols of your cloud service provider would be, the catastrophe is just one cyberattack away. Cyberattacks are the realities and 2014 data breaches to Dropbox and Codespace's cloud network reveals the vulnerability of user's data on the cloud. Although, lots of improvements have been done since now and the cloud services guarantee the protection, but the chances of security breaches are always present.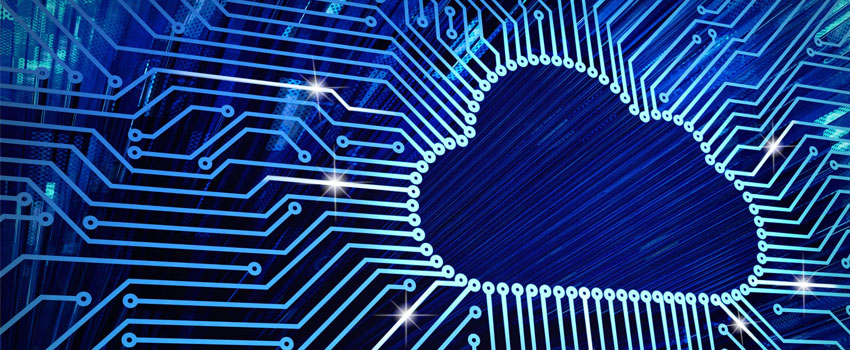 Final Note
Pros and cons are the realities of any business model and so does the cloud storage. The pivotal point is to see which one of them ace through the assessment stages. In the case of cloud storage, as far as pros and cons are concerned, it is very much evident that the pros outweigh the cons by a substantial margin. There is a need to understand that nothing is perfect. So, the cons are very much manageable. It is quite certain that with the technology advancements, cons will be replaced with the pros.
In this lieu, it is quite just to say that it is indeed worth it to pay for cloud storage. Minimal downsides should not be allowed to exploit the efficacy of cloud storage. Consequently, one should undoubtedly consider buying a subscription of cloud storage.