Data Backup Steps- Businesses are now more integrated with the technology and this integration results in more reliance over the technology. This reliance has reached up to the level where day to day operations are technology dependent. This technology dependence results in bigger and bigger volumes of data. This means that the impact of data loss has never been so great, as it is now.
Such impacts can be minimized with the inclusion of contagious backup and restore strategies in the business model. Recent statistics indicate that US companies incur an annual cost of $7 million, as a result of data loss. It was seen that about 76% of data loss events occur due to the hardware malfunctioning and human error. Whereas software corruption, computer viruses, and natural disasters are the other causes of data loss.
It may very well be said that no one can clearly predict the expected occurrence of these unfortunate circumstances. Furthermore, in business ventures, uncertainties are not very much welcomed. Henceforth, the importance of having a backup and recovery plan is not even a question when it comes to business operations and continuity. It must be understood that having a contagious backup service is the only way to minimize risks of data loss and disaster along with the smooth data recovery.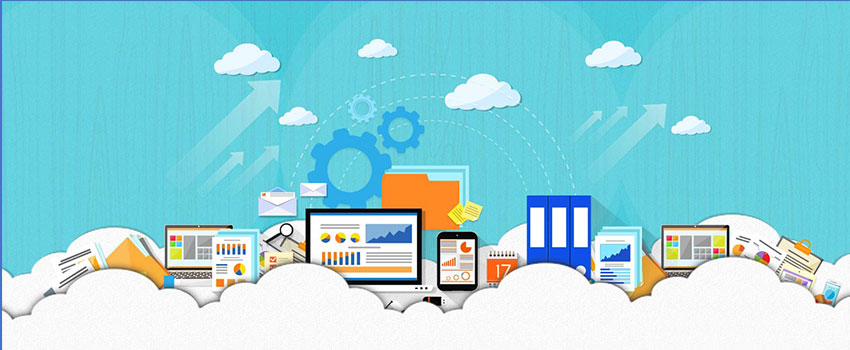 Steps to Create Effective Business Data Backups
After ascertaining the importance of backups for the businesses, there is a need to know about the steps which are required to perform efficient, effective and error-free backups for the businesses. Following are the important steps for a perfect data backup structure:
Identification
The very first step requires businesses to make sure that their current or installed system is capable enough to facilitate backup and recovery or they need other mediums to perform the backups. In this identification step, it is also required to identify the volume of useful data to be backed up and categorize file system such as files or folders, as per their priority and significance. It is recommended to mark important data as "mission-critical". So that it can be restored on a priority basis in case of emergency. To do so, cloud or online backup is an ideal and preferred option.
Planning
It is said that if you want to make things go smoother, plan them first. So, planning for the aspired backup and recovery goal is mandatory. Mostly, automated backups are preferred in these scenarios. It is so because automated backups make sure that the latest versions of the data must be protected and backed up without any manual input.
This saves the user from investing extra time and extra resources to manage and schedule backups. Furthermore, it also reduces the risk of human error. But it isn't a pet rule and it is thus recommended to ascertain how often do backup copy is needed.
Backup frequency is an important thing to plan and it basically depends on two factors. First, it depends on the value of the individual files in order to perform day to day business operations. Secondly, it depends on the speed with which the user wants to access his or her backup files and the relevance of them for the business continuity.
Data Protection
As the primary purpose of the backup system is to ensure data protection, therefore, it is important to make data protection an integral part of the backup and recovery process. There are a lot of reasons for which data loss usually occurs. Theft, power outage, cyber-attacks, and malfunctioning of hardware and software is amongst prime causes of data loss. There is a need to understand the real-time impacts of losing the saved files and the way they can affect the daily business of the company.
In this lieu, it is important to take the necessary steps to understand the importance of data to the subjected business. Furthermore, reliable data protection can be put forward by managing backups on different storage mediums such as network location or external hard drive, whatever deems appropriate.
Considering Disaster Recovery
In order to swift through the backup and recovery process, it is important to consider the disaster recovery too. It is so because such considerations can let the user create comprehensive backup plans so as to protect and recover the important data, system image, software or any other application which is vital to carry out daily business operations.
There are a lot of third-party vendors which offer specialized services and tools to plan contagious disaster recovery plans for the businesses. But it is important to choose the reliable one because a user may have a great disaster plan but if the vendor goes bankrupt, then obviously business operations will suffer.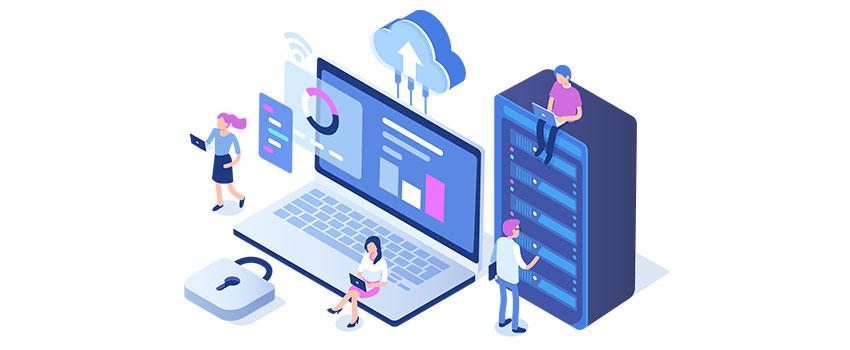 Implementation
The implementation step is the most important and prime stage of any backup and planning strategy. This crucial stage can go well if certain considerations are made. These considerations include having the right team which is capable of managing the backups and call out the restoration process if required. Furthermore, in case of backup infrastructure is supposed to be installed internally, then it must be ensured that necessary floor space, rack space, and cooling facilities are available.
To restore your files or backing them up, it is recommended to test the process within the controlled environment. This is done to prevent unnecessary changes from being made to the subjected system.
Monitoring
There is no doubt in urging businesses about the importance of data backups. But there is a need to understand that data backup is a consistent, constant and on-going part of the protective business operations.
Sustainability cannot be achieved until and unless an effective monitoring setup is not enacted. To do so, it is recommended to set up a quarterly internal auditing mechanism to assess the performance of backup plans. Furthermore, it is also recommended to review and audit major changes in the business infrastructure, such as business expansion, an increase in the number of clients and larger storage requirements.