Importance of Data Backup– Data is the main concern in today's age of digitalization. Starting from the personal data to the crucial business data, everyone is concerned about data security. Imagine a situation where the company is keeping all of its records, accounting ledgers, customers data and important financial documents over one single network. Suddenly, some technical problems, such as data corruption, persists which further resulted in the malfunctioning of hard drive or storage medium where data was residing. In a matter of seconds, the company would lose access to the important data and if this situation lingers on, it can even put business stakes at risk. This is where data backup and recovery come into play to rescue commercial as well as personal stakes.
Traditionally data backups were used to be managed on the local storage drives. Later on, the external hard drive became a popular way to backup data. But in both cases, the probability of drive failure always exists. But the evolution of cloud computing paved the way for more sustainable and efficient cloud backups.
Cloud storage lets prospective businesses to park their data on the virtual servers at a remote location, against the payment of subscription fee. But still, there are privacy concerns. Henceforth, it will be more just to see the pros and cons of both. The final decision should be made by keeping in view business needs and by matching those needs with the services of different backup mediums. Whoever scores better, should be adopted as a backup solution.

Importance of Data Backups
Even in this times where there exists a lot off vulnerabilities to data security, people usually ask that why should we back up our data? Following is the detailed discussion on the importance of effective data backups:
Fewer Chances of Data Loss
No one can predict when will one confront the calamity of data loss. Neither it is true that expensive storage mediums will not die off and would continue to work for years. To stay assured that important data won't get lost, contagious backups are required.
By having prepared the backups of data, not only would the person be preparing for the worst-case scenario, but he or she will also be getting peace of mind. Even if someone accidentally deletes the file or system crash, it will just take a few minutes to recover the lost data.
Furthermore, even if your laptop is stolen, it will just cost some bucks to buy the new one. As soon as the restoration process is called, the new system will be flooded with the previous files.

Audits and Archives
For the businesses, audits processes can bring troubles if they couldn't trace their invoices and receipts of deductibles. In this way, properly managed backups can help businesses to effectively go through the auditing process.
For instance, if the company has recently encountered the data loss calamity and it has lost all of its invoices and receipts which the company has been keeping up around the calendar. In such situations, if the company has been managing its backups, then it will just call the restoration to begin. The very next moment, it will get all lost receipts and invoices recovered and may ace through the auditing process. Such archival services may seem small, but those dealing with the auditing process can relate that how horrifying can it be if a company couldn't present substantial invoicing and deductibles proof.
Increased Reliability
The most prominent benefit of data backup is that they increase the reliability. There are different ways to prepare data backups. Some backups usually backup your data on a daily basis, while some have schedules for backup updates. Such backups are managed on the internet and are known as online backups. Hence, a user can access data from anywhere in the world.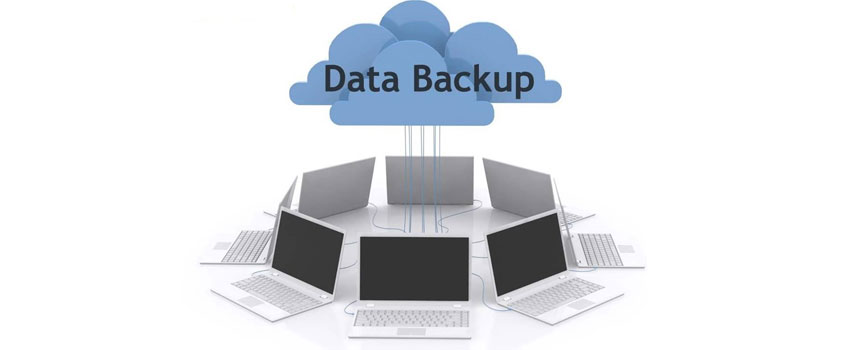 Full backups imply that complete data including operating system attributes will be backed up. On the other hand, partial backups give the user the liberty to specify folders and files, which needs to be backed up. Both methods are effective enough to increase data reliability.
Improved Data Versioning
Data versioning is an important aspect of good backup systems. Even if businesses have employed data backup solution but haven't employed data versioning, they are making backups less viable.
Consider the situation where the system suddenly gets crashed while someone was working. Even though there exists backup of that document, but that would be the version that has been backed since the last schedule. But what about the work, the subjected person has done since the last backup?
Data versioning will constantly be saving the different versions of one file to make sure that the user may be able to recover the latest version. Henceforth, to stay assured that you are getting up to date data recovery results, data versioning plays a pivotal role.
Saves Money and Time
It may seem quite absurd to find that how backups can let businesses to save their money and time, but consider a situation where there has been an instant power surge and computer systems couldn't survive such power surge and got crashed. It is said that even a typical desktop has a worth of about $50,000 when it has the business data. If the subjected company has not been backing up its business data, then imagine how much loss the company has incurred. On the contrary, if they would have been backing up their data, then they would just need to bear the cost of replacing the faulty systems with the new one. Once replaced, they can get their data back and continue to operate as they have been.

Final Note
From the above literature, it is quite clear that nowadays a lot of vulnerabilities are associated with the data. To combat these vulnerabilities, backup plans work as the line of defense as well as the first line of action for data retrieval.