How to Backup Files on an External Hard Drive?
Backup Files – Data security has always been a major concern in this modern era. With the advancement in technology, an increase in data volume poses a greater threat to data. Data loss is nothing less than a situation of despair. This disparity is shared both amongst corporate users and domestic users.
To end the suffering of data loss, backup options were evolved. Data backup is the most fundamental contingency plan. There are plenty of ways to back up important files on your computer. Cloud backup, on-site and off-site backups and backups on external storage devices are some of the prominent backup solutions. Among external storage devices, hard drive, USB flash drive and compact disk are some of the common devices used for backup. While, cloud storage involves online data storage and services including Google Drive, Backup Everything, Microsoft One Drive and AWS Cloud Storage are well-known as cloud service providers.
Out of these various backup solutions, backing up important files on the external hard drive is considered to be the most common type of data backup. A consistent backup solution is highly dependent on a reliable and secure backup strategy.
Methods to Back-up Files on an External Hard Drive
There are many tools and software which can aid in backing up files and folders on the portable hard drive. Following are some efficient methods to do so:
Paragon Backup
Paragon backup is a renowned choice when it comes to backing up files to external hard drives. There are plenty of innovative and flexible options, tailored exclusively to meet the client's needs.
It offers customized schedules for backup management. It is up to the discretion of the user if he or she wants to schedule backup on a daily or weekly basis. For less sophisticated environments, it offers bi-weekly or monthly scheduling routines.
In case backup has been corrupted, it has the expert repairing tool. This tool makes sure that corrupt partition is repaired and backup is restored to its original position.
Not only this software is free, but it also offers incremental, differential and full backups along with the provision to create rescue disk creation. For the privacy freaks, it allows the user to encrypt backup files with the password of their choice.
The interface is easily configurable and provides efficient data backup services along with the synchronization of the backups.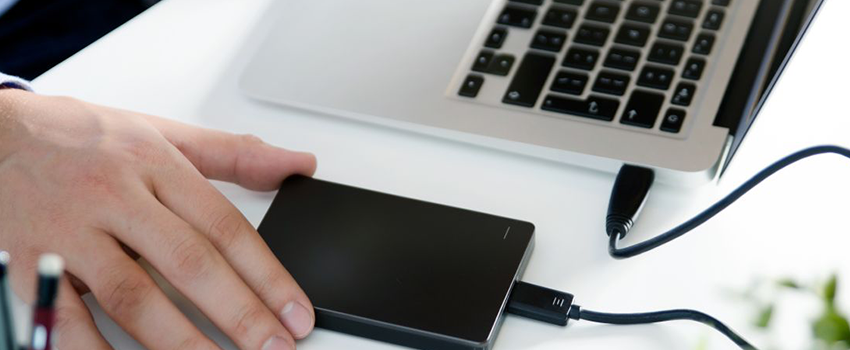 NovaStor
NovaStor backup is the award-winning software with an excellent interface to help users backup files on the external storage devices. To ensure the safety of the user's data, NovaStor will automate the backups. It will keep a proper track of previous versions of data and update the files accordingly. However, for sound automation of the backups, it is necessary that software must properly be configured.
This software aids ineffective disaster recovery planning. For any unfortunate event, it provides secure image backup which is considered to be an essential part of disaster recovery plans.
This software does not let the user stick with the conventional way of backups. It instead offers multiple backup platforms. In addition to backups on the external drives, it offers safe parking of your data on various file sharing and online backup sites.
It allows the user to upgrade to the newer version without charging any premium. This software has an excellent restoration speed. Individual files or folders along with the complete hard drive will be restored in the record time.
FBackup
It is a recommended software for Seagate external hard drives. It has various advanced level backup solutions and offers auto backups for Seagate's external storage drives.
It automatically detects the Seagate external drive and the moment it detects a Seagate drive, it monitors the file history and scans for any changes since the last backup. It will then automatically update the user's data without any human intervention.
The interface of the FBackup is highly user-friendly and intuitive. This is the reason it is known as one of the most efficient backup software for the external hard drives. It also offers password protection for more enhanced security of the user's data.
To reduce the storage space of backups, it has the compression function. This function reduces the file size and thus backup and restore time is reduced.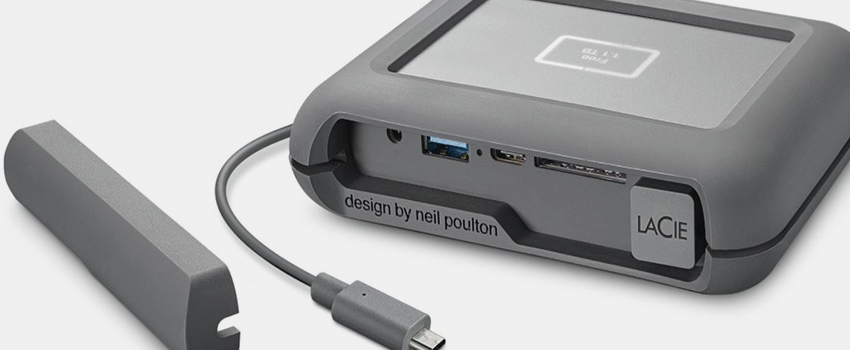 AOMEI Backupper
AOMEI Backupper includes all necessary functions that typical backup software should include. It is highly optimized for express and optimal use. This is the reason it is recommended for both home and work use.
Apart from conventional backups, AOMEI Backupper will create a secure backup image for the partition or directory the user selects for the backup. If that directory is a hard drive or an SSD, even then it will create a secure backup of the system image.
Since it is designed for both home and work use, it offers a versatile solution. From the backup of the office files and personal photos to the games on any device or NAS, it makes sure that everything gets covered.
Although, its standard version is available free of cost, but for more enhanced backup speed, the professional version can be purchased by paying a premium.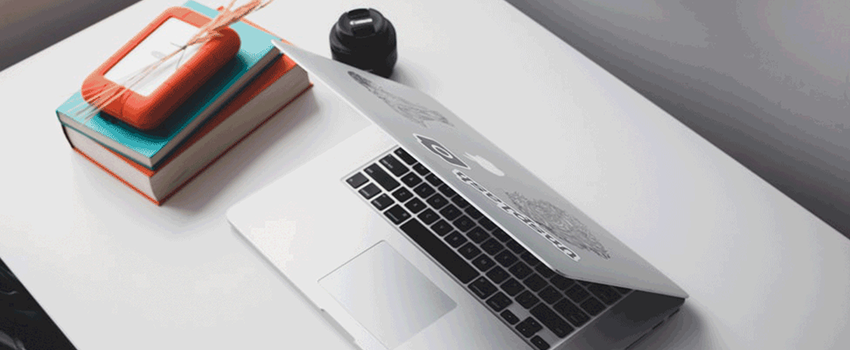 Handy Backup
The interface of Handy Backup is tailored for the seamless backup experience. Apart from the backups, it also offers synchronization and restoration of the deleted file.
As Handy Backup saves data in the native formats, hence backup speed is quite fast. For the auto-execution of the backups, the user has the option to schedule backups at specified time slots. However, when no backup services are required, the program can be set to the silent mode.
This program offers military-grade encryption. This protection enables data to survive through any malicious or cyber-attack. Even if a hard drive has been misplaced or lost, this encryption will make sure that a user's data should not be accessed without proper decryption.
Another exciting feature of this software is its universal compatibility with all operating systems and hardware. It is highly compatible with Seagate, Western Digital, Transcend and any other external hard drive. To save the storage space, this software offers seamless compression in the .zip format.