Over the past few years, an incredible transformation has been seen in the way the businesses are saving their data. It has moved from local systems to online data storage media to keep the business running round the clock.
Move to Cloud for better business performance
Business critical information is just one form of data stored on Cloud, users prefer keeping all their documents and important data online as per their choice, preferences or other reasons. With this, online data storage has become a house for personal, business and enterprise applications. People often save their movies or stream their favourite videos over the internet through Cloud storage services.
Cloud drive has changed the pace of development for small and large business firms as crucial data is available for round the clock access and can be viewed over multiple devices. The data can be downloaded or viewed on smartphones, tablets, laptops, computers or other smart devices. Regardless of the operating system or software you use, you can gain access to important data right from anywhere or any device.
Quick availability of data accelerates business critical tasks and contributes to the success of the organization. Much positive outcome is the efficiency ratio that can be tracked in employee's performance as they can access information using various platforms and respond to it instantly.
One Service Numerous Benefits
Saving data over Cloud is important for business organizations as it accelerates productivity by providing an agile platform. It allows the employees to work from the comfort of their home or while on the holiday; however the availability of data is subject to reliable internet connection. Saving data on Cloud storage media features numerous benefits such as:
Business can store large volume data on Cloud, enjoying unlimited storage
Employees find it easier to access relevant information effectively
Customers also prefer Cloud storage infrastructure as their queries are answered efficiently
Uninterrupted Experience
Your Cloud Backup service provider is responsible for keeping your data safe and providing uninterrupted Cloud experience. Cloud drive works similar to that of Google drive and makes data available 24X7. However, availability of data depends upon your Cloud server reliability and security measures being in place.
Backup Everything offers a secure online Cloud storage environment to help businesses store unlimited data away from the reach of hackers and unauthorized access. The reasons why you choose to store data on Backup Everything Cloud are:
Your data is stored off premises in ISO 27001 certified datacentres
Cloud backup is based on virtualization technology
Data is accessible through multiple locations over all smart devices
Business data can be accessed by authorized users only via internet or integrated authorization tools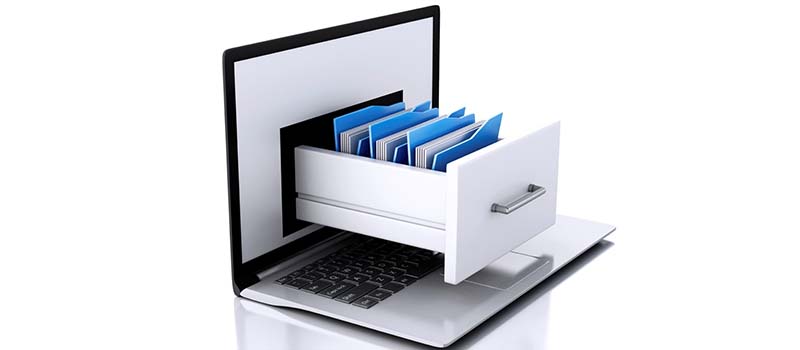 The importance of Cloud or online data storage rests in its ability to sync files easily and making file sharing simple with colleagues, customers and other authorized users on network.
Exclusive benefits offered by Backup Everything Cloud
A number of important features are enjoyed by the users when they opt for Backup Everything Cloud backup solutions in terms of cost cutting and efficiency of services.
Zero Maintenance
With Cloud backup serices, your business does not require spending huge volume of their revenue on maintenance operations. The backup service provider offers all-inclusive package of solutions that includes regular maintenance by skilled professionals. The maintenance task is initiated seamlessly without affecting business operations.
Flexible Approach
With uninterrupted Cloud storage, the employees get the chance to maintain perfect work-life balance. Chat integration in Cloud services allows the employees stay connected with the management and other employees, so they can work from anywhere. Since data is stored online, the employees can log on to the dedicated Cloud portal and manage their work effectively.
Online Data Storage Security
Undoubtedly, your business critical data and media files are stored securely over Cloud infrastructure to provide better safety. Online data storage offers best protection over crucial data specifically in the event of natural disaster. The need to safeguard data makes it important to store it on the online platform as data is stored in chunks at multiple locations. Regular monitoring ensures that all the data contents are saved securely with no data lying in the cyberspace.
Integrated Services
With Cloud storage provider, non-IT businesses are not required to hire IT staff for regular maintenance of hardware equipment and software applications. All the system upgrades and software updates are implemented by the service provider itself. In addition, the add-on integration is done by the Cloud provider at no additional cost. Free online storage unlimited plans are offered with special subscription packages. Backup Everything offers wide range of solutions altered to your requirements.
Moving to Cloud has become a preferred option for small and large businesses. Backup Everything provides variety of options for home and business users and flexibility is offered to select appropriate plan that best fits the organization's data storage requirements. The user can enjoy the benefits of free online storage for 30 days by downloading the trial version of the software.
The backup application comes with interactive web interface as well as a mobile app to enable users backup data stored on laptop, desktop, mobile, tablet, iPhone and other smart devices. The organizations can take the benefit of the trial version to test the features, function and processing time of the software and analyse which solution suits their personal and business data storage needs.
With Backup Everything, you are not required to keep the backup copies on-premises or on external hard drive, making them bulky, as you can backup and store your data on Cloud and restore it back on device as and when required.