Cloud storage is a need of every business considering the growing digital data volume and digital advancements. Cybersecurity Ventures predicts that the world will be storing 200 zettabytes of data by 2025 out of which 50% will be stored in the cloud. So, you can project the growing significance of cloud storage in the future. If you also want to transfer your business data from local storage to cloud online storage, then you will find a bunch of reputed services to pick from, such as Google Drive, Backup Everything, Dropbox Business, Microsoft OneDrive, etc. So, which cloud storage solution you should pick? Like many, if you are confused too, then keep reading this blog to know about the 5-point checklist that can assist you in picking the best cloud storage for business data storage.
5-Pont Checklist to Pick the Best Cloud Storage for Business
There are many cloud storage services available today and most of them seem to serve the job effectively. So, to ease your selection process, follow the below 5-point checklist to shortlist the best cloud storage services:
1. Usability Experience & Accessibility
The very first thing you should look for in any cloud service is a friendly usability experience. The best cloud storage for business is the one that offers a user-friendly and feature-rich interface where from uploading to accessing data all can be done in simple clicks. So, whether the service provides a web portal, mobile app, or dedicated software, it must be easy to use.
Along with usability experience, you should also look for how easily you can access your data from the cloud. Considering the digital advancements of the present era, a cloud storage service should offer both a web portal and mobile app from where you can access data anytime, anywhere. Instant accessibility is important because you would expect the crucial files and folders stored in the cloud to be accessible and recoverable instantly in the situation of any data calamity in the on-premises data centre.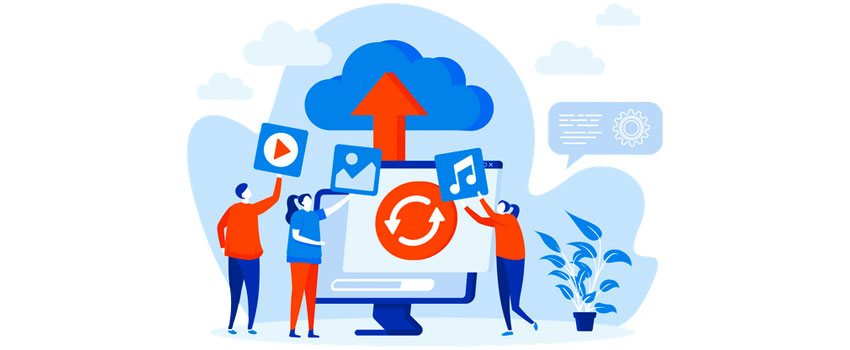 2. Security
How secure is your data in the cloud is one of the most important factors you should check before finalizing any cloud storage service. Since you are storing your data in a third-party backup server, it must ensure top-notch security to avoid data leakage of any kind.
Most cloud services offer data before storing your data in the cloud. So first, you should know what level of encryption they provide, such as AES 128-bit or 256-bit. It is recommended to opt for AES 256-bit encryption, as it becomes a mission impossible for hackers to break through such encryption. In addition, two-factor authentication is also an important security feature to ensure that even if your login credentials are stolen, no one is able to access the data due to the second level of authentication. Moreover, private encryption keys, access management & monitoring, and similar others are added security features that you can expect from the cloud service.
3. Cost-Friendly Plans
Most businesses shift from local storage to cloud storage because of the cost-effective nature of cloud data storage. When you store data in the cloud, you get rid of all local data center expenses, such as purchasing hardware/software, maintaining data centres, hiring staff, etc. However, cloud storage is cost-effectively only if you get a feature-rich experience via cost-friendly plans.
So, if you have shortlisted a few of the best cloud storage for business services, then compare their storage capacity plans with the set of features they are offering. For example, how much storage space you get, how long they retain file versions, do they offer file syncing and sharing support, and similar other checks based on your business needs. Moreover, most of the services offer free trials, so you can even test out their services to further validate their authenticity.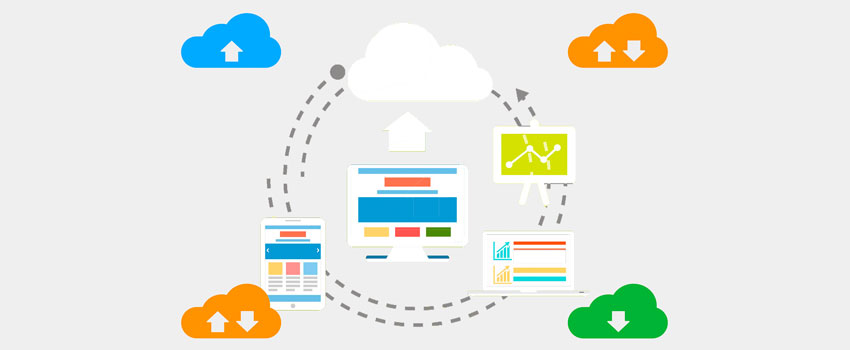 4. Shareability & Collaboration
The culture of remote working is triggered with the COVID-19 pandemic and many businesses are planning to keep remote working operational even post-pandemic. Moreover, globalization has also changed the way businesses interact with vendors and customers. So, if a business opts for cloud storage, then it should also be able to share files and collaborate with others. For example, Office 365 and Google Docs allow team members to collaborate in real-time.
Therefore, a service declared as the best cloud storage for business should not just be easy to use, but it should also assist in sharing files with others online and facilitate collaboration. However, file-sharing or collaboration features can be exempted from the checklist if you are targeting cloud storage just to keep a backup copy of business crucial data. In that case, having terabytes or unlimited storage space can be a priority instead of collaboration and sharing features.
5. Scalability
Your data storage needs will not remain the same all the time. If your business grows, your storage needs will also increase. It is even recommended to subscribe to a low storage capacity plan first to get familiar with the cloud environment and then gradually proceed with bigger storage plans.
So, another quality of the best cloud storage for business is to offer a convenient environment to scale up or down storage plans according to the needs. There should not be any complications or difficulties in unsubscribing or resubscribing any plan. In fact, the whole process should be a convenient click-based solution.
Wrapping Up
Before you start looking up for the best cloud storage for business, it's better you clear what needs you want to fulfil with it. Afterwards, use the above 5-point checklist to shortlist a few best services and then pick the one that best suits your budget and storage needs. You can even try out free trials of the shortlisted services to test out their offering before finalizing the right one.