Data backup is an undeniable necessity of the present digitalized and cyber-concerned era. Just imagine losing your business crucial data due to sudden power outage, hardware/software malfunction, natural disaster, cyber-attack, or any other data loss event. If you haven't backed up data previously, then initial impacts will be severe downtime, disruption of business operations, hefty financial damage, and a serious impact on brand reputation.
Now imagine if you have maintained data backup beforehand. So, as soon as a data calamity hits your business, you can quickly restore business operations with instant data recovery. In short, having an effective data backup strategy in place is a must to ensure long-term business sustainability. In this blog, we will have a closer look at 6 best practices you should follow to have an effective data backup system.
6 Best Data Backup Practices
The way you perform data backups or the backup systems you set up should be according to your business backup needs. However, the following 6 recommended practices can ensure effective data backups no matter the size or type of the business:
1. On-Site & Remote Backup
The data should be backed up in multiple locations to reduce the chances of data loss. If you prefer only on-site backup data storage, then the backed-up data is also vulnerable to all the threats that your original data is currently. For example fire, flood, earthquake, and similar other threats can take away critical information from both the original storage drive and on-site backup drive. Therefore, it is recommended to have both on-site and remote backup.
In fact, you should follow the popular 3-2-1 backup strategy, which implies that you should have at least 3 copies of the data. One copy will be the original data and two copies should be its backup. Among the two copies, the first one you can store on-site, while the second one should be at a remote location.
Previously, setting up a remote backup was struggling for businesses, but now it has become a lot easier with cloud storage technology. There are many cloud backup services available today that offer a secure way to back up data in the cloud without worrying about the backup hardware/software needs. Moreover, cloud backups also ensure instant online data accessibility in case of disaster. Therefore, it is recommended to opt for a reputed cloud backup service for remote backups of your business's crucial data and applications.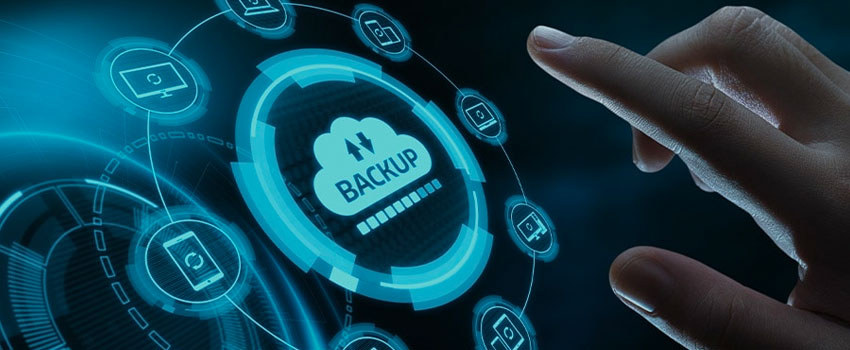 2. Backup Frequency & Automation
Data backup is not a one-time thing, but a continuous activity. You have to schedule backups such that they are conducted regularly and frequently. Most of the backup software services offer three modes of backup, i.e., full backup, incremental backup, and differential backup.
A full backup mode makes a complete backup of all data. An incremental backup mode only performs backups of those data sets that are changed since the last backup. On the other hand, the differential backup mode includes both full and incremental backups. In this mode, a full backup is made first, and then the software only backups the data that has changed since the last full backup. You can select the backup mode that best suits your needs and ensure frequent backups.
3. Automation
Other than setting up regular backups, you also have to make it an automated 24 hours process. Manually backing up data does not make sense in the present era. You should pick a data backup solution that can smartly and automatically back up critical data in the cloud, external hard drive, on-premises backup server, or any other drive you set up for backup. Moreover, the backups should be done in the background so that the day-to-day operations of users are not interrupted with backup processes.
4. Retention Planning
Another important data backup practice is to set how long you want to hold each backup. You cannot keep backup versions forever, as there is a confined backup storage space. Many backup solutions offer different types of retention planning, such as retaining daily and hourly backups only for a week. Similarly, retaining weekly backups only for a month, and monthly backups for a year or some months. Therefore, finalize the retention plan based on your backup and recovery needs.
5. Data Encryption
Considering the growing potential of cyber-attacks and data breaches, ensuring data backup is not enough. Encryption of backup data is also mandatory to add an additional level of protection. Especially when you store data offsite, you should ensure encryption during storage.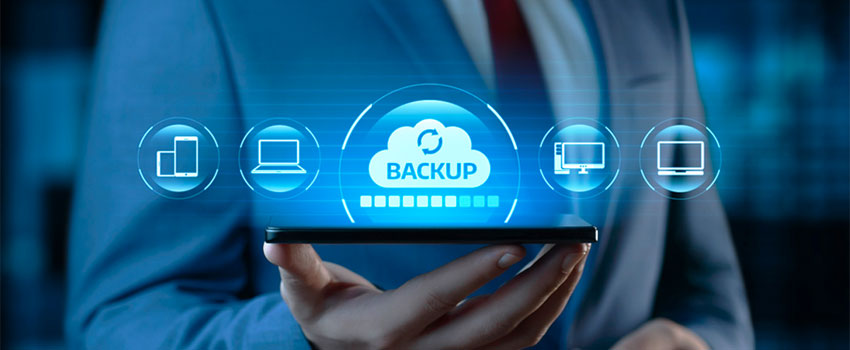 Data encryption for remote backup becomes a lot easier if you opt for cloud backup. Cloud backup services encrypt your data before storing it into their backup servers. Some even offer private encryption keys so that only you can access the encrypted data.
6. Simulate Disaster Recovery
Once you have set up a proper backup data management setup and all the above aspects are fulfilled, then you must simulate disaster recovery. Although you feel that you have a reliable backup system in place, still you never know any loophole you skipped that can ruin your backup investment. Therefore, you must simulate a disaster recovery situation to check how your backup system responds.
The simulation can be of any nature depending on what data threats are most concerning for your business. For example, you can assume a ransomware attack hit your system and all your business data and applications are encrypted and inaccessible. Now you can test out whether you are able to recover on-site backed up data, how quickly you can restore remote backups, what's the downtime, and similar other elements. In short, disaster recovery simulation will let you enhance your data protection measures significantly.
Wrapping Up
We never know when a disaster might hit our business. So, having an effective data backup system in place is mandatory in this digital era. The above six practices around data backup ensure that you not only just make data backup, but you have trustworthy backups that can minimize the downtime and financial cost in any data calamity situation. In a nutshell, practice data backups to grow your business without the fear of data loss of any kind.