Data Recovery and Risks – Data is always at risk no matter how much your business has spent on its security measures. It's true that robust and well-established data security systems mitigate the risk of severe attacks, data breaches, or downtimes, but still, you cannot prevent all cyber-attacks. In addition, hardware or software failures, power outages, disasters, or other calamities also make data at risk. Owing to the importance of data in the business world, having a strong data security infrastructure is a must, but you must also have an effective data recovery plan in place to recover your data in a minimal time after an unpleasant data calamity occurs. 
Usually, there is always a gap between data recovery measures and data risk possibilities, which makes businesses vulnerable to losing important data assets or experiencing long downtimes. In this blog, we will cover up some crucial steps that are needed to mind the gap between data recovery and risk.
Data Recovery Planning
Business operations are driven by proper planning, so the same implies when setting up a data recovery infrastructure. But unfortunately, many businesses have acknowledged the fact that the data or disaster recovery plan they put in place fails to address the situation effectively in the worst-case scenario. The main reason is improper or outdated planning where the present risks are not well addressed. So, what's the right way of data recovery planning?
Data recovery is only possible if you have conducted proper data backup previously. Therefore, the main element in the planning is setting up an effective and continuous data backup framework. There are two common data backup approaches: 
On-Premises or Local Backup: Local backup approach is to back up your data locally on storage media

of your choice, such as

USB drive

,

HDD

,

SSD

,

memory card, NAS, etc. It is best suited for businesses who want to keep data backed up on-premises to have better access control. Since data is stored locally, so the data recovery tool

will be able to provide faster restore time.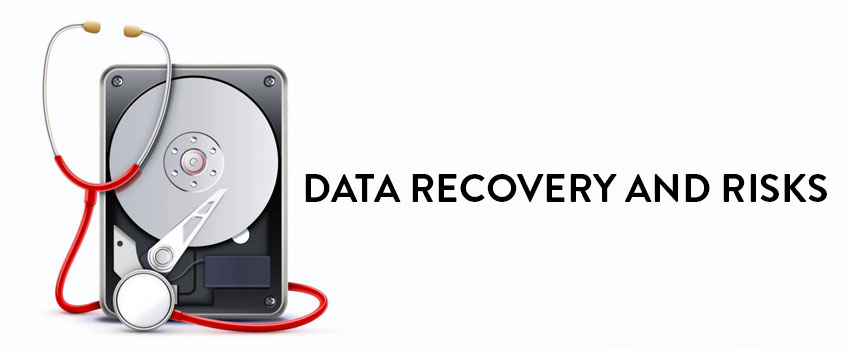 Cloud Backup: As a trending backup strategy, cloud-based backup implies that you back up your business data remotely in the servers of cloud service providers. You just have to purchase the cloud storage space and keep uploading data securely to the cloud. Such services encrypt the data before storing it in their servers, so it adds up data security. There are many other benefits associated with cloud backups, such as instant anywhere data recovery, unlimited storage space, no purchasing of on-premises backup storage devices

, and similar other benefits. 
Both local backup and cloud backup can ensure effective data recovery, but the major drawback with local backup is that it can be of no use if the disaster impacts the whole business premises. This is where cloud backup takes advantage. But the backup strategy you should pick depends on your business operations. 
Not every business needs the same backup strategies. The data backup needs of small businesses are different compared to big enterprises, so their strategies can also be different. Although the recommended practice is to follow the 3-2-1 backup rule. This rule implies that you must have three copies of your data. The first is your primary storage, the second one should be a backup copy stored locally, and the third one is another backup copy but stored at a remote location (cloud backup). With this approach, you are in a better position to recover back the lost data and important deleted files no matter the data calamity. 
In short, data recovery planning gets completed when you have ensured a top-notch data backup framework that guarantees data recovery under tolerable downtime. 
Data Recovery Testing
Once you are done with data recovery planning by setting up a data backup infrastructure with the right data recovery software, it's time to test out your plan. Only testing can validate that the plan and the tool to recover will perform well in most of the data risk scenarios. 
If you have implemented on-premises backup only, then you can test out how it facilitates data recovery when the main data servers or hardware/software are malfunctioning. Similarly, if you have opted for cloud backup, then you can test out how quickly the cloud data recovery services supply back the important files and data. Basically, it's a test of downtime your business will face once a data calamity occurs and how quickly it stands back. An efficient data recovery plan will showcase tolerable downtime with minimal interruption to business operations.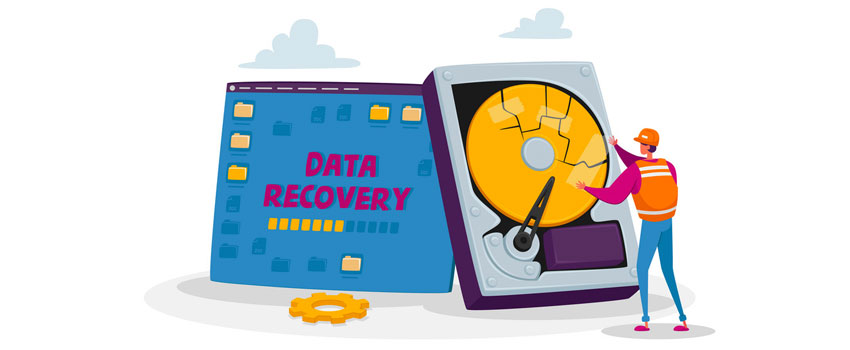 Data Recovery Resources
Data risks do not remain the same all the time. For example, before the COVID-19 pandemic, most of the businesses had no concept of remote working, so they never considered data risks related to it. But now remote working is a potential threat to business data. Employees are connected from home networks that are not secure as workplace networks, so the data access from such networks makes it more at risk. 
Therefore, businesses should always be prepared mentally for new data risks and (more importantly) be prepared with the resources. Resources do not just imply monetary assets, but also the right skilled disaster recovery employees. When a business has the budget and professional data recovery staff, then addressing new data risks and upgrading the data recovery plans become hassle-free. 
Wrapping Up
Data risks are always there and just getting more intense with the growing data volume and its importance. Businesses first have to ensure robust security measures to protect data from all potential data risks. Secondly, they must be well-prepared to face any data calamity with top-notch data recovery infrastructure. This way, whether it's accidentally deleted data, data breaches, or other kinds of data loss, the data recovery plan will recover back the data in minimal time with a high success rate.