Many organizations are on the track of digital transformation and they are actively relying on the cloud for most of their processes. The fact that the cloud presents a prominent cost-reducing factor in IT spending is one of the major reasons behind its rapid growth. Among many benefits of the cloud, the majority of businesses are using online backup services to have a cloud backup and restore infrastructure instead of on-premises local backups.
If an organization sets up an effective cloud backup strategy and finds the right service provider, then cloud backup can become a very valuable aspect of its infrastructure. To further showcase the global demand for cloud backup, this blog presents six trends of cloud backup to watch in 2021.
6 Trends of Cloud Backup in 2021
Cloud backup provides flexibility, scalability, accessibility, and cost-effectiveness that organizations need in present times. Therefore, there is no second thought acknowledging the fact that cloud backup is the present and future of the data world. Since its popularity is growing every year, here are the six trends of cloud backup to watch in 2021:
1. Budget for Disaster Recovery
With every passing year, organizations are becoming more concerned about disaster recovery and allocating significant resources for it. The main reason behind more budget allocation is the growing importance of data. A single organization collects an unprecedented amount of data that include both sensitive and less important data. Besides that, the practice of data analytics and data-driven decisions has further triggered the importance of data. In such an environment, no organization wants to lose data due to accidental deletion, hardware/software malfunction, cyber-attack, or natural disaster. Therefore, disaster recovery measures are growing along with cloud backup services demand.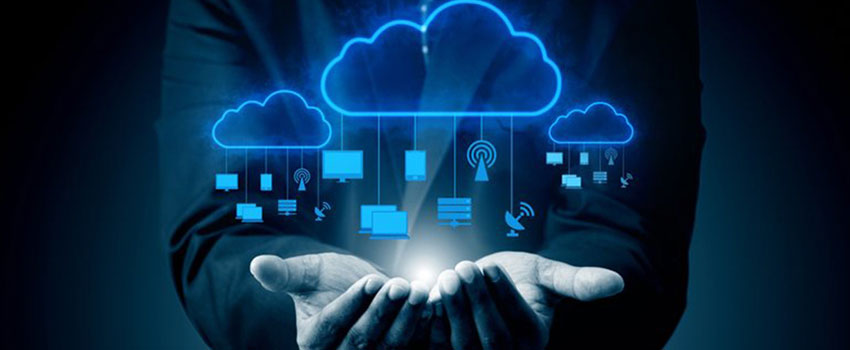 2. Multiple Backups
The present times demand more than just one backup measure to be able to restore data no matter the situation. This is getting witnessed in the business world as more and more organizations are opting for multiple backups. Therefore, organizations conducting multiple backups is a trend to watch in 2021. While picking backup services, organizations are also seen opting for less known vendors instead of large cloud vendors to further enhance their backup protection.
3. Multi-Cloud Environments
Just like the trend towards multiple backups, businesses are seen opting for multiple-cloud environments, such as private, on-premises, public, or hybrid. The increasingly growing trend of multi-cloud environments is mainly due to their disaster recovery benefits. With a multi-cloud environment, businesses are in a better position to deploy cloud resources effectively and have better data rescue and sync service.
4. Data Center Decline
Data centers are declining at a shocking rate. It is true considering the fact that why would startups and small businesses opt for data centers when they can use cloud services to meet their files and folders storage and backup demands. There are proven cases of SMEs where they are operating successfully by relying completely on cloud resources. This does not mean that data centers would disappear completely in the near future because they are still helpful in specific cases. In fact, large enterprises will opt for both data center and cloud backups to have multiple backups. But the decline in data centers is a noticeable trend in 2021.
5. Rise of Ransomware
A ransomware attack is a nightmare for businesses and it is just getting stronger every year. Millions of businesses get hit with ransomware every year and this number is not going to slow down anytime soon. Such high growth of ransomware attacks is related to the rapid digitalization and unsecure internet connection environment and local storage, such as local drives, external hard drives, etc.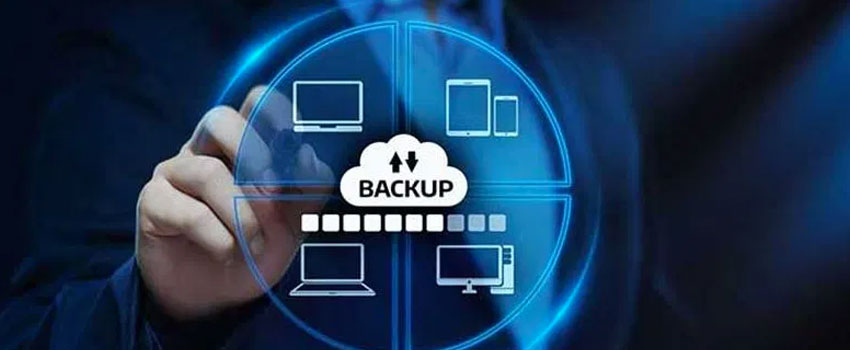 There are multiple ways for ransomware to attack a victim's computers or mobile devices. Besides that, the COVID-19 pandemic has already provided a gateway for attackers to make remote working employees easy victims. In short, 2021 will also experience some worse ransomware attacks. So, organizations that are opting for cloud backups also have to enhance their measures towards ransomware protection, especially during the initial backup stage.
6. More Feature-Rich and Encrypted Services
When businesses are eagerly opting for digital transformation and cloud computing, the number of cloud backup services is also increasing. Today, there are dozens of cloud backup service providers available in the market. This includes plenty of reputed names, such as Carbonite Safe, Backblaze, and Backup Everything, while there are also plenty of newcomers. Everyone is getting the attention of businesses because the demand for cloud backup is growing exponentially, but still, the competition among cloud services is increasing.
In such a competitive environment, you will witness that more feature-rich, advanced, and secure services taking lead. The services, such as intelligent file sync support, rapid uploads with no file size restriction, longer deleted files protection, more secure encryption key practice, user-friendly mobile app, and similar others are going to get better, advanced, and efficient with every year to come. Thereby, 2021 will experience many new features upgrade in existing cloud backup services, while newcomers will showcase some out-of-the-box features in the market.
Wrapping Up
The Cloud backup market is here to last decades and just going to get bigger with every passing year. The COVID-19 pandemic and the present digital transformation targets have showcased the importance of cloud platforms in the business world. With cloud backup, organizations feel more secure and enjoy top-notch benefits, such as unlimited number of backups, unlimited storage space, cost-effectiveness, file versions, file sharing, and similar other services. In a nutshell, cloud backup is a trending data storage environment and its future is bright and more advanced.