Small and Medium Businesses – Cloud storage solutions have embraced unprecedented growth over a couple of years. Name any sector or business domain and you'll find cloud based storage providing its multipurpose services. There is a myth that cloud storage service is a costly venture and only big corporate units can afford such luxury. Well, if you are also one of them then stay connected and let this blog burst this myth.
Though small business and medium business enterprises face many monetary and operational limitations, but to the surprise of most, the use of cloud-based stored files is very much evident there. According to different market studies, the post-2011 time has seen appreciable growth in the employment of cloud storage services in SMBs (small and medium businesses). According to the statistics, nearly about 52% of small and medium businesses are sharing files using cloud storage. If such a large number of businesses are using these services, then indeed there exists a sheer application of cloud storage. There are plenty of vendors in the market offering cloud storage solutions for business users, such as Google Drive, OneDrive, DropBox Business, and many others. Keeping in view the accessibility requirements, they offer both desktop apps and mobile apps.
So, all these indicators point towards the direction which says that; Yes! small and medium businesses do use real time cloud storage. The application is so diverse that most SMBs have made cloud storage an essential aspect of their business plan. Furthermore, the aspect of cloud storage being the storage as a service also make it favorable for the SMBs to use it and remain productive as well as competitive.
Factors contributing to the use of Cloud Storage in SMBs
To get better insight, there is a need to look at the factors that are contributing to the cause of cloud storage's application in the SMBs. Following are some of those contributing key points:
Data Security
Data security is one of the most sought factors while choosing the appropriate storage medium. But the reason SMBs are using it lies in the multilayered security of cloud storage. Furthermore, the use of encryption technology also makes it extremely secure for SMBs to trust cloud storage. With the data encryption, the file uploaded is encrypted prior to saving it on the cloud storage server. Whenever saved data is needed, a decryption key is used to decrypt the data. With this technology, no one except the one with access rights knows that what is being saved to the cloud storage. Such security makes it extremely viable for SMBs to choose cloud storage over traditional data storage mediums.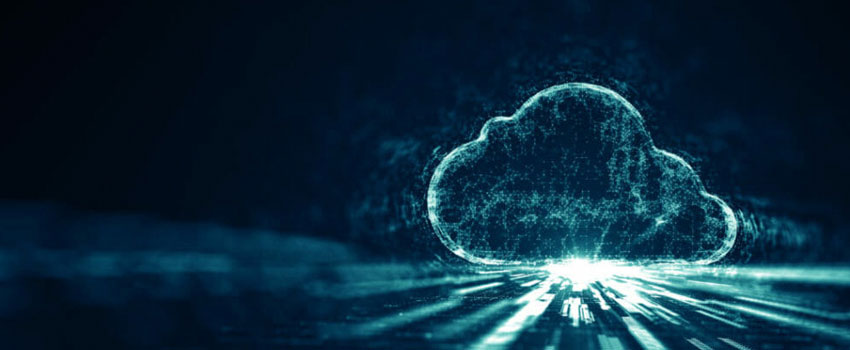 Affordability
Affordability is one of the most compelling reasons for SMBs to opt for cloud storage services. Generally, cloud services are extremely affordable, as instead of buying outright, subscribers pay for the cloud resources they are using. This pay-as-you-use policy attracts small and medium businesses and thus relieves them from bearing the extra cost. Furthermore, price is based on flexible pricing plans, keeping in view the storage requirement. For whatever storage scale a subscription is purchased, it will still be affordable compared to investing in hardware and management of on-premises storage mechanisms. Managing on-site storage is quite troublesome as well as a costly venture. First of all, investment in hardware will need to be incurred and then the salaries of the team managing it add on to the cost. Typically, the price plan starts from a few bucks to hundreds of dollars, depending on the subscribed storage plan.
Data Backup and Recovery
It is hard to predict any natural or technical disaster but all we can do is to be ready with a contingency plan. Around the clock and efficient data backup and recovery mechanism is one of the key factors why SMBs prefer cloud storage. To ensure that subscribers always remain connected with their vulnerable data, cloud services generate automatic backups at regular intervals. However, given the situational demands, subscribers can also modify these intervals. These automatic backups are what provide contingent disaster recovery solutions. The automatic backups keep on backing up files in the background and all this without causing any interruption to normal operations of the system. In case of data loss for whatsoever reasons, data recovery instances are called and the lost data starts to recover.
Flexibility
Nothing in the business world is final. Things change over the period of time and such changes demand policy amendments and adapting to the changes. The same is true in the case of storage. For example, if 100 GB is enough for now, then there is no guarantee that it will remain sufficient for the next 2 years or even the next 6 months. Storage needs are dependent entirely on business prospects or data volume. Similarly, the storage needs of businesses may also change over time. To mitigate this challenge, cloud storage comes up with flexibility as the answer. Depending on the needs, cloud storage can be scaled up or down. Unlike on-premises storage mediums, SMBs won't have to invest time and money in researching for the best data storage device and then stacking it to the existing network. In this case, there is a chance that the existing network could not bear this addition, and the user may have to buy a new storage network. On the contrary, in the case of cloud storage, nothing except the request to cloud storage providers to scale up or down the existing cloud subscription is required.

Automatic Updates
In the digital domain, constant software updates are considered a prerequisite for seamless operations. In the case of cloud storage, SMBs won't have to worry about the software update or any bugs. Here, it is the responsibility of the cloud service provider to manage system maintenance and software updates so that subscribers would have the latest, flawless, and up-to-date cloud storage services.
Final Note
There is hardly any denial in admitting the efficacy of cloud storage for every walk of life. Even if someone is running an SMB or a big corporate entity, cloud storage customized and relative efficacies are there for each of these sectors. The above-mentioned factors are comprehensive enough to justify the use of cloud storage in small and medium businesses. Small and medium enterprises are mostly in the phase of evolution and are quite short on capital expenses. Therefore, cloud storage complements their storage preferences from the operation as well as a financial perspective. Given the nature of factors, it can be said confidently that; Yes! small and medium businesses do use cloud storage.