Real Time Backup– Data backup and recovery are two essential elements for businesses in today's data world, as our various storage and network drives are prone to data loss due to any human error, ransomware, natural disaster, physical damage, etc. So, having a disaster recovery plan in the form of a complete backup program is an essential aspect when operating a business.
There are different backup and restore methods available to protect the data. Traditional backup methods include storing data in local storage devices such as CDs, external hard drives, network-attached devices (NAS), private servers, etc. These methods are being used for years but as they are physical devices, so the probability of failure is quite high. It doesn't mean that these methods are getting obsolete, instead, businesses are preferring to adopt 3-2-1 backup rule. According to this rule, 3 copies of data must be made and out of these 3 copies, 2 copies should be stored in any onsite physical storage medium such as private servers, CDs, or external hard drives, while the third copy should be stored offsite. For the offsite storage, cloud backup is the most convenient and technological advanced solution. Cloud backup can provide the highest flexibility, sustainability, quality control and disaster recovery at very low subscription prices. Using cloud backup, user can back up whole databases, system image file and other relevant data by uploading the data in the servers of cloud backup service provider. The service provider will then assure the security and protection of the data and allows the user to access or restore data anytime, anywhere.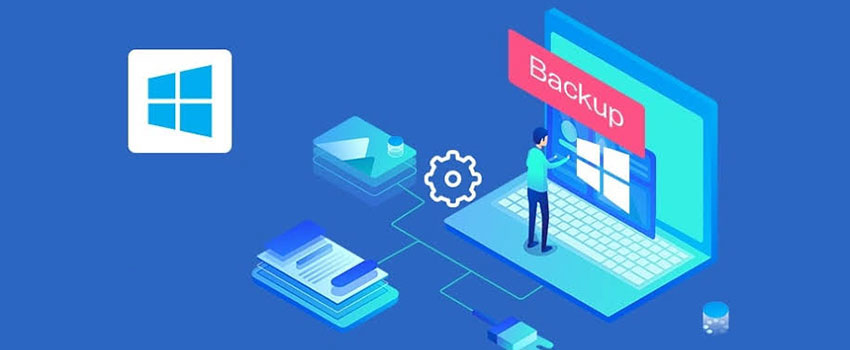 Real Time Backup
Continuous data protection (CDP) also known as real time backup refers to the process where all data is secured by automatically saving a copy of every change made to that data. In this way, real time backup software provides a continuous backup of the data and system files so that the latest version of the data is always backed up and can be restored at any point in time back to the system. Some CDP products also provide the facility to replicate the data in two different locations, such as one can be an on-site storage medium, while the second one can be any off-site location for the disaster recovery purpose. To create a real time backup in Windows, you have to select the right real time backup solution which meets your requirements.
Windows Backup and Restore Tool
For the convenience of the users, Windows provide a built-in tool for the purpose of data backup. This tool will create a copy of all the data in the PC, which includes system files and settings, apps, files and data stored in the primary drive and other hard disk drives. In simple words, the tool creates the backup images of your entire Windows data. It also allows you to schedule the backups on a daily, weekly or monthly basis at your own specified time intervals. It is always preferred to have daily backups because you never know when your system malfunction and you lose the data.
If your system stops operating, files get corrupted, or an error prevents a successful boot, then you can restore either the entire system or individual files from the backup you made of your system.
Other than performing a complete backup of drives, Windows also provides the feature of Back up using File History. This feature allows you to back up the files to another drive within your OS and restore those file backup when they are lost, deleted or corrupted in the original drive. Windows also allows creating system backups where you can create a system image so that you can replicate it in other external mediums for the purpose of disaster recovery.
Third-party Solutions for Real-time Backup in Windows PC
Not just Windows is providing tools for the real time back-up of system files and data, different third-party backup applications are available to perform efficient real time back-ups.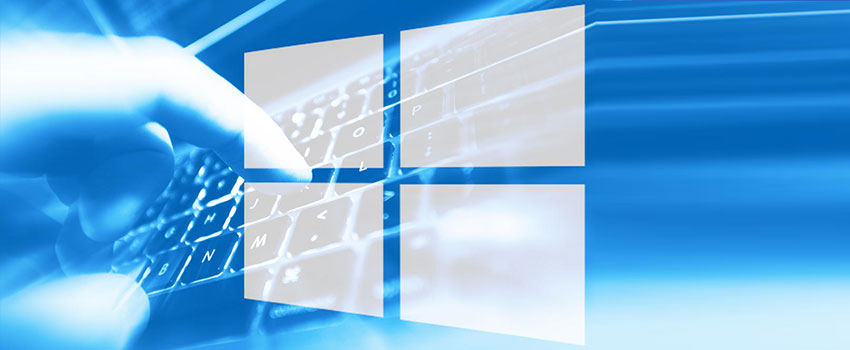 AOMEI Backupper
AOMEI Backupper is a highly rated backup tool for Windows OS. It provides the feature of "File Sync" that backups the system files, apps and all kinds of data in real-time. All of the backup data can be stored in the same system local drives, external hard drives, or network-attached storage (NAS) without producing any interrupts in your system or asking for any reboot. After complete backup for the first time, the tool will keep track of the new changes and will update the backup up files accordingly. Besides that, if you don't want the continuous background operation of the tool, you can schedule the backups as per your convenience, such as you can have daily, weekly or monthly backups.
EaseUS Todo Backup
EaseUS Todo Backup is an award-winning free backup software for disk imaging. It is compatible with all versions of Windows. The tool is very user friendly and has a market size of 20 million users. The main features of the tool include complete system backup, individual files and folders backup, partition/disk backup using block-level disk imaging technology and fast data restoring within minutes. It supports full, incremental and differential backups, and backups can be scheduled as per the user-specified time frame. The backup data can be stored in the same local drives or external storage mediums for disaster recovery.
Acronis True Image
Acronis True Image is a highly reliable and effective backup solution that provides the option of non-stop backup of entire personal and business PC data. The tool provides full image backup, active disk cloning, scheduled backups, etc. Not only the tool creates backup and stores in local or physical storage mediums, but it also provides cloud backup of the data with end-to-end encryption. By storing files in the cloud, you can restore the data anytime, anywhere on any device. Acronis True Image has proven anti-malware technology that uses AI to protect the data, apps and system files from any ransomware attack.