While storing vulnerable documents and files on the cloud storage is indeed a wise decision, but for most, it comes at the cost of security compromise. You may be wondering that if there exist such security concerns, then why cloud storage is becoming so mainstream? Well! In actual, the scope of this question is quite relative in nature. For some users, conventional cloud storage options work fine, but there exist multiple glitches for some. Not only just sophisticated people raise such suspicions, but there are also a lot of small businesses and big corporate units that may fall short in conventional cloud storage systems. So, what to do if they hold such suspicions? Should they be barred from taking the benefits of cloud storage?
For such questions, personal cloud storage comes as an answer. With the personal cloud storage, the user will be in full control of their cloud network and so does the data. Depending on the infrastructure, users can build mobile apps for Android and iOS as well as desktop client based cloud storage. Now the question arises that how can such a system be built? How can a cloud server be built which will be equally compatible with Windows, Mac, and Linux? Keep scrolling down and you'll end up fetching your quest.
Setting up a Cloud Storage
Given the personalized nature of the personal cloud storage, it won't be wrong to call it DIY cloud storage. Following is the intro to the two methods that can help you share files, get into selective sync, and build a web hosted personal cloud storage service:
Using a NAS Device
Setting up a personal cloud system is quite simple with the help of Network Attached Storage (NAS) devices. These devices are designed to offer network-based storage. In a nutshell, NAS devices facilitate users to share data between several computers over a network.
The first step involves the choice of a relevant NAS device. Many vendors are dealing with the selling of NAS devices. Depending on the storage requirements, you may opt for a 2-bay NAS device or 4-bay NAS device. In simple words, a 4-bay NAS device gives more storage options to access your files as compared to a 2-bay device, as more hard drives can be stacked up.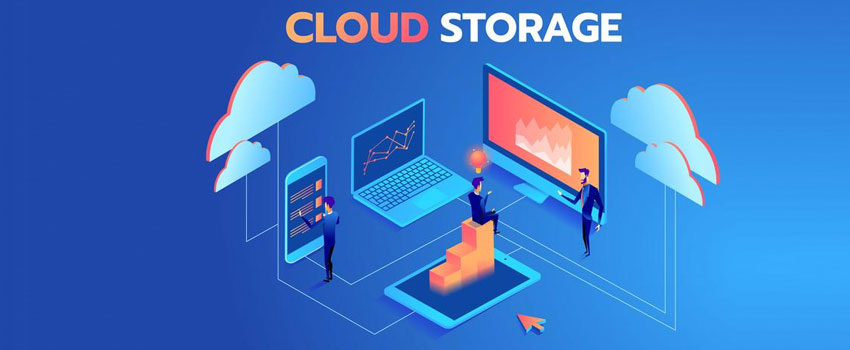 Once done with this, connect the hard drive with the NAS device. You simply need to stack up the external hard drive with the NAS device. It must be remembered that most NAS devices do not come up with built-in hard drives, so you might need to buy them separately. Depending on the storage requirement, consider stacking a 2TB to 6TB hard drive. It is recommended to buy two hard drives so that redundancy can be embedded in the cloud system.
After this, you can go through the file explorer to see if NAS is being shown as a networked drive. However, depending on the service provider, there can also be other ways to access the NAS device such as via a mobile app that works or a web interface.
Now proceed towards the system settings. To do so, define the RAID (Redundant Array of Independent Disks) level. There are three commonly used RAID levels. The RAID 0 allows users to use maximum storage space but does not offer much of redundancy, in case one of the HDD gets malfunctioned. On the other hand, RAID 1 allows user to mirror their hard drives. This provides a greater degree of redundancy in case one of the HDD gets failed as another hard drive would have a copy of the malfunctioned drive. In addition to this, there is a RAID 5 which is recommended to be used in case of three or more hard drives. RAID 5 offers dual functionality, i.e., it offers data storage as well as parity information for enhanced data protection. After this, define the directories of which you want to prepare a backup. You may also create new folders and copy files for later access.
In addition to this, there is another way to set up a NAS on your existing computer hardware. There is an open source NAS software package, known as FreeNAS, which configures the user's existing storage hardware as a NAS device.
Setting up Hard Drive with a Router
This method is a sort of budgeted cloud storage and is often useful for those who don't want to spend a hefty amount on buying NAS devices and external hard drives. The performance of this kind of cloud storage is entirely dependent on the router's capability and allows you to configure just one storage device. For such configurations, make sure that you are using the latest router that offers USB connectivity.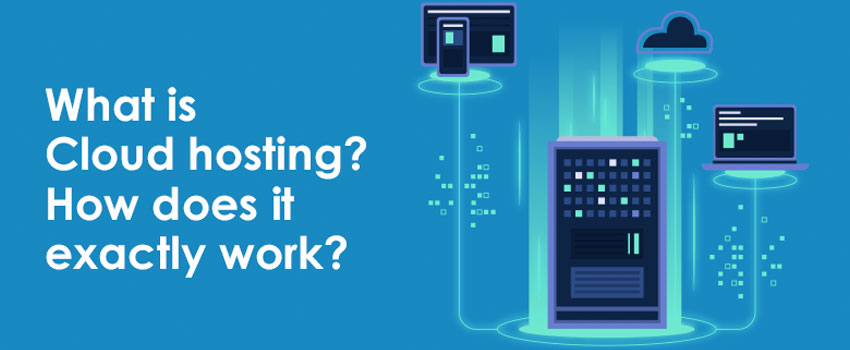 Once done with all of these checks, plug in the external hard drive with the router. After this, log-in to your router's web portal. Furthermore, you also need to acquire a static IP address from your service provider. This is to make sure that the IP address does not change every time the router gets restarted. Now, assign a unique IP address to the connected hard drive while remaining within the range of subnet mask. Just save settings and enjoy using customized yet low-cost cloud storage.
Final Note
While conventional cloud storage solutions are just as easy to use as paying a subscription fee, personal cloud systems can be very troublesome. In conventional cloud systems, there is no need to get in the hassle of first exploring for relevant and cost-effective storage devices and then configuring it. This hassle gets further increased when a user is not technically sound. However, saving recurring monthly payments and not relying on the third parties pertaining to data security, are the only two advantages of getting into such hassle. Nevertheless, they cannot compete with the level of flexibility, security, and features as provided by the cloud service providers. Even a non-technical person can enjoy cloud storage by subscribing to public cloud networks. Just sit, pay the fee, and enjoy cloud storage without even leaving your workstation.