For a couple of years, cloud storage service has emerged as the most flexible and reliable source of data storage. It's remote access feature and the feasibility to scale up or down as per requirements make it quite relevant for data backup needs too. It has been noted that small businesses and big corporate companies are now diverting towards cloud storage services. Two basic needs are responsible for the rapid popularity of cloud storage. First of all, while opting for cloud storage services, business users do not need to bother the onsite physical storage space. This leverages them to use this vacant space for a long-aspired meeting room or the new executive office. Secondly, offsite data centers like cloud storage let them save a lot of bucks because they do not need to invest in costly storage hardware for meeting their storage needs. Furthermore, the nonexistence of onsite storage medium bars them from the need to have dedicated operation and maintenance staff.
Sound exciting? Indeed, it is. But what most exciting is that; such trends are creating more space for cloud storage businesses. In the time when more and more companies are looking for sharing files, edit files, and file sync over the cloud, there is a chance for you to establish your own cloud storage business. If things roll out to be good enough, then just wait to see which edition of Forbes will feature you. Don't know how to start a cloud storage business while keeping data secure? Just spare ten minutes of your precious life and scroll down to know what do you need to start a cloud storage business.
Steps to Start a Cloud Storage Business
For anyone looking forward to starting a real time cloud storage business, the following are few of the important steps that need to be known:
Hardware
Now you may be wondering what is the need for hardware if one is seeking to start a cloud business? Well! It bars the hardware requirement from the customer's point of view but from the service provider's perspective, it is very important. Since the whole of cloud storage's credibility, reliability, and quality is dependent on the right hardware, it is very important to choose the best one. Foremostly, the server is extremely important. It should have features including such quality and condition that it may continue to work for a longer duration of time along with meeting the business requirements. However, if you are short on budget, then you may go for a refurbished server. The same instructions go for other hardware, such as storage devices, networking equipment, wires, storage racks, and other related items.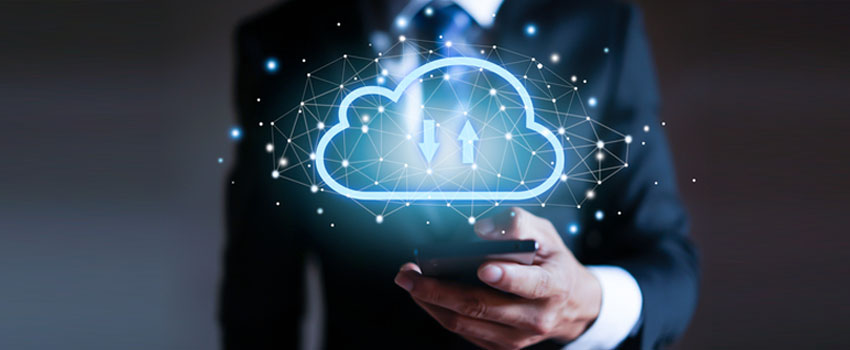 If either of the solutions does not suit you, then renting out reasonable hardware can also be tried as an alternate option. There are plenty of vendors who can rent out relevant hardware on easy terms. In this way, very little investment will be made on the hardware procurement. Once cash flow begins to rise, you can purchase the new hardware.
Software
To start the cloud storage business, it is very important to have the control panel from where a service provider can manage clients. Furthermore, such control panels are also necessary to let service providers control and create user's virtual machines. All this can be facilitated with the possession of relevant software. Now you may be getting confused with the term virtual machine. A virtual machine is nothing but a virtual computer that resides on the concerned cloud. Customers can choose the relevant virtual machine as per their system's configuration and operating system. The choice for the required number of virtual machines depends on the type of server and the supported processor.
It is good to develop customized and personalized software. However, since you are new to this business and you may be short on cash, so it is not advisable to invest a lot in software development infrastructure and manpower. Therefore, procuring a ready-made control panel is recommended.
A Competitive Business Plan
A business plan is imperative for reaching out to potential customers and capture a substantial market share. However, in such a high pace domain of cloud storage, business growth is dependent on the competitiveness of the business plan. For this, it recommended studying your competitors and the services they are offering. Identify the glitches and see how you can remove these glitches in your services. It is also recommended to write down the guidelines and set of instructions that are going to be followed and implemented during business operations. Such guidelines and set of instructions should also be made, keeping in view any foreseeable contingency. This will let you save time and resources in case harsh circumstances erupt or change in a business plan is required.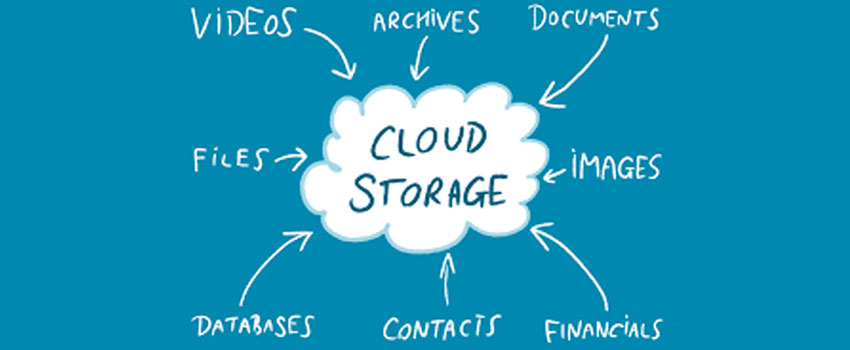 Physical Space
It may seem quite absurd to think of physical space as the prerequisite of starting a cloud storage business. But from the business point of view, possession of physical space is very important for business continuity as well as growth. In reality, if you acquire a physical space, then it is highly likely that potential clients will take you seriously. It is so because physical space validates authenticity and gives the customer confidence that service provider is not a fraud and they can reach them out physically when required. Furthermore, it will also help you in case you think of hiring support staff in case of business expansion.
Final Note
People have misconceptions that in the time when Google Drive, Microsoft OneDrive for business, Dropbox Business, Apple iCloud, and Office Suite is dominating the cloud storage world, a newcomer does not have a decent chance. Well! It is not true because newcomers are always welcomed if their services are rightful and doing justice with the price. Once you have everything set in place, an ideal way is to provide a free cloud storage facility to customers for a limited time like 30-day free trial. This way, they can experience the services you are offering them, and once they get satisfied, they will definitely subscribe to your services.