Company Backup Server – Since the inception of the internet, data is experiencing exponential growth. With this growth, there are certain factors which must be considered. Amongst these factors, data security is the most crucial one. Because in an environment where both commercial and personal data is being shared, how can its security be compromised?
Cyber-attacks are the bitter reality of this digital world. But its impact can be curtailed with the help of counter-attack strategies. Amongst these counter-attack strategies, data backup is the most secure and less hassled one.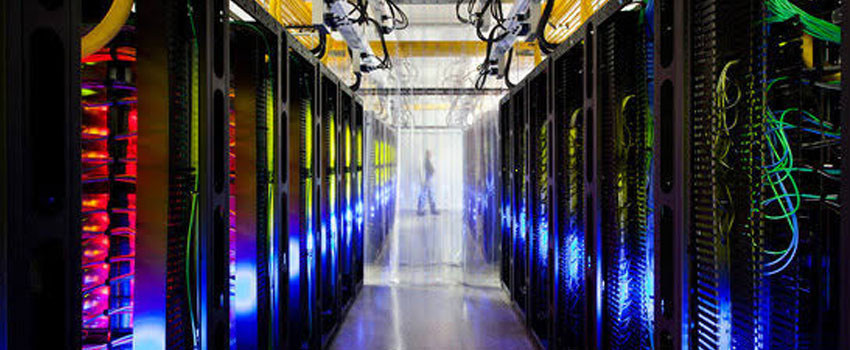 Servers are the digital brain of any networking system. They handle and decide the digital route of data. On account of such premiership, servers reserve the right to get more protection.
Importance and Role of the Company Server
In this digital age, an online presence is counted as an essential feature for any business continuity. The sole purpose of such a presence is to maximize customer reach. Website is the easiest way to reach out to potential customers. But hosting them on a shared server is quite unreliable as there will be a number of risks associated with this. For instance, if the host server is down, then your website will also get down. If the host server is running slow, then your website will also run slow. These are the things which neither you nor your customers want to experience.
This is the reason it is always recommended for the companies including small businesses to have their own servers. With this not only they can host their website much easier, but can also lay down their own local area network (LAN).
Such business servers have more processing speed and much larger dedicated storage devices. In this way, it is a lot easier for them to manage and exploit their business data. The company will have its own server and they will not be sharing it with anyone. You will have more security for your network as well as for your critical data.
Following are some of the advantages of having a dedicated and personalized company server:
Negligible chances for the network or website to get slow or down.
More server reliability.
The company can enjoy the perk of having their own bandwidth and storage.
Increased server security.
Greater scalability options, in case of growth.
More control over the technical management of the network.
How Important is to have a Company Backup Server?
Suppose a situation where everything is running smoothly on your company server. Your business is enjoying secure data sharing and more convenient connectivity to the client. But it will take only one unfortunate incident to turn your satisfaction into despair.
This unfortunate incident can be anything like the malfunctioning of processor or cyber-attack on your network. Severe weather conditions or natural calamity also have the potential to destroy your server.
However, impacts of such unfortunate incidents can be made negligible with the help of secure and reliable backup plan. So, in case your parent server gets destroyed or down due to some reason, you may not experience data loss.

Solutions for Company Backup Server
Reparations of the ransomware attack or data loss can be compensated by having a sound backup solution. There are many ways to backup for business server. But following are some of the reputed and reliable ways to backup your company server:
Backup to an External Storage Device
Backing up your servers through some external storage device is the cheapest and basic way. You just need to plug in some additional storage mediums such as an external hard drive. You will also need to have backup software to aid the backup process. Then there is a need to set a backup schedule, you may either select "backup once" or specify a backup schedule.
The backup process can be automated by specifying the backup schedule. In this way, any modifications will be recorded and saved. Hence, in case of restoration, you can have your server backed up to the most recent establishment.
Backup using NAS Devices
Network Attached Storage (NAS) is a storage which can be accessed across the network rather than being physically attached to the system. Effective backup plans can be formulated by appending high capacity NAS devices to your business servers.
It is an immensely popular backup solution amongst the companies which want to escape the handling hassle of extra storage devices. A single NAS device is enough to establish a backup server for the whole of the network. With these devices, data sharing protocols have been eased a lot. NAS devices have employed rich sharing technologies such as FTP and SFTP to streamline the backup process for their clients.
Backup over the Internet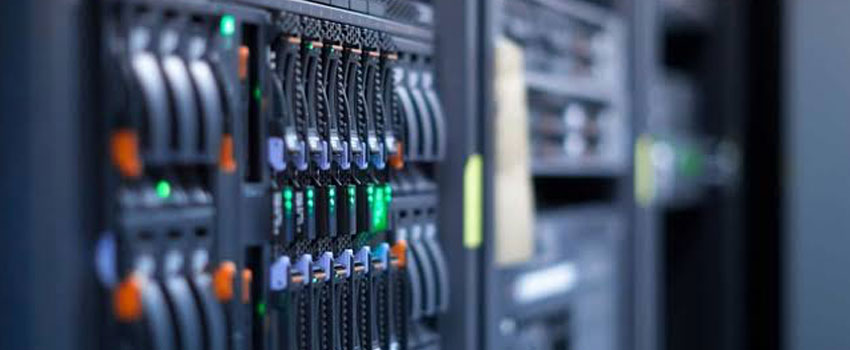 It is possible to get your company server backed up over the internet mostly in the form of cloud storage. There will be some cost attached to it. But on the comparison, you will find that this cost is much less than what you will incur if you host an in-house backup server.
Online backup services will run in the background and will automatically fetch data from your server. This data will then be stored to their own web servers. Upon restoration, the process can be little time consuming depending on the amount of data you back up.
There are various vendors who are offering cloud backup services for the backup of commercial servers. Some of the best providers today are Backup Everything, Carbonite, MozyHome, SOS Online Backup, IDrive and Acronis.
It must be noted that whatever backup solution you choose for your company server, it is always recommended to automate it. For data protection, there is no need to go after popular choices. Instead, you must check what suits you. It is highly possible that what is better for most, isn't better for you. The final decision completely depends on your company requirements and budget you want to set for the protection of your data.