Cyber-attacks are indeed increasing and cybercriminals are practising advanced tactics to breach through security defences, but we cannot deny our growing mandatory needs for digital transformation in our business operations. For example, data analytics have become a key factor in decision-making and service planning. Therefore, the best way to protect your business data from cyber-attacks and still enjoy the perks of online storage is to opt for a secure online storage service. In this blog, we are presenting the 5 best secure online storage services in UK. Let's jump right to it!
5 Best Secure Online Storage Services in the UK
A secure online storage service is the one that keeps your data encrypted, its data centre protected, and its system up-to-date with advanced cybersecurity measures. In this perspective, here are the 5 recommended best secure online storage services in the UK:
1. Backup Everything
When it comes to the fastest-growing cloud backup providers in the UK, Backup Everything stands strong. Backup Everything is fulfilling the cloud storage and backup needs of businesses along with ensuring the top-notch cybersecurity measures crucial in the present cyber-concerned era. Its Cloud Protect365 service includes backup, sync, share, cybersecurity, and disaster recovery all in one place.
Backup Everything can be set to backup data into the cloud automatically as per set schedules. All the data is AES 256-bit encrypted. It allows you to pick the geolocation where you want to store the data, such as the UK, USA, EU, or Asia. Under its cybersecurity measures, you get deployment of WAF Shield, antimalware protection and alerts, remote antivirus scans, URL filtering, key files protection via HSM, and many more. In short, it is one complete secure online storage solution that you can trust.
You can access the offerings of Backup Everything with its 30 days free trial plan.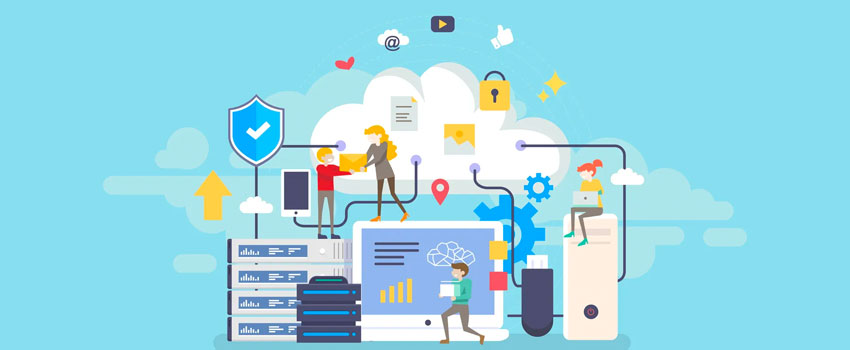 2. pCloud
pCloud is an intuitive, simple, and secure cloud storage provider that lets you easily store files in the cloud and access your files from its web browser portal, software, or mobile app. It also lets you conveniently share and collaborate with others on every file.
The highlighting feature of pCloud is its "pCloud Crypto" feature that lets you save the most sensitive files into an unbreakable encrypted folder. With its client-side encryption functionality and zero-knowledge privacy, only the user holding the Crypto Pass (encryption password) can access the data stored in the encrypted folder. Even the pCloud is incapable to view user files. Moreover, pCloud even set a price tag of $100,000 for the participants from top universities to break through the encryption folder, but none of them succeeded. So, the best approach will be to store your less sensitive data into pCloud non-encrypted folder and store sensitive ones into pCloud Crypto.
You can test out the pCloud offering with 10GB of free storage once you create an account. For pCloud Crypto, you only get 14 days free trial.
3. IDrive
IDrive is another comprehensive cloud backup and storage service that offers tons of features to make cloud storage a worthy experience. With IDrive, you can use a single account to backup data from unlimited PCs, Macs, mobile devices, external hard drives, etc. It can even be used to perform file-level or sector-level backup of entire computer or backup servers and databases. The files and folders are synced with all the IDrive-connected devices in real-time so that data remains accessible all the time. In addition, it also offers file version retaining capabilities by holding up to 30 previous file versions of all the stored files.
IDrive offers military-grade AES 256-bit encryption to all the uploaded files and folders using a user-defined key so that only users can access the data. Moreover, the user-defined key is also not stored in the server, so it ensures top-notch security and privacy.
Before subscribing to its paid plan, you can try out IDrive services for 30 days under its enterprise free trial with 1TB of storage space.
4. OneDrive
OneDrive is a cloud storage solution offered by Microsoft that offers all the features that a user needs to store, access, share, and restore files or folders anytime, anywhere. All the data that you store in OneDrive is AES 256-bit encrypted and is FIPS 140-2 compliant. Moreover, the communication with OneDrive for business users uses SSL/TLS connections where all SSL connections are based on 2048-bit keys.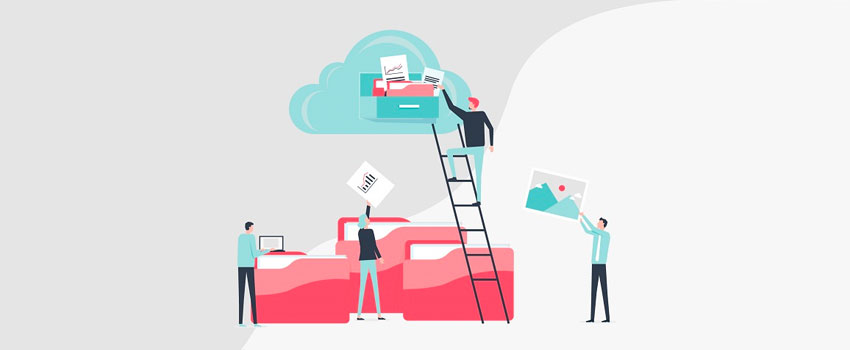 Just like IDrive, OneDrive also provides an encrypted folder option within an account known as "Personal Vault". Personal Vault is a highly-encrypted folder meant to store highly sensitive data. You can even set up multi-factor authentication with it (fingerprint, SMS or email pin, face verification, etc.) to further protect the folder. However, the only issue is that the Personal Vault feature is accessible with only home or personal plan programs not with business plans.
You can get 1TB of OneDrive storage if you subscribe to Microsoft / Office 365, or you can first try out OneDrive with its 1-month free trial.
5. Dropbox
Dropbox is another well-reputed name in the market that offers a user-friendly and intuitive way to store, share, and collaborate in the cloud. It lets you easily access and sync your uploaded file on multiple devices. Some of the key features include 180 days version history and file recovery, advanced sharing permissions with expiring sharing links capabilities, admin console, sync data from third-party apps (photos from Google Photos to Dropbox), and similar others.
When it comes to data security, Dropbox offers multiple layer protection, which includes secure transfer of data, up-to-date standards of data encryption, encrypted block storage, and application-level controls. All the uploaded files are separated into discrete separately encrypted blocks. It also ensures delta sync, which implies only those blocks that are recently modified get synced.
You can access Dropbox Business with full access for free for 30 days.
Wrapping Up
Online storage eases data management and brings many other benefits for businesses. Moreover, with the growing remote working culture, online storage and file sharing capabilities can enhance the productivity of employees. The above-listed 5 cloud services are our recommended secure online storage services in the UK. You can pick any one of them based on your business needs or even try their trial or free cloud storage plans to test out their services before making the final decision.