Cloud Backup Services: Most of our valuable information is stored on digital devices today. Vulnerable to a number of external events, data loss is not an uncommon scenario. Your computer could suffer damage to its hard drive or even user error could also easily cause data loss. Running all of the scenarios that can arise is not an easy thing to do. This is because anything can happen.
Considering the endless possibilities associated with data loss, it's important to have a contingency plan. Having such a plan to protect against data loss involves always keeping a backup of your valuable information. Backups help minimize risk and the right backup strategy removes any chances of a loss of data.
Given the need for a data backup, it's important to know the number of methods that exist. Users today are presented with a wide range of methods to help keep data backed up. This could be through a physical storage medium such as external hard drives, networked drives or a clone disk. Additionally, virtual storage mediums such as cloud storage services also exist that present a number of added advantages.
Credited to the advent and widespread use of the internet, the cloud exists today to facilitate almost the entirety of internet users. The system exists as a virtual space for storing information, giving users the ability to manage their data offsite. The space that exists on the cloud is supported by physical data centers on the back end.
Choosing a Viable Cloud Backup Solution
A wide range of cloud storage and cloud backup services exist today to facilitate users. Both exist by using the cloud as their primary resource. However, they are very different in functions. Cloud storage services exist for personal use. Meanwhile, cloud backup services exist entirely for backup purposes. A Cloud backup service mainly targets businesses that need to secure large volumes of data in the form of backups.
Because of the large volumes of data that hold valuable information, businesses need to plan in advance for any worst-case scenarios. All of these worst scenarios ultimately lead to the loss of data. This is why it's important to opt for a cloud backup service that helps guarantee that valuable information is never lost.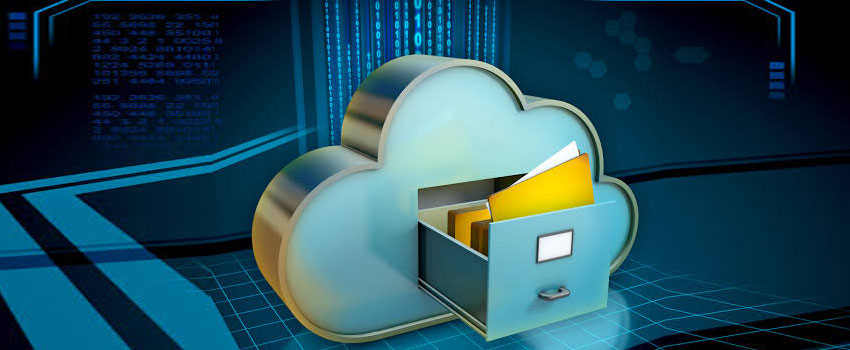 Unlike a cloud storage service, cloud backup services exist entirely for the purpose of backup. They are dedicated towards making sure your data is never lost and as such provide their services. A good cloud backup service will provide users with software that automates the backup process. Routine backups are scheduled to make sure data is consistently backed up.
Choosing from a wide range of cloud backup services that exist today can be a hassle. To choose the right fit, first identify your organization's needs. This means understanding how much you're willing to spend in terms of money. Then, you need to make sure that the service will not overuse your company's resources. As such, other factors also need to be considered.
Once you've identified your personal requirements, you can choose the right service for your backup plan. You can list down the factors that matter to you and match it with the service that offers those qualities. It's also important to know which cloud backup services are the most popular and in wide use.
Best Cloud Backup Services of 2019
Let's look at the online backup services that offer excellent functionality in terms of performance. Keeping in mind factors such as popularity and wide use, here are the best cloud backup services for business in 2019:
At the top of this list is Backup Everything. The service aims at providing backup solutions specifically for businesses. As such, the company provides users with unlimited storage space for their backups. The process is entirely automated and makes sure no information is ever lost.
Based in the UK, the company also offers a number of other services backup solutions for servers, Office 365/G-Suite or reselling their cloud backup. Here's a list of factors that highlight the qualities of our top ranked vendor:
Low cost.
Simple to Scale.
Instant recovery.
Ease in software use.
Excellent file sharing and file syncing
Provides real time backup option of multiple systems simultaneously.
Provides a highly secure space for data storage.
Best for virtual backups, here's a list of qualities of the second-highest ranked vendor on our list:
Highly customizable.
Provides excellent functionality for small businesses.
Scalable for small to large businesses.
Secure file access through the use of encryption keys.
Excellent syncing and sharing capabilities.
Provides both public and private hosting.

Carbonite provides a secure platform to protect the data whether it's personal or business data from data losses that commonly occurs. Following are some key qualities of Carbonite:
Best for Hybrid Backup.
Specifically dedicated to small businesses and home offices.
Affordable price ranges from $6-$50 depending upon usage.
Provides additional security features for sensitive data.
Ease in software use.
Zoolz provides cloud backup for small and medium businesses. Key quality services of Zoolz are as follow:
Best for long term storage plans.
Provides low cost backup solutions for large businesses.
Excellent scalability because of unlimited servers and users.
Unlimited bandwidth.
Unlimited file sizes that can be uploaded.
Combines local backup, cold storage and instant storage.
Backblaze
Backblaze is one of the low-cost cloud storage and backup service provider. It's suitable for both personal and business backup purposes. Other quality services are as follow:
Dedicated towards providing solutions for MAC users by integrating with OS.
Provides excellent functionality in terms of ease-in-use.
Affordable backup platform for personal user backups.
Can retain system configuration for up to 30 days.
Provides an affordable price range for small to large businesses.
Egnyte provides excellent quality and secure content governance and enterprise file sharing platform for businesses. Top key qualities of Egnyte are as follow:
Best for collaborative hybrid solutions. Works by mixing private and public servers basic on data sensitivity.
Excellent for local data storage.
Provides excellent security for businesses dealing in highly sensitive information.
Provides excellent administrative controls for data management.
Affordable and flexible price range depending upon usage.