Data is the single most important resource for businesses that they never want to compromise. Owing to the digitalization of the world, businesses decisions today are data-driven. Whether it's a large enterprise or a small business, each one of them is collecting and analysing an unprecedented amount of data. Managing such a large amount of data can be challenging and the fear of data loss further worsen the whole situation. Therefore, a lot of organizations today are opting for offsite backup solutions owing to the many benefits they can get from the offsite backup. In this blog, we are going to discuss in-depth about offsite data backup advantages and why you should also turn your focus to this mode of backup.
Why Choose Offsite Backup over Local Backup?
With the advancement in technology, data backup saw a shift from getting backed up in CDs and floppy discs to more advanced and compact external hard drives. But all these forms of local backups do not guarantee safety in case of natural disasters, malfunctioning of hardware, or data breach in the data centre. This is where the offsite backup comes into play.
Offsite backup stores the copy of the data at a remote location (or cloud) far from business vicinity. This way, during the data loss situation at the business data centre, the data backed up at the offsite location will give peace of mind that data recovery is just a few clicks away. The common form of offsite backup is cloud based backup in which the data is continuously backed up in the third-party cloud infrastructure.
Advantages of Offsite Backup
Offsite backup or cloud backup is a true companion of businesses for setting up a proper disaster recovery plan. Following are some of the main advantages of offsite backup:
Simple Process
Offsite backup comes with the simplest process to backup any amount of data. The initial process to start using offsite backup can be divided into following three steps:
The first step is to find the cloud storage provider whose services you want for offsite backup. There are a number of cloud backup services today, so it won't be any difficult to choose the one that fits your needs.
Once you have shortlisted the service, the next step is to purchase the storage plan based on your storage needs and get the login credentials or backup software (if any).
Lastly, you just have to transfer the data from your data centre to the cloud.
With offsite backup, you don't have to set up complex infrastructures. All the data storage and backup processes are managed by the service provider. Your IT team just have to finalize the data that need to be backed up to the cloud backup storage.
Unlimited Storage
One of the highlighting advantages of offsite backup is the possibility to have unlimitedstorage. Online backup gives businesses the flexibility to subscribe the storage plan based on the storage they need. This solves the main hurdle that exists in case of local backup because businesses don't have to purchase and set up more hardware to cover up the increasing storage needs. The storage limit in offsite backup is totally flexible, which means that if the data volume grows, businesses can customize the storage plan accordingly. Most of the offsite backup services now offer unlimited storage with no maximum storage limit by just paying fixed per month charges.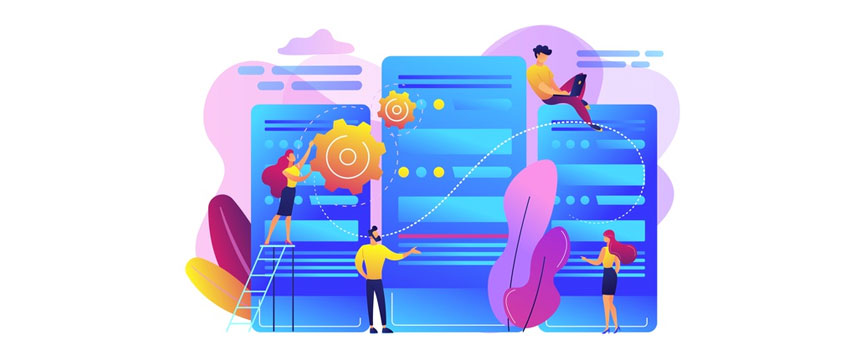 Continuous Access to Data
Offsite backup gives continuous access to your data. Most of the offsite backup services provide a web-portal or a dedicated mobile app from where you can access your data, schedule your backups, and monitor your backup process. You also get the option to securely share your data to other individuals or restore the data to any device of your choice. This freedom of accessing the backup data continuously from wherever you want is not possible in case of local backups.
More Data Protection and Security
Some may consider that offsite backup means that the data is handed to third-party services, so the data protection is compromised. But the situation is totally opposite to it. Offsite backup provides more data protection and security that anyone can imagine. Although local backups are located on-site, still they are always at a risk of data loss due to hardware malfunction, disaster, power outbreak, ransomware, etc. If a cyber-attack breaches the network, it can have access to all the sensitive data along with local backup data. But in case of offsite backup, the data is encrypted before getting stored and only the user have the key to decrypt the data. Secondly, offsite backup providers back up data in multiple locations, which implies that malfunction in one location does not cause any data loss because the second version of the same data is available in another location. This way, offsite backup not only provides data protection from a natural disaster or hardware malfunction, but it also provides more security from cyber-attacks due to its encrypted nature.
Cost Effective
Just imagine the cost it takes to set up an on-site local backup setup, the physical space it requires and the number of employees dedicated to this job. All these expenses are cut down with offsite backup. A business just has to pay monthly for the online storage space it needs and that cost is significantly low than required in case of local backups. Offsite backup not only reduces the cost required in case of storage units, but it also reduces the number of employees required to handle the backups. The offsite backup process can be made automated to further reduce the efforts of employees and ease down the regular backup process.
Conclusion
The above advantages are some of the main highlights of offsite backup, but the features list go way above than that. In a nutshell, this digitally advanced era demands new effective solutions to digital problems, and in case of data backup, there is no other better way to backup data other than offsite backup.