Data backup is a common practice that businesses conduct due to their significant dependence on data. Out of different ways to backup data, cloud backup promises more data protection and accessibility. That's why the trend towards cloud backup is on the rise and the number of online backup solution providers is also increasing. But do such services also provide server cloud backup? Just like normal computer data backup services, there are many services available today that provide server cloud backup solutions. In this blog, we will shed light on the five best server cloud backup services that you can pick from.
5 Best Server Cloud Backup Solutions
Out of many server cloud backup services, the following are our top five picks:
Carbonite Server
Carbonite Server presents as a complete backup and recovery solution for servers including virtual, physical, and legacy systems. It provides flexible deployment, which means you can perform server backup on-site, cloud, or both as hybrid. It is designed to be easy to use and also enables users to manage and monitor all servers from one place. It also provides flexible custom retention policy for forever incremental backup.
Other than providing top-notch and user-friendly server backup and recovery services, Carbonite Server also provides top security where all the backup data is compressed and 256-bit encrypted both at rest and in motion. At a minimum, Carbonite Server makes two copies of the data, so it acts as a reliable disaster recovery medium. It supports Windows, Linux, IBM AIX, HP-UX, Solaris, IBM iSeries, Oracle, VMware, Hyper-V, Microsoft SQL, Oracle DB, Microsoft Exchange, and Microsoft SharePoint.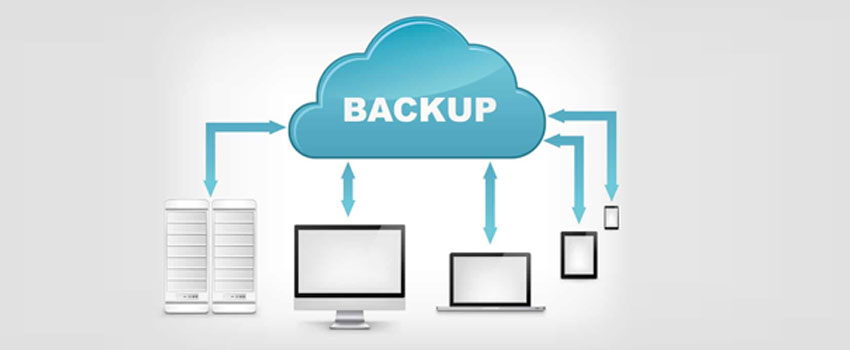 IDrive Server Cloud Backup
IDrive is another comprehensive cloud backup solution for your servers and databases. You can back up all of your databases present in your data center and even set up a schedule period to perform backups automatically once the initial backup is completed. It provides AES 256-bit encryption with an optional encryption key to have enhanced data protection.
IDrive supports backing up MS SQL Server, MS Exchange Server, Hyper-V, VMware Server, System State, Oracle Server, SharePoint Server, Office 365 Mailbox, and Linux Server. In addition, it presents an ideal crashplan for small business sector with its file-level or sector-level backup of the whole computer and then same format recovery. It also provides 24/7 customer support via email, call, and chat. Besides that, it also facilities businesses to meet GLBA, SOX, HIPAA, and SEC/FINRA compliance. In short, IDrive presents as one comprehensive tool for meeting server backup needs with feature-rich functionalities under reduced cost and high scalability.
Backblaze Business Server Backup
Backblaze provides a data safe, convenient, and low-cost solution for cloud server backup. It is quite easy and quick to set up Backblaze with the flexibility to pick the integration that fits best with your infrastructure. Just like big tech names, like Google, Azure, and others, the backup data in Backblaze is always available for instant download. In addition, the web-based admin console is designed to address multiple servers from one platform. The backup process is also made advanced with flexible scheduling, data compression, encryption, and protection from ransomware.
Backblaze cloud storage plan is based on how much space you need. You can easily increase or decrease your storage size according to your needs. Besides that, B2 Fireball is the added toolkit by Backblaze that helps to perform large data transfers without having any impact on the network.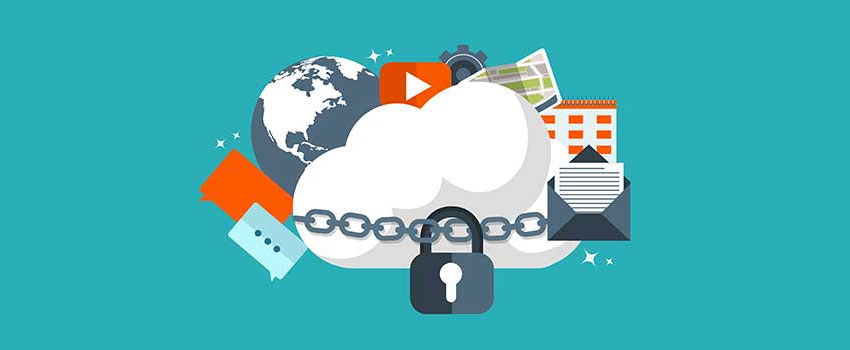 Backup Everything Cloud Protect365
Backup Everything is a UK-based cloud backup and disaster recovery solution provider recommended by PC PRO. Backup Everything is going to launch Cloud Protect365 in May 2021 that is meant to advance the science and technology behind cloud data protection. Cloud Protect365 will facilitate businesses in performing server and computer backup, along with setting up schedules for automated backups. It will provide AES 256-bit encryption and also let users archive non-critical data.
Backup Everything focuses on convenience with leading-edge technology; therefore, all of the services are meant to be as convenient as possible. The Cloud Protect365 will provide a web portal for central control of all backups. In addition, it will also provide file sharing and syncing services. It will support backing up MS SQL, VMware, Hyper-V, files and folders, Microsoft 365, MySQL, NAS, MS Exchange, OracleDB, MongoDB, and many more. Besides all the top-notch services, Backup Everything provides 24/7 customer support.
Acronis Cyber Backup
Acronis Cyber Backup presents as an easy-to-use and reliable cloud backup solution for Microsoft Windows Server, including Foundation, Essentials, Small Business Server editions. With Acronis, it just takes 3 clicks to perform the backup, while it just takes 15 seconds to recover. It provides top-notch business protection with thorough disk-imaging backup, including the operating systems, settings, files and folders, applications, and all other data. Other than providing cloud backup, it also facilitates performing backups in other locations, such as SAN, NAS, local disks, etc.
Acronis supports backing up physical machines (Windows Server, Linux, Windows, and Mac), virtual machines (VMware vSphere, Oracle VM Server, Microsoft Hyper-V, Linux KVM, and more), applications (SQL Server, Oracle, SharePoint, SAP HANA, and more), mobile devices backup, and plenty others. Acronis has more than 500,000 businesses trusting the platform. Besides top-notch backup features, it also has one of the best recovery supports, including the instant recovery of physical machines, cloud-based disaster recovery, and more. You can try the platform for a 30 days trial period before doing any purchase.
Wrapping Up
In the rising cyber issues and vulnerabilities of data loss, cloud based server backup presents as a reliable and secure way to protect server data. The above-mentioned server cloud backup solutions present some of the best market options to perform server backups. But which one to pick among them depends on your backup needs. To properly evaluate those services, try out their trial period, and then make the decision accordingly.