From small-scale businesses to large enterprises, everyone wants to ensure data integrity for business sustainability. In the past, businesses would mostly do local backups, but technological advancements have made cloud backup everyone's choice. In fact, around 70% of businesses are now somehow associated with cloud computing, and many use cloud backups owing to their cost-effective nature. So, if your business is not yet moved to the cloud or you are in search of the best cloud backup service, then keep reading this blog. Here we are listing the top 7 features you must look for in cloud backup services to find the best one out of them.
7 Must-Have Features to be the Best Cloud Backup Service
There are plenty of online backup services available today and it can be challenging to find the best one if you have no experience with such services before. Some services are good in a few features, while others are good in some other features. But the best one should provide you optimal service experience in all major functionalities associated with cloud backup. Therefore, here are the 7 must-have features you should look for in the best cloud backup service:
Data Security
Data security is one of the most important features in today's cyber-concerned era. Many businesses are concerned with data security in the cloud because anyone can access the data if the login credentials are compromised. But this does not mean local backup is a more secure choice. Local backups are also vulnerable to different data loss threats, such as hardware failure, power outage, natural disaster, fire in the data center, etc.
For effective data security, the best cloud backup service must offer the following services:
Two Factor Authentication: Other than the traditional user ID and password login, there should be another verification step, such as OTP sent on email, biometric verification, etc. This way, even if login credentials are compromised, no one can access the data due to the second defense layer.
Data Encryption: Cloud backup service must encrypt your data before storing it in its backup servers. For example, Carbonite Safe offers AES 128-bit encryption, while Backup Everything AES 256-bit encryption to all the data stored in the cloud. Moreover, if you are storing very sensitive data, then getting a specific encryption key is a bonus feature. Through a private key, no one (even the service provider) other than you can decrypt and access the data.
In short, the very first feature you should look for in a cloud backup service is its security measures. If you are satisfied with the service data security capabilities, then head for the next features inspection.
Integrable with SaaS Applications
It is not just user data and folders that should be backed up, businesses also have to backup data from their SaaS applications. Different businesses use different SaaS applications, so another must-have feature of the best cloud backup service should be easy integration with SaaS applications.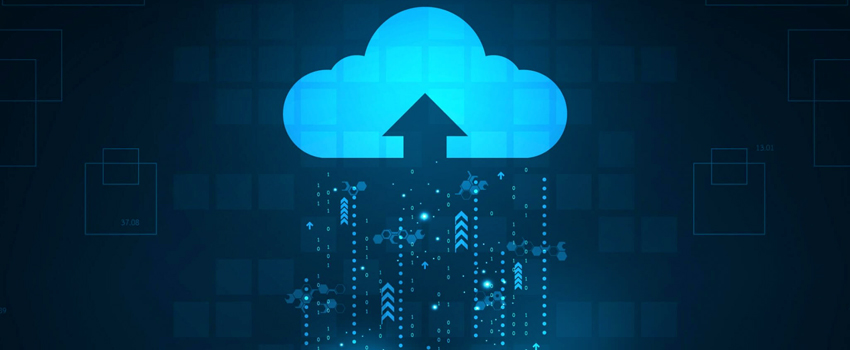 If your business is using Microsoft 365, Dropbox, Google Workspace, or similar other applications, then the cloud service should make it easy and quick to backup data from all those SaaS applications. Similarly, if you are also using relational and distributed databases, such as MySQL, Oracle, MongoDB, and similar others, then those databases should also be able to be backed up.
Backup Frequency and Automation
Although data backup is crucial, it should not be a thing you should spend time on. In fact, the backups should be made automatically in the background. Along with that, you should also get the power to set the backup frequency, i.e., hourly, daily, weekly, etc.
The best cloud backup software is the one that gives you the freedom to set the backup frequency that you want and then ensure accurate backups with top-notch file sync and file versioning capabilities. This way, you can ensure continuous and automated data backups effectively.
Disaster Recovery Management
Data calamity can happen anytime. It can be system corruption, hardware damage, natural disaster, cyber-attack, or any other similar scenario. So, it is important to know how a cloud backup service can assist in disaster recovery.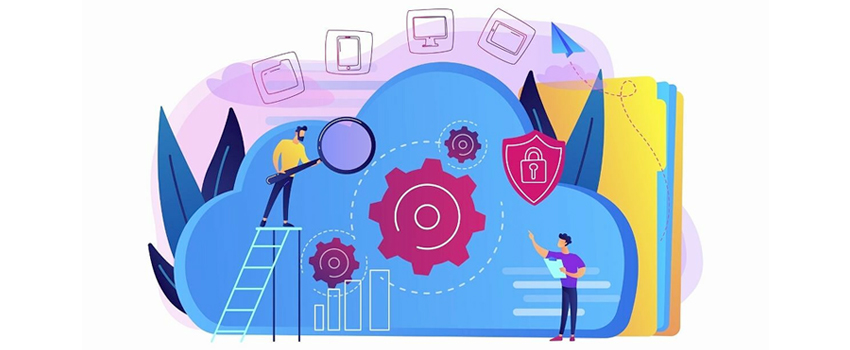 The best cloud service must ensure minimal downtime and no data loss with instant data recovery support. So, when a disaster strikes, you should be able to quickly access backups and restore the corrupted or deleted files. Some services today even send external hard drives by post containing the backup copy of the data. Therefore, you must carefully evaluate the disaster recovery policy of the service.
Storage Space, Pricing, and Scalability
Storage space, pricing, and scalability can be put as separate points, but they are linked closely to each other, so we can consider them as one combined feature. The price structure of cloud services is usually divided into multiple plans based on the number of users and storage space. You can even look for a service that offers unlimited storage space.
So, when it comes to storage space and pricing, the best cloud backup service should be offering you the best storage plans at economical rates with all the features you need. You might have to look into the price plans of multiple vendors for comparison and then see who offers the best price plan. Moreover, the subscription plan should be easily scalable. This means that if your business expands, then you should be able to easily upgrade to higher plans smoothly.
Reputability and Customer Service
Since more and more businesses are shifting toward cloud computing and backup, there are many cloud backup services available in the market. It is true that new cloud services might offer some unique features at an attractive price, but it is wise to opt for a reputed or well-established service to ensure that your data is safe always.
Similarly, a best cloud backup service should also be offering best-in-class customer support service. You should know how you can approach the customer representative, such as online live chat, telephone, email, etc. Moreover, the service must also offer quick and timely support no matter the geographical location of the customer.
User Experience
The user experience also matters a lot, as the web portal of the cloud service will be used by multiple employees. So, it must offer a user-friendly and intuitive interface so that anyone can easily use the portal through the web browser without asking for any help from the technical team. Moreover, if a service provides a mobile app, then it further becomes easy to access data from mobile devices.
A best cloud backup service can further elevate user experience by providing some additional features, such as click-based sharing files with others, 24/7 technical support, offering unlimited storage space and file versioning, etc.
Wrapping Up
Cloud backup has tons of benefits to offer in today's data-centric business world. You can easily find plenty of cloud backup services claiming to offer attractive features. But you must take some time and shortlist a few of them based on the key features you need. Afterward, you can try their free trials to test their services and then find the best cloud backup service that fulfills your business needs effectively.