No business will deny the need for a data backup plan in the 21st century. Therefore, we see most businesses perform data and server backups in different ways that suit them. For example, some set up an in-house backup server in their data centre to backup data, while others set up backup servers at a remote location. But the trend is now shifting towards cloud server backups owing to several benefits. So, what is cloud server backup and why do growing businesses need it are the focus points of this blog.
What is Cloud Server Backup?
A backup server is a server meant to backup files and folders, applications, databases (SQL Server, MySQL, etc.), virtual machines, and similar other data sets in-house or at a remote location. Similarly, cloud server backup implies taking services of a cloud backup service to backup data into its remote server using the internet.
Businesses are actively shifting towards cloud-based server backups, as the backup process becomes a lot simpler and cost-friendly, while the data becomes easily recoverable in the situation of any data calamity.
5 Reasons Why Cloud Server Backup is Crucial Today
Following are the 5 key reasons that reflect the importance of cloud server backup, especially for growing businesses:
Control Costs
Generally, when a business is in the initial growth phase, it prefers to minimize operational expenses to better use resources for ensuring more quality services/products. Since data protection is also mandatory, so they have to allocate resources to set up a proper backup system. One approach is to set up a backup server in-house by purchasing the necessary hardware, software, and other amenities. But it also means hiring IT employees and allocating more resources for regular maintenances. However, cloud server backup lets businesses get rid of all such expenses.
Cloud backup server requires just picking the right cloud service provider, subscribing to one of its backup plans, and starting backing up data. There remain no expenses, such as hardware/software installation, maintenance, etc. Moreover, cloud services offer an intuitive user interface, so even non-technical personnel can easily use the platform to upload, access, and restore data. Overall, cloud server backup is an ideal cost-friendly solution for growing businesses to fulfil their server backup needs effectively.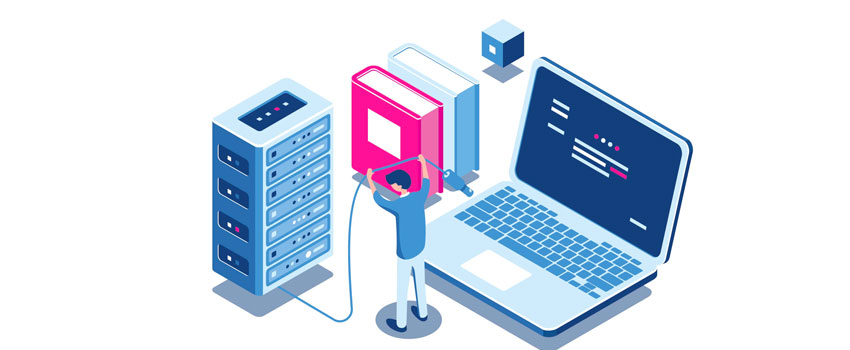 Data Security
A backup server is also vulnerable to the same threats as other servers. Having a backup server in place does not mean that data is protected now. Does the backup server system include proper malware or ransomware protection measures, or what about protection from unauthorized access from stolen credentials?
Cloud server backup services have an edge here, as they not just offer remote cloud servers but they also ensure top-notch cybersecurity measures. For example, all the data transfers are encrypted before getting stored in the server, unauthorized access is blocked due to multi-factor authentication, private encryption keys are given to make only the assigned user access data, and similar other data protection measures. Although data security measures can vary from service to service, overall the data is highly safe in cloud server backup.
Reliable Disaster Recovery
Backups are made to rescue in the hour of need, especially in the situation of data loss due to human error, software failure, hardware damage, cyber-attack, or any other data calamity. When a business opts for an in-house backup server or offline remote backup server, then the time and effort required to restore the data from the server can be very costly. Down-times are one of the worst nightmares of growing businesses and no one wants to be in that situation.
With cloud server backup, disaster recovery is just a few clicks away. Since data is stored on a remote backup server accessible from the internet, the recovery process can be initiated instantly. Overall, cloud server backup is highly reliable in disaster recovery situations. Moreover, there are also some cloud services that even ship all the backed-up data in an external hard drive to further increase the disaster recovery time.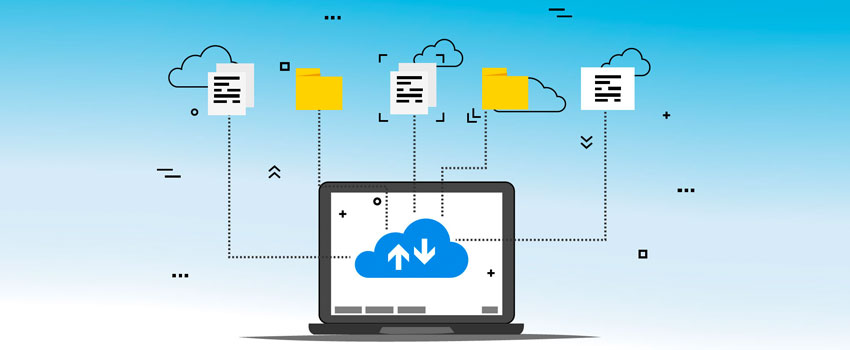 Scalability Freedom
A growing business means a continuous increase in data storage needs, which implies more storage capacity. An in-house backup server requires significant investment to increase the storage volume. This means purchasing more hardware, allocating more physical space, and similar other time-consuming and costly matters. However, cloud server backup solutions give more freedom and peace of mind when it comes to scaling the cloud storage space up or down.
In cloud backup, a business just has to pick the higher storage plan and start paying accordingly. That's it. There are no extra expenses or tedious requirements to fulfil in order to increase cloud storage space. Therefore, a growing business never has to worry about the storage space capacity even if the backup needs get doubled or tripled over time.
Centralized Data Management & Advanced Features
Managing all the business data is challenging, and ensuring backup of all crucial data further demands dedicated data administrators and systems in place. The situation becomes even more challenging when preference is given to the offline backup server approach.
On the other hand, cloud server backup promises centralized data management. It empowers data administrators to handle backups from one user interface. Therefore, it reduces the workload and simplifies backup data management processes. In addition, many cloud services even offer more advanced features or functionalities that elevate the whole backup experience, such as file sharing support, differential and incremental backup, access of backups on mobile devices, and many more.
Wrapping Up
A growing business has to ensure everything top-notch from services/products quality and customer experience to revenue growth and efficient business management. Data is a vital element in all those stages, thereby requiring effective management and protection. Therefore, opting for cloud server backup services can not just ensure effective, reliable backups, but also ensure instant recovery of data and applications at the time of disaster recovery.