How can Cloud help Businesses? – The cloud technology offers businesses many benefits. A cloud basically means a centralized location on the internet where data is stored and can be accessed anywhere. All it just needs is an internet connection to access the data anytime. Due to its remote storage and accessibility features, cloud computing is getting popular day by day.
Businesses are often quite worried about shifting towards cloud because of the security, data privacy, cyber-attack or data loss chances. But do these issues outweigh the benefits and comfort cloud brings for the businesses? It's true that no data stored on the internet is 100% secure, but if the cloud services are taken from well-reputed cloud service providers, then they will assure data protection and security. Most of the cloud service providers have data encryption facility, where they encrypt the data before storing in the cloud storage.
Benefits of Cloud Computing for Businesses
5 Reasons Cloud can help Businesses: In this era of digitalization, every business is now dealing with a tremendous amount of data. Proper storage of data and its analysis is a major requirement for businesses to market the services in the right way. To tackle data storage requirements and managing IT systems, cloud computing is a perfect solution.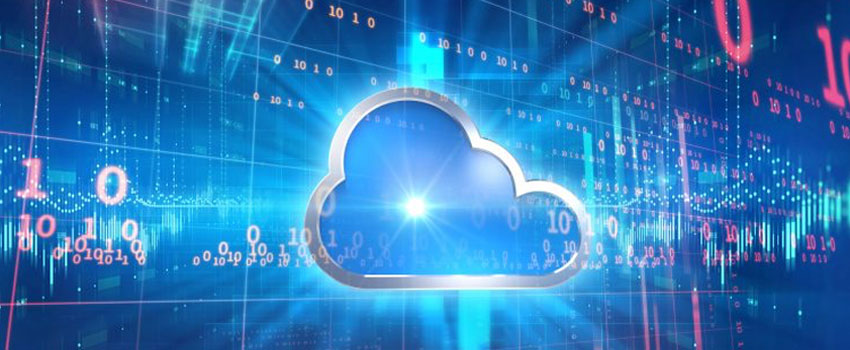 1. Cost Effective
Moving to cloud computing enables businesses to save the cost of purchasing and managing the IT systems. Businesses spend hundreds and thousands of dollars in managing and upgrading different local storage mediums such as on-site servers, NAS or external hard drives to store the data. But if they establishment virtual offices in the cloud, then all this data will be uploaded in the cloud and could be accessed anytime, anywhere. They just have to pay the subscription fees to the cloud service provider depending on their required data storage size.
2. Data Backup and Disaster Recovery
Data backup is a necessity of today's digital world because businesses never know when a natural disaster or malfunction in the system corrupts the whole data. For data backup, most businesses make multiple copies of data in their local storage mediums. But, as these are physical devices, so there is a high probability of any damage and data loss. On the other hand, storing data in the cloud is similar to doing multiple data copies in local storage mediums. The user just uploads the data once, while the cloud service provider stores multiple copies of the same data in different servers or data centers. In this way, if any of the server malfunctions, still the data is present in other servers and can be recovered easily.
3. Improved Collaboration
Cloud computing gives businesses more opportunities to collaborate in a technological advance way. Since it allows the data to be accessed anytime and anywhere, businesses can utilize it to communicate in a faster way. For example, if you are running a project, then with the help of the cloud you can share the files with the contractors, employees and third-party at the same time and all the modifications can be accessed in real-time by all of them, ultimately saving time and resources. This enables you to collaborate in an efficient way and grow your business connectivity. Cloud computing allows businesses to have full control of the data and share the data with whoever they want, just by pressing a few clicks.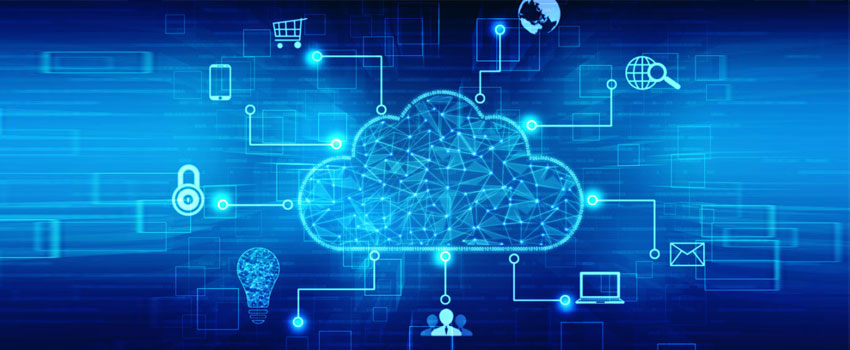 4. Security
The first point businesses think when they plan to move their operation to cloud based services is that either the data stored in the cloud will be secure or not. They have the right to ask this question because a third-party is going to manage all the important data, so privacy is the main factor to be wondered. In order to increase the trust towards cloud computing, cloud service providers offer cloud security which refers to different strategies and policies designed to provide protection to cloud assets. For example, consider the protection in case of DDoS attack. This attack overwhelms the website servers so that no user requests could be responded. If the DDoS attack successfully hits the website, then it makes the website impractical for many hours. Eventually resulting in loss of the company's trust and revenue. But cloud security handles this kind of attacks effectively. In the case of DDoS attacks, the security process completes in 4 steps. In the beginning, incoming DDoS attacks are identified and website managers are informed about it. After that cloud security effectively absorbs the DDoS traffic and disperse it across global PoPs. In the end, post-attack analysis is performed.
Many large companies have adopted cloud services now. Just consider the example of a multinational company Toyota. Cloud computing has been incorporated in their cars because Toyota trusted Microsoft's security measures for data protection and incorporated Microsoft's cloud solutions for their cloud apps. There are risks associated with the cloud, but cloud services are continuously working on upgrading their networks to meet the users' trust.
5. Growth Planning
Cloud provides an excellent environment for planning business growth and managing capital accordingly. Especially for small businesses that want to exploit the business advantages of cloud without huge up-front investment. Businesses can start with small cloud data storage size, utilize the benefits of cloud computing in growing the business and gradually upgrade the subscription as per the business growth. Most of the cloud service providers offer user-friendly apps that help businesses manage cloud data without the need for expertise in IT, reducing the cost of managing IT-staff. Besides saving the business capital, cloud computing makes a business a central hub where employees have the flexibility to work from anywhere and interact with customers 24/7.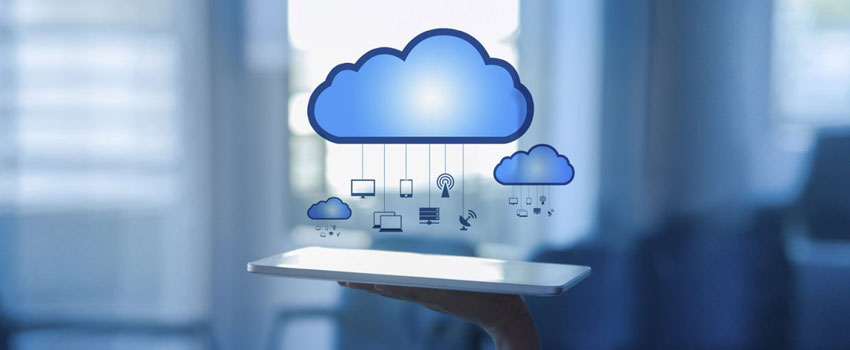 Final Note
The above literature summarizes the main advantages of the cloud for businesses, but there are plenty of other features too. To summarize, the cloud platform is today's need, especially for small businesses that want to manage and improve productivity in less capital and also compete well with the medium and large businesses. Cloud computing enables businesses to establish virtual offices, manage data efficiently and increase their interaction with the customers in a more advanced way.