Cloud adoption is on the rise because businesses have realized the benefits associated with cloud storage, such as continuous data access, no expense associated with managing the data center, easy way of file sharing, and many more. With such rise, if you are also searching for the best cloud storage options, then this blog will help you to shortlist a few of them. Below are our five best cloud storage options in 2021.
    1. Google Drive
Google Drive is a cloud storage platform of Google that provides data storage, stored files sharing, and hassle-free collaboration. When you make a Google account, a Google Drive account is already set up for you. Google Drive can be accessed via a web browser, Desktop app, or Android and iOS mobile apps. Google Drive supports 100+ file types and also uses Google AI search technology to help you and your team to search the targeted content quickly. The other major advantage of Google Drive is that it integrates with Google Docs, Slides, Sheets, and dozens of other apps for enhanced online storage and sharing experience. It even allows you to view, edit, and create files offline, and all the changes get synchronized when you go online. It provides 15GB of cloud storage as a free plan, while the other pricing plans are also cost-friendly, as follow:
100GB: $1.99/month
200GB: $2.99/month
2TB: $9.99/month


2. Microsoft OneDrive
Microsoft OneDrive comes as a part of Microsoft 365 and presents itself as one of the comprehensive cloud storage services. OneDrive provides an environment where users feel more flexible, personal, connected, and secure. With OneDrive, you can store, edit, access, and share files from anywhere, anytime. As it is part of Microsoft 365, so it provides integration with Microsoft Office and other apps, along with top-notch collaboration features. Besides that, it also provides third-party apps integration that include AutoCAD, Xbox, Outlook, etc. It also provides an out-of-the-box "Personal Vault" feature where you can store the most sensitive data with additional security layers from OneDrive with multi factor authentication. Microsoft OneDrive provides 5GB as free cloud storage to all of its users, while the rest of the pricing plans are as follow:
OneDrive Standalone: 100GB for $1.99/month.
Microsoft 365 Personal: 1TB for $6.99/month.
Microsoft 365 Family: 1TB per user for 6 users for $9.99/month.
The Microsoft 365 plans also provide all other Office tools and services under the monthly subscription charges.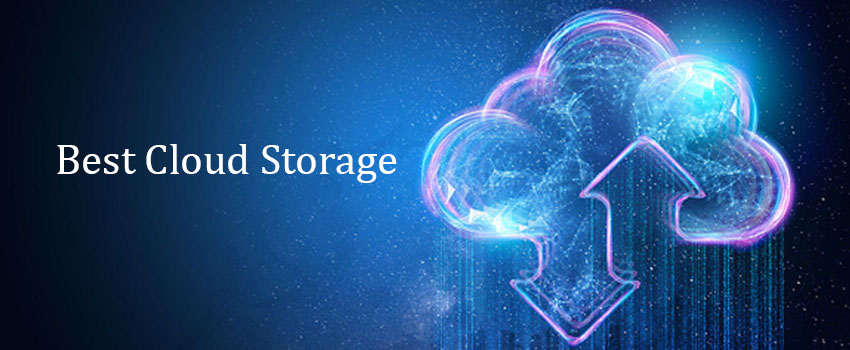 3. Backup Everything
Backup Everything is a UK-based cloud backup service provider that is providing the online storage and security that businesses need in the present internet connected era. With Backup Everything, you can schedule and automate cloud backups of business data and other photos and videos so that you don't have to manually perform all such cloud transfers. You can also synchronize all your devices, share files securely, and ensure business continuity with dedicated disaster recovery support. What outclasses Backup Everything from other cloud storage solutions is the availability of separate mobile apps for admins and users. The admin's mobile app is a replication of the master web portal from where they can create users, evoke disaster recovery, and perform many other functions. Similarly, the user's mobile app contains all the cloud storage options and features they need to manage their accounts effectively. The pricing plans of Backup Everything are as follow:
PC or Mac: £5/month for min 50GB with UK storage across 2 locations.
Server: £5/month for min 100GB per server with UK storage across 2 locations
Both these pricing plans are based on 10p/GB per month model and also come with the free trial, so you can witness the features and services before paying any penny.
    4. IDrive
IDrive is a cloud storage and backup platform that lets you backup unlimited Macs, PCs, Andriod, iPhones, and iPads devices in one single account. The data associated with all the devices linked with IDrive will be synchronized in real time. It provides exceptional file versioning, as it retains up to 30 past versions of the files. The entire computer backup can be performed as a file-level backup or sector-level backup. It automatically detects the files that are modified and backups them immediately. It provides enhanced security where the files' storage and transfer are conducted via 256-bit AES encryption. It provides 5GB as free storage to all users, while the other pricing plans for first year are as follow:
IDrive Personal
$52.12/year (5TB) with 1 user access
$74.62/year (10TB) with 1 user access
IDrive Team
$74.62/year (5TB) with 5 users access
$149.62/year (10TB) with 10 users access
$374.62/year (25TB) with 25 users access
$749.63/year (50TB) with 50 users access
IDrive Business
$74.62/year (250GB) with unlimited users access
$149.62/year (500GB) with unlimited users access
$374.62/year (1.25TB) with unlimited users access
$599.62/year (2.5TB) with unlimited users access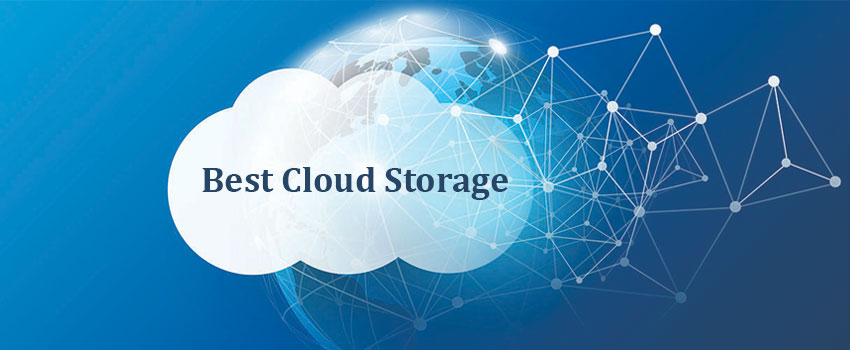 5. Dropbox
Dropbox is a well-reputed file hosting service that provides cloud storage, file synchronization, and plenty of other exceptional services. It is a one-stop platform to save your data, content, and tools, and access them from wherever you want. You can access the data from any browser by logging into your Dropbox account or you can use the mobile app to access the data from your smartphone or tablet. Besides that, it can store data from PC, smartphones, tablets, laptops, etc.
Dropbox also allows to store content from Microsoft Office files, Google Sheets, Docs, and Slides. You can even recover accidentally deleted files from the Dropbox backup folder because the tool retains the deleted files for up to 30 days or more depending on the subscription package. It also allows to send files as long as 100GB and supports more than 175 file types. For secure and safe cloud storage and transfer, Dropbox provides 256-bit AES and SSL/TLS encryption. The pricing for storage plans is as follow:
Personal
Plus: $11.99/month (2TB) with 1 user access.
Family: $19.99/month (Share 2TB) with 6 users access.
Business
Professional: $19.99/month (3TB) with 1 user access.
Standard: $15/month/user (5TB) with 3+ users access.
Advanced: $25/month/user (unlimited space) with 3+ users access.
The "Professional" plan comes with a 15 days free trial period, while the "Standard" and "Advanced" business plans come with a 30 day free trial period.