With the digitalization of the world, businesses have to rely on data analytics to have better business decisions. Due to that, the importance of digital data is increasing significantly, encouraging more and more online storage providers to start providing cloud storage services. When there are so many online storage service providers today, finding the reliable and cheapest online storage service is sometimes time-consuming but worth rewarding. In this blog, we have shortlisted five online storage services that are some of the best ones in the market.
1. Microsoft OneDrive
Microsoft OneDrive is a cloud storage solution provided by Microsoft that comes as a part of Microsoft 365. But users can also get OneDrive as a standalone service. It provides 5GB as free storage space to all of its users. As it is the service from the tech giant Microsoft, so users can expect some of the top-notch features and services. Some of the highlighting features include integration with Microsoft Office products, user-friendly interface, easy sharing, encrypted data storage, and many more. OneDrive can be accessed directly from the web browser, desktop app, or mobile app. This way, you can perform file upload or access your online stored data from anywhere you want. Other than the basic free 5GB package, OneDrive provides 100GB for $1.99/month under its Standalone package. While users who subscribe $6.99/month of Office 365 personal package get 1TB of OneDrive storage as part of the subscription. Similarly, the Microsoft 365 Family package of $9.99/month provides 1TB of OneDrive storage per user for 6 users.
2. Google Drive
Google Drive is highly-acknowledged for providing 15GB of free cloud storage to all the users having Google account. This is one of the highest free GBs any service provides. Other than providing extra high free GBs, Google Drive has almost all the features and services that online storage service should be providing today. Some of the highlighting features include uninterrupted continuous data storage, simple click & share interface, hassle-free collaboration, and many more. It also integrates with other services of Google, such as Google Docs, Sheets, Slides, etc. Other than 15GB of free storage, it has one of the best cheapest rates in the market. You can get 100GB for $1.99/month, 200GB for $2.99/month, and 2TB for $9.99/month. Google Drive also provides many top-notch security features, such as Vault for eDiscovery, Data Loss Prevention, and archiving for data safeguard.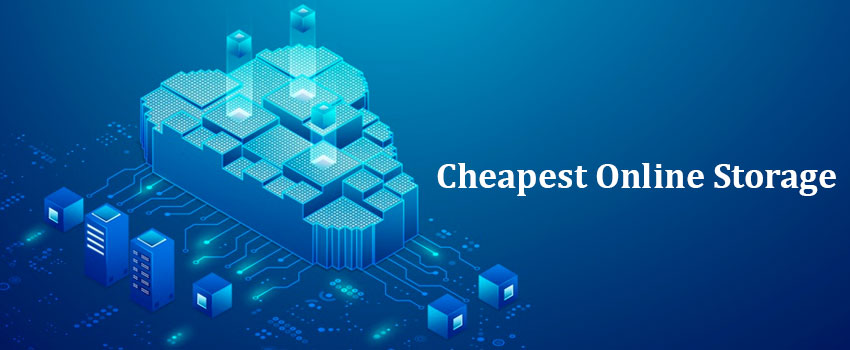 3. Backup Everything
Backup Everything is an automated cloud backup platform that addresses all the cloud storage needs along with comprehensive data security via AES 256-bit encryption. Some of the highlighting features of Backup Everything include archive non-critical data, share files securely, schedule & automate backup, sync across all devices, comprehensive disaster recovery, 24/7 support, and many more. Admins and users get separate mobile apps containing all the services and features they need. Backup Everything provides min 50GB for £5/month targeting PC/Mac stored files, while it provides min 100GB for £10/month targeting business servers. Both these pricing plans provide email alerts, a web portal, free setup & support, UK storage across 2 locations, and many other features. The pricing plans are based on the model of 10p per GB per month. So, no matter your storage needs, you only have to pay for the storage you are utilizing.
4. Amazon Drive
Amazon Drive is an online storage platform of Amazon that empowers its users to store and access videos, photos, and files in the cloud. Every Amazon-associated customer gets free storage of 5GB that is also shared with Amazon Photos. Some of the highlighting features of Amazon Drive include easy and quick access to recent files, bulk uploads, play music and videos, share files as attachments or links via email, text messaging, or other apps. You can access Amazon Drive from your smartphone, tablet, or desktop in which all you need is an internet connected device. You can get unlimited free photo storage if you are an Amazon Prime member, along with 5GB for videos and other files. Amazon Drive provides a 100GB of storage plan for $19.99/year.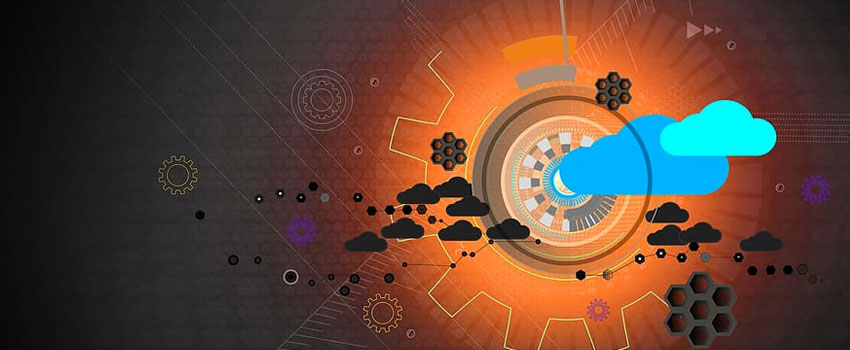 5. pCloud
pCloud is a simple and secure cloud storage platform that allows you to save all of your files from a laptop, PC, smartphone, or other devices. It provides unbreakable security to keep the private files confidential. Like other platforms, it provides share and collaborate features to send/receive and work together with others. Some of the other highlighting features of pCloud include file version for up to 1 year, real-time PC backup, easy-to-use, and many more. It also supports business plans of cloud adoption and cloud backup by providing different business-specific features, such as shared folders, data access levels among your teams, activity monitoring in detailed logs, comments to files & folders, scalable system, and many more. It provides two basic plans, i,e., Premium 500GB for $47.88/year (or $175 one-time payment for lifetime access) and Premium Plus 2 TB for $95.88/year (or $350 one-time payment for lifetime access). For businesses, it provides a 1TB amount of storage for $9.99/month. Users can try pCloud for free for up to 30 days.
Conclusion
All the above-mentioned tools are some of the cheapest and reliable online storage choices that you can choose from. All of them are delivering state-of-the-art features and services that users need in the present digital era. But if you have to choose a single best choice from the above ones, then Backup Everything presents a promising online storage option. The reason behind picking it is the value, security, and features you get with Backup Everything. It is providing all the top-notch features and cloud security you need, but the ability to pay only for the storage you are consuming is not seen in other platforms except Backup Everything.