We see a lot of buzz around cloud computing, online storage, and digital transformation in the business world today. The rapid advancements in technology in the 21st century have empowered businesses to elevate their services and make their day-to-day operations technology-driven. Today we are going to talk about one such trending technology, i.e., cloud storage. Considering the cost-effectiveness, accessibility freedom, unlimited storage space, and plenty of other benefits, cloud storage has emerged as the best alternative to have on-premises expensive storage systems. If you are also in search of a cloud storage service, then this blog is meant for you. Here we have listed down the 5 best cloud storage for business that is offering one of the best services in the market.
5 Best Cloud Storage for Business to Pick From
Due to the fact that businesses are actively shifting towards cloud computing and cloud storage, there are many cloud storage service providers today. So, it can sometimes become a tedious job to find the best one out of dozens of services. To smoothen this process for you, the following are our 5 best cloud storage for business choices for you:
Google Drive
Probably you must know about Google Drive already. It's a cloud storage service offered by Google that allows you to upload almost any type of files and data and access them from the browser, mobile, or any other internet-running device. It is reputed for its user-friendly interface and simple click-based and drag & drop support. You can even share files from Google Drive with anyone by just pressing a few simple clicks.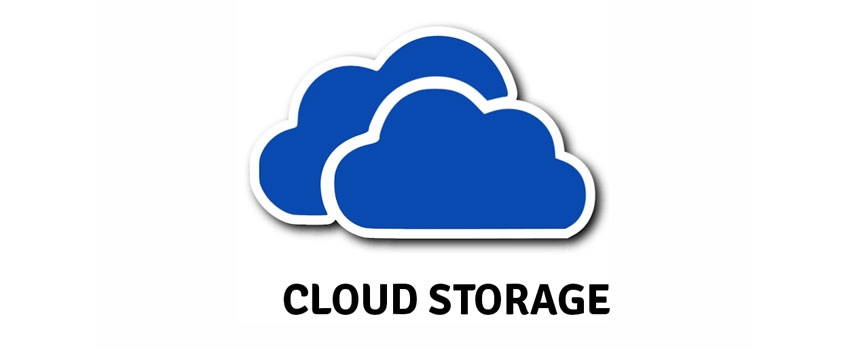 Since you are looking for the best cloud storage for business, then it's better you enhance your Google Drive cloud storage experience with Google Workspace. Google Workspace is an all-in-one platform to have all the productivity apps you need to carry out your day-to-day business operations. It includes apps such as Gmail, Drive, Calendar, Meet, Slides, Sheets, Docs, Forms, and many more. So, not just do you get cloud storage via Google Drive, you can also utilize all the other top-notch services of Google.
When you create a Google account, you get 15 GB of free cloud storage in Google Drive. While Google Workspace is accessible for $6/month/user with 30 GB cloud storage. There are other subscription packages also, so you can pick the plan that best suits your business needs.
Microsoft OneDrive
Microsoft OneDrive is a cloud storage service offered by Microsoft that lets you save all your data in one place and access it from multiple devices from virtually anywhere. If you use Windows PC, then you also get a dedicated OneDrive folder where you can simply drag & drop files to that folder from your local storage and they will get stored in OneDrive cloud storage. OneDrive is also accessible via mobile app and also allows you to share and collaborate with your employees conveniently.
Just like Google Workplace, OneDrive can also be subscribed with Microsoft 365. Microsoft 365 is a subscription-based platform that offers all the Office apps, like Word, PowerPoint, Excel, Outlook, Teams, and similar others in one place.
When you create a Microsoft account, you get 5 GB of free file storage space in OneDrive. However, for just $5 user per month, you can subscribe to OneDrive's basic business plan or Microsoft 365 basic business plan and get 1 TB of storage space.
Backup Everything
If you are looking for a cloud storage service provider that can offer top-notch automated cloud storage support along with exceptional data security, then Backup Everything is here for you. Backup Everything is the fastest growing UK-based service provider that lets you backup data from Windows, Linux, Mac, Hyper-V, and VMware. In addition, it also offers support for applications, such as Office 365, SharePoint, Exchange, etc.
Backup Everything offers military-grade AES 256-bit encryption with solid ransomware protection. You can try out the service with a 30-day free trial. Afterward, you can get 50 GB for a PC or Mac for £5/month or 100 GB per server for £5/month.
IDrive
IDrive is another reputed cloud backup platform that offers the best-in-class features that you expect from a cloud service provider. IDrive empowers you to backup multiple computers and devices into a single account. All the devices linked with IDrive will get real time file syncing. Besides that, it holds up to 30 previous versions of your backed-up data to ensure that you can easily access back any older file version you need.
Other than offering upload, restore, and share features just like other services, IDrive gets one step ahead by offering entire computer backup support. It can perform file-level or sector-level backup to secure your computer and restore it in a similar fashion at the time of disaster recovery.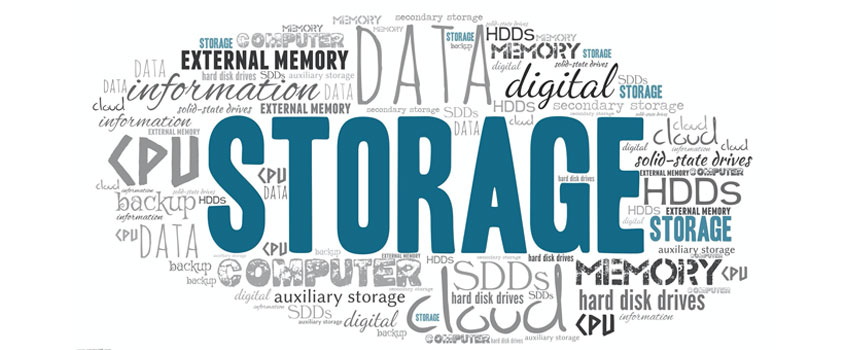 When you make an account in IDrive, it offers 5 GB of free storage. Afterward, its business plan is available at $74.62 for the first year with unlimited users and computers and storage space of 250 GB.
Backblaze
Backblaze is a cloud storage solution offering automated and continuous backup support for all your user data. It offers a web-based admin console from where you can easily manage all stored data. In addition, it offers enhanced security with 2-factor verification and comprehensive protection against ransomware.
Other than computer data backup, it also offers Veeam, NAS, and server backups. In case of any severe data calamity, Backblaze can even send a free hard drive containing your data wherever you reside in the world. In short, it holds all the storage and backup capabilities you need for your business.
Backblaze offers 15 days free trial period to let you evaluate the service. Afterward, you can start with its business plan of $70/year/computer with unlimited storage and other offerings.
Wrapping Up
Cloud storage is a present and future of data storage in the business world owing to the number of benefits it offers. The freedom of accessing your data from anywhere with unlimited cost-friendly storage space is enough to justify why cloud storage is the need of the era. The above 5 services fall very well on the tag "best cloud storage for business". You can review their services by testing out their free storage offerings or trial period and then pick the one that best suits your business needs.