There is hardly any business in the present times that won't acknowledge the need for data backup for protecting the business data from any kind of loss. When we are shifting more and more digitally, the need for data backup is becoming more important than ever before. Data backup plan gives peace of mind that no matter the situation, a proper backup copy is in place and the business won't have to face any unpleasant circumstances in case of any disaster.
There are many backup options in the present era, such as local backups (external hard drive, NAS, and others) and cloud backups. But cloud backups promise more data security and accessibility we need in the present era. As cloud backup has superiority, so this blog discusses more about the usefulness of cloud backup, especially automated cloud backup.
Automated Cloud Backup – A New Reality
In this digitally advanced era, considering computers or other portable devices as the only way to store business-sensitive and personal data is no longer a safe option. When business activities are getting digitalized and automated, then why not the data backup becomes automated and digital. This is where automated cloud backup comes into action. As the name implies, an automated cloud backup provides a medium for businesses to backup data in the cloud automatically without the need of commanding every time to perform the backup.
Basically, backup software is installed in the concerned computer, which then automatically keeps backing up data into the cloud. All it needs is the internet connection to keep performing backups. You can even set the times when to perform backup so that the backup process doesn't cause any disturbance for you.

How to Pick an Automated Cloud Backup Service?
Automated cloud backup is a great way to ensure effective cloud backup, but it also requires picking the right service provider. There are many automated cloud backup services available today, but not all of them can ensure the efficiency you might be expecting. Therefore, you must properly evaluate a service before picking it. Following are some of the basic points that can help in picking the right service:
You must be clear about what data type you want to backup and then see which service properly reflects your requirements.

If you are going to backup sensitive data, then picking the one that provides top-notch

encrypted

and

secure data protection

is a preferred choice.

Carefully evaluate the pricing plans. You must ensure that they are charging reasonable against the services they are providing.

Consider those services that don't sell your personal information to third parties and value your privacy.

Automated cloud backup is of no use without a convenient retrieval process. So, ensure that the service you pick has an easy and advanced

data retrieval process

.

Cloud backup should also provide some additional features, like

file sharing

,

file syncing

, temporary backup of

deleted files

, and similar other features.
The above points are some of the basic things to consider while picking an automated cloud backup service. But you must ensure all the other requirements you are targeting before opting for any service.
Benefits of Automated Cloud Backup
Automated cloud backup is basically an advanced way of protecting your business data while ensuring continuous access to it. Following are some of the highlighting benefits associated with automated cloud backup:
Automatic Continuous Backups
The main attractive aspect of automated cloud backup is the uninterrupted, continuous, and automated backups. A cloud backup service/tool will need your assistance in the initial backup setup, and after that, the tool will start backing up data continuously with zero to minimum intervention. Most cloud backup solutions can set up a schedule to follow based on your instructions, and that can be twice-daily backups, twice-weekly backups, monthly backups, etc.
Reliable and Efficient Approach
Technological advancements have made most of the business manual processes into automated ones. So, how can one think of manual backups as still a reliable and efficient way to back up sensitive data. Manual backup is one option, but it increases the chances of errors. With automated cloud backup, a cloud backup software or service comes with a top-notch technology that has one job to do, i.e., to ensure that your data gets continuous backup. In addition, most cloud backup services perform encryption of data before storing it in the cloud. Some even provide encryption keys, so that only the user is empowered to decrypt the data. This way, the chances of data theft reduces greatly.
Accessibility
Cloud means anywhere, anytime access. With cloud backup, the data goes wherever you go. You only need the internet connection and your login credentials to access the data from any number of devices. In the COVID-19 pandemic, when we are already seeing the practice of work from home, cloud services are presenting the ideal solution for businesses to let their employees access work-related material easily. Most automated cloud backup services also provide a mobile app to further ease accessibility. In short, accessibility is one major benefit associated with cloud backups that give it priority over other local backup options.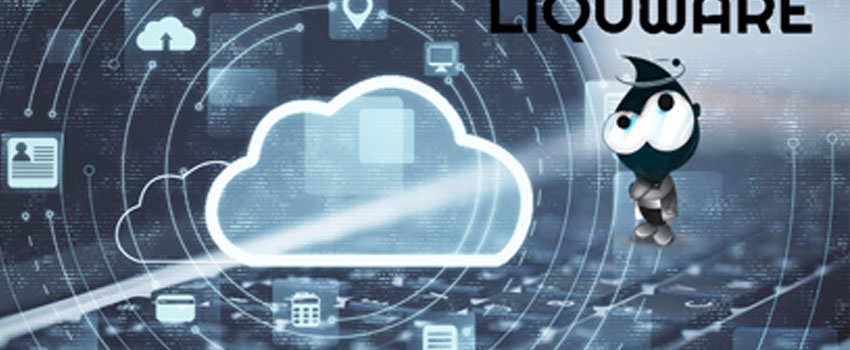 Remote Storage
Automated cloud backup is an online backup of data, which means it has no connection with an on-premises storage setup. A malfunction, natural disaster, or software failure will have no impact on the cloud backed up data. This presents an ideal crashplan for small business sector and ensures business continuity.
Cost-Effective
The cost associated with local backups is quite hefty, especially for small businesses that are already struggling with revenue. You need dedicated hardware, software, and on-site storage location to backup data in a local network drive or other mediums. It also involves regular maintenance, while expanding the backup storage space is also costly and time-consuming. But with automated cloud backup, you are cutting off all the on-site hardware-related expenses. Online backup services just charge based on the storage space you are going to use and that price is a fraction of what would have cost for on-premises backup. In case you want to expand the storage space, you just have to pay the additional storage charges to the cloud provider.
Wrapping Up
Data is very valuable in the present times and no business wants to bear the situation of data loss. Business continuity comes at an edge if a business loses crucial data. Therefore, having an automated cloud backup solution integrated into your business can ensure data backup and security. With the features like remote storage, syncing services, anywhere accessibility, and similar others, automated cloud backup presents a true companion for businesses in the present era.